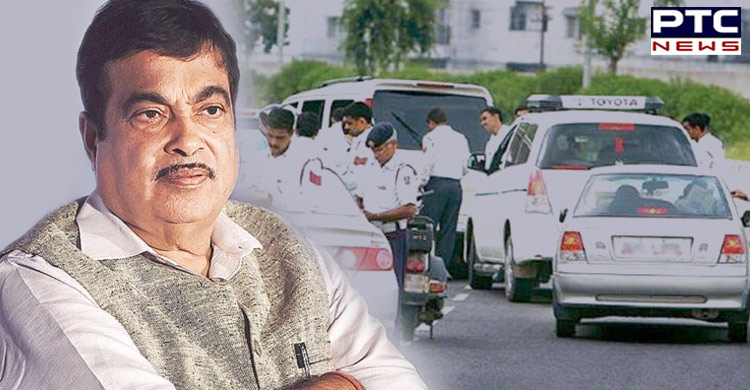 Eleven days after the implementation of the Motor Vehicle (Amendment) Act, 2019, Union minister of road transport and highways, Nitin Gadkari opened up on the hike in traffic fines. "We are implementing this to create fear and respect for the law. It is not a revenue-making proposal but a proposal to save lives of people. We are losing 2% GDP due to road accidents," he said.
https://twitter.com/ANI/status/1171823431785992192
Elaborating on the spirit behind the amended act, Gadkari said, "Is it not the responsibility of the government to save people's lives? That is the spirit behind this law. It is not the intention of the government to increase fines to get revenue." Replying to a query on the Maharashtra government writing to him for reconsideration of the new Motor Vehicles Act, the Union minister said, "Maharashtra transport minister was part of the committee that approved the Act. During my discussion with Devendra Fadnavis, he didn't mention it. I feel there'll be no problem."
https://twitter.com/ANI/status/1171824352695730176
As the discussion veered towards the slowdown in the automobile sector, he assured that problems would be resolved soon. "The government is with the industry. It's an employment-providing industry which contributes to growth rate. The finance ministry and my ministry are seriously considering many things. I'm confident that in due course of time, the sector will reform. I expect India to become a hub of automobile manufacturing."
https://www.ptcnews.tv/new-traffic-rules-punjab-police-official-fined-rs-10000-for-violating-traffic-rules-in-chandigarh/
Gadkari also backed finance minister Nirmala Sitharaman's statement on millenials' use of internet based cab applications having an adverse impact on the automobile sector. "Studies show that millennials now prefer Ola/Uber. It's one of the reasons affecting the automobile sector. Somewhere, because of global economy, business cycle and demand and supply, there is a problem," he said.
-PTC News