Chhath Puja 2023: Devotees observing the Chhath Puja in Delhi found themselves standing in knee-deep toxic foam atop the polluted Yamuna river at Kalindi Kunj. Despite the adverse conditions with toxic foam caused by high phosphate content, devotees fervently offered 'Araghya' to the rising sun during the Monday morning celebrations.
Chhath Puja, a festival spanning four days, concluded as devotees across the nation broke their 36-hour fasts and offered prayers. In Ranchi, Jharkhand, worshippers also paid homage to the sun, performing rituals while immersed in knee-deep waters.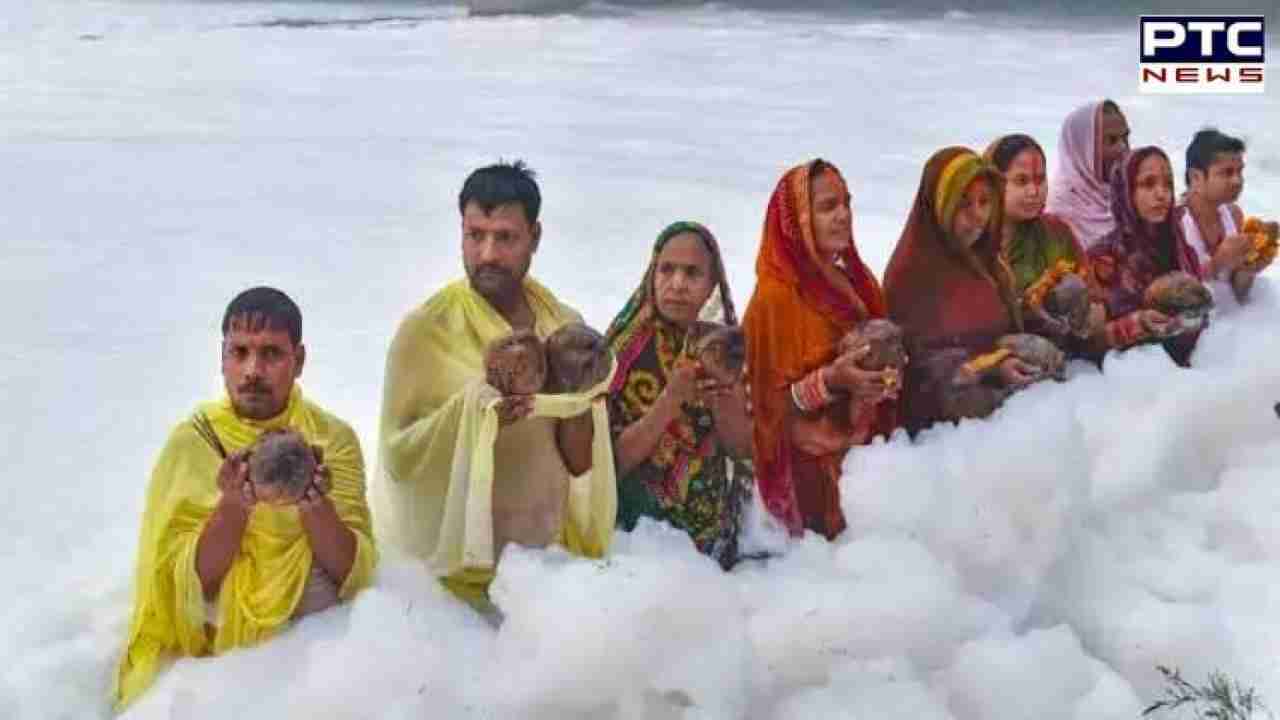 This festival, a symbol of purity, goodwill, and unwavering faith, holds significance primarily in Bihar, Uttar Pradesh, Jharkhand, Bengal, and the national capital, where a sizable population from these states resides. Devotees observe rigorous fasts, seeking longevity and well-being for their families, alongside earnest prayers for their aspirations to materialise.
The tradition of Chhath Puja traces its roots to Nepal's hilly terrains post the restoration of democracy in 1990. Emphasizing pure dietary habits and meticulous cleanliness during the fasting period, devotees believe that heartfelt prayers hold immense blessings.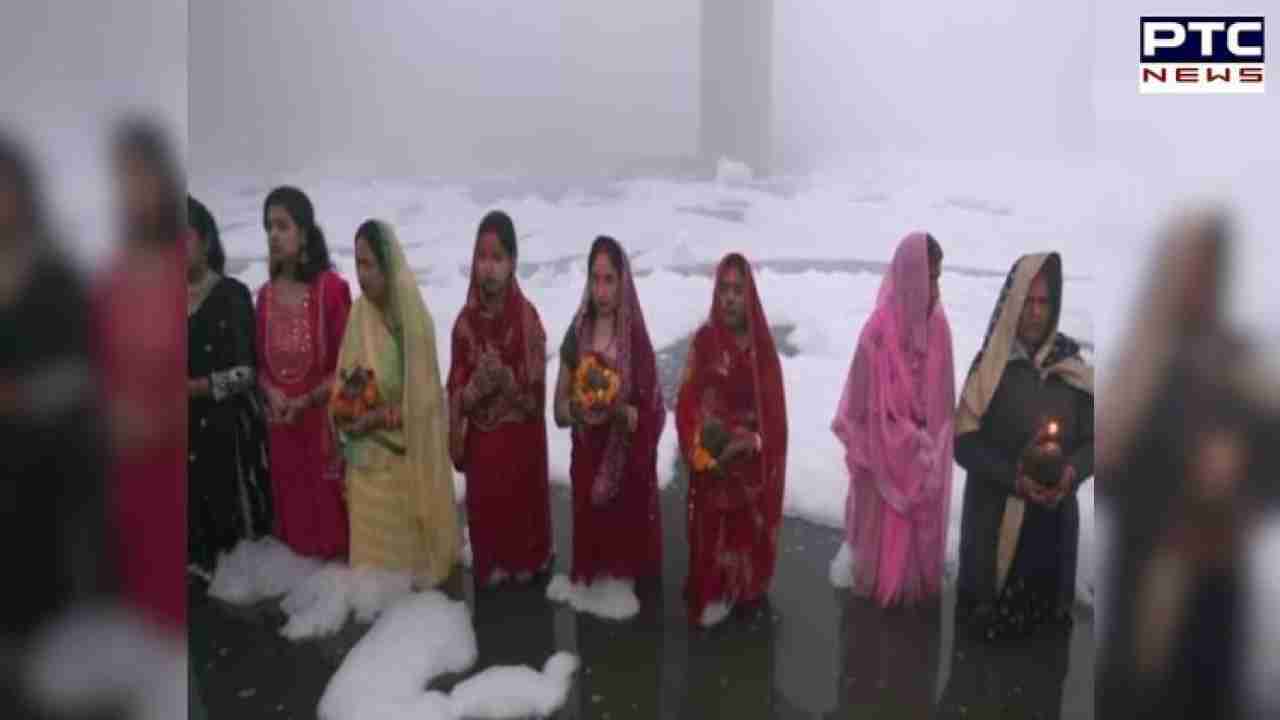 Celebrated with grandeur, this festival sees enthusiastic participation, particularly by women, offering respite from daily chores and revitalising themselves.
Drone footage captured the multitude gathered at Kalindi Kunj, partaking in the ritualistic offering to Lord Surya during the Chhath Puja celebrations in Delhi. Similar fervor was evident in various parts of the national capital—ITO, Anand Vihar, Mukherjee Nagar—as well as in regions of West Bengal, Jharkhand, Mumbai, and Kolkata.
Despite its origins in Nepal, this festival has woven itself deeply into the cultural fabric of India, symbolizing hope, devotion, and the enduring spirit of prayer and purity.
- ANI
Join Whatsapp Channel