Jammu-Kashmir, March 18: Lieutenant Governor of Jammu and Kashmir Manoj Sinha on Saturday inaugurated the five-storey Durga Bhawan at Shri Mata Vaishno Devi Bhawan in Katra.
While addressing the public at the inauguration event, LG Manoj Sinha said, "Durga Bhawan will be very beneficial for the devotees visiting Vaishno Devi. Every day 3000 devotees can stay here. In upcoming days facilities will increase here."
Also Read: Lawrence Bishnoi shows jail barrack in part 2 of interview; is seen in his current look
J-K LG Sinha recalled the efforts being made in the construction of Durga Bhawan and thanked all the stakeholders who took part in the completion of the project.
"In October 2021 we laid the foundation stone of this project and I set the deadline of one year so that the project gets completed in one and a half years. I knew there would be difficulties in bringing the construction material upwards and this area has a challenging weather condition yet we were able to complete the project. I thank the members of the Shrine Board, construction workers and others who were involved in this project," he said.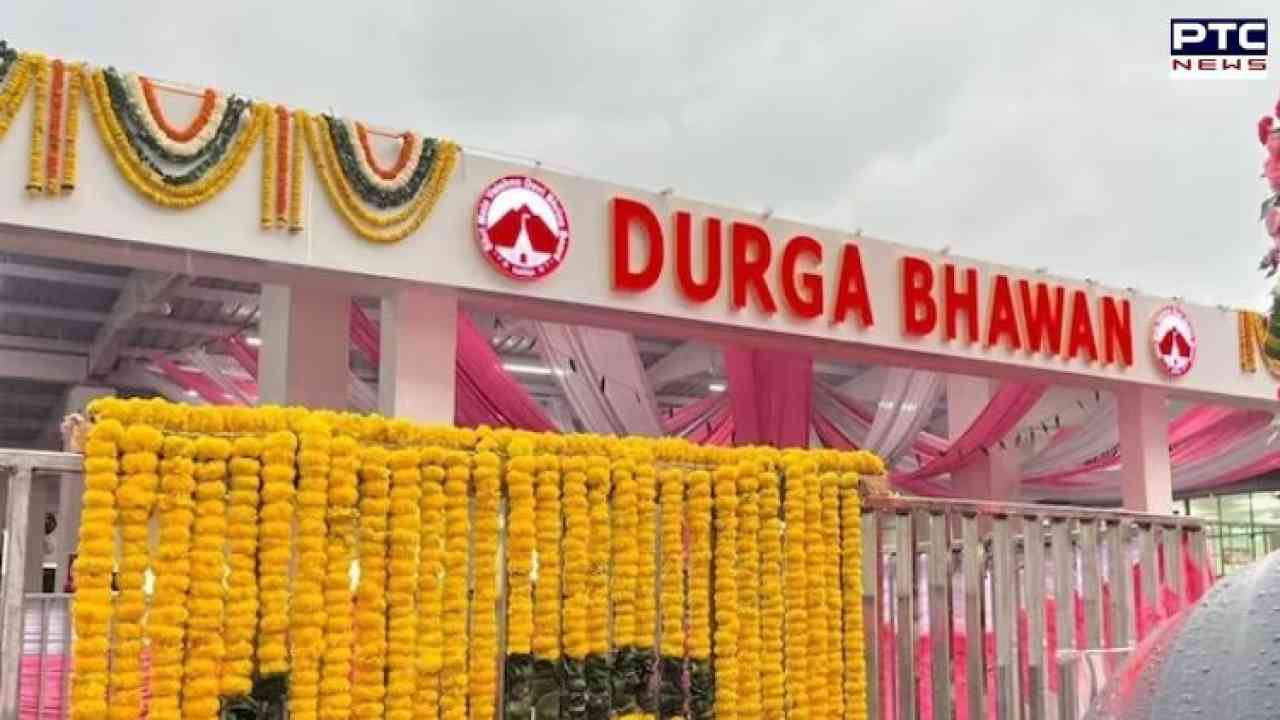 LG Sinha further requested the Mata Vaishno Devi shrine board members to work for the betterment of facilities that are sustainable in nature.
"I don't consider these facilities as an infrastructure development project. This is the responsibility of the Shrine Board to preserve the ancient Sanatan culture. Mata Worshippers should face a smooth experience in their journey when they come here," he said.
LG Manoj Sinha is the Chairman of the Shri Mata Vaishno Devi Shrine Board (SMVDSB).
Earlier last month he visited the shrine of Mata Vaishno Devi where he stated that in the last three years, several new initiatives like RFID, CCTV, and a new registration counter were started for hassle-free pilgrimage at Vaishno Devi.

- ANI