New Delhi, September 24: Prime Minister Narendra Modi emphasized the transformation of Indian railways as he inaugurated nine Vande Bharat trains, connecting religious and tourist destinations across 11 states. These trains are set to provide faster connectivity and improved rail services in regions spanning Rajasthan, Tamil Nadu, Telangana, Andhra Pradesh, Karnataka, Bihar, West Bengal, Kerala, Odisha, Jharkhand, and Gujarat.
In a video conference address before the flag-off, Modi highlighted the significant progress made in infrastructure development, aligning with the aspirations of India's 1.4 billion people. He pointed out the growing popularity of Vande Bharat trains, with over 1,11,00,000 passengers having already traveled on them. Currently, 25 Vande Bharat trains are operational, and with the addition of nine more, it is envisioned that these trains will eventually connect all corners of the nation.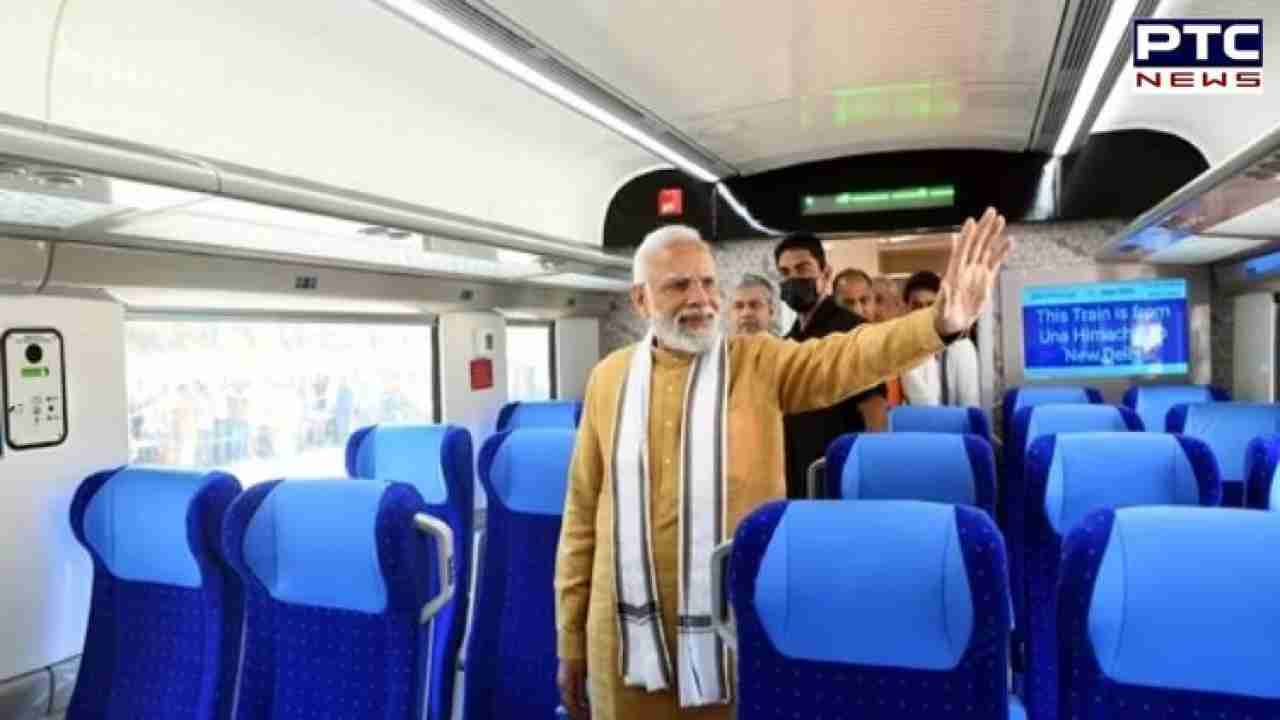 Modi emphasized the pivotal role of the Indian railways in the lives of the country's poor and middle-class citizens, noting that the daily rail passenger count surpasses the population of many countries. He expressed regret that not enough attention had been given to modernizing the Indian railways in the past, but affirmed that his government is actively working to transform the railway system.
During his address, Modi also spoke of the pride felt by all Indians in the accomplishments of New India, with the success of Chandrayaan-3 setting high expectations. He highlighted India's prowess in the G20 Summit and the recognition of women-led development on a global scale. To further this vision, he mentioned the government's introduction of the Nari Shakti Vandan Adhiniyam.
The newly inaugurated Vande Bharat trains will operate on routes such as Udaipur-Jaipur, Tirunelveli-Madurai-Chennai, Hyderabad-Bengaluru, Vijayawada-Chennai (via Renigunta), Patna-Howrah, Kasaragod-Thiruvananthapuram, Rourkela-Bhubaneswar-Puri, Ranchi-Howrah, and Jamnagar-Ahmedabad. These trains are designed to enhance connectivity, save travel time, and provide world-class amenities, aligning with the government's vision of improving rail services and ensuring comfortable travel for a diverse range of passengers, including professionals, students, tourists, and business travelers.
- With inputs from agencies
Join Whatsapp Channel