Uttarakhand tunnel collapse update: Amidst the gripping situation in Uttarakhand where 41 workers remain trapped inside a collapsed tunnel for over a week, the Centre has announced a comprehensive five-option action plan to effect their rescue. Anurag Jain, the Secretary of Transport and Highways, revealed that five distinct agencies are collaborating on these alternatives to facilitate the safe extraction of the trapped individuals.
The decision to implement this multi-faceted plan was reached during a high-level meeting, meticulously evaluating various options put forth by experts to ensure the most effective and expedient rescue strategy.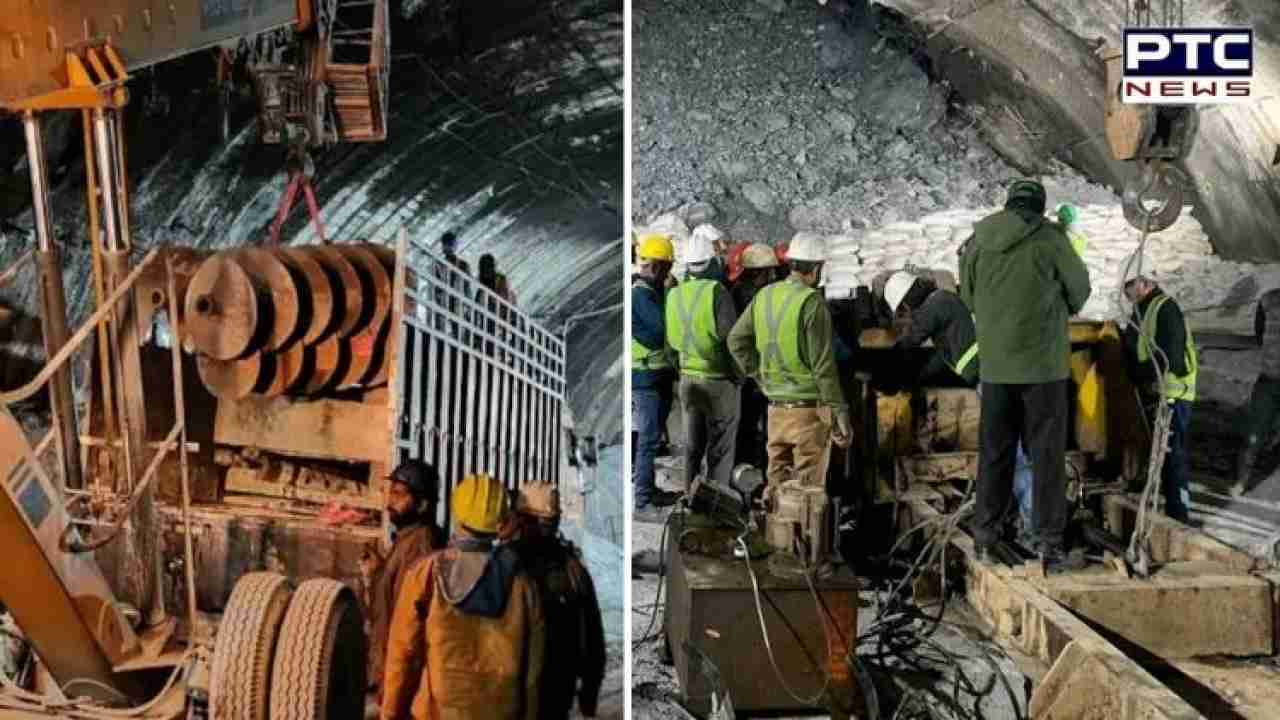 Jain emphasised the involvement of five agencies—Oil and Natural Gas Corporation (ONGC), Sutluj Jal Vidyut Nigam (SJVNL), Rail Vikas Nigam Limited (RVNL), National Highways and Infrastructure Development Corporation Limited (NHIDCL), and Tehri Hydro Development Corporation Limited (THDCL). Each agency has been assigned specific responsibilities crucial to the rescue operation.
Collaboration extends beyond these five agencies, with the Border Roads Organisation (BRO) and the construction wing of the Indian Army actively contributing their expertise to the rescue efforts.
Outlined within the five-option plan are diverse approaches:
SJVNL is conducting vertical drilling from the tunnel's top, aiming to reach and evacuate the trapped laborers.
RVNL has initiated work on another vertical pipeline to facilitate the supply of essential items post the completion of an approach road by the Border Roads Organisation within a remarkably short timeframe.
Leveraging their expertise in deep drilling, ONGC has commenced initial work for vertical drilling from the Barkot end.
NHIDCL is persistently drilling from the Silkyara end, ensuring safety measures are in place with the Army preparing the box culvert and a canopy framework for worker safety.
THDC is focusing on micro-tunneling from Barkot, having mobilised heavy machinery for the purpose.



This collaborative effort reflects a race against time to rescue the trapped workers. Families anxiously await outside the tunnel, their hope overshadowed by the passage of time. Voices grow fainter, strength wanes, as family members share the plight of the trapped workers.
Meanwhile, rescue teams tirelessly work, ensuring the trapped individuals are supplied with food, water, and oxygen. Union Minister Nitin Gadkari and Chief Minister Pushkar Singh Dhami recently visited the site, emphasizing the imperative to sustain the workers until rescue operations reach fruition. Gadkari expressed optimism, projecting a potential breakthrough in the next 2-2.5 days if the auger machine operates effectively.
Beyond physical rescue, doctors stress the necessity for comprehensive rehabilitation for the trapped workers. Prolonged confinement raises concerns for both their mental and physical well-being, necessitating a thorough recovery process.
The 41 workers, stuck since the tunnel collapse, are part of the Char Dham project, an ambitious national initiative aimed at enhancing connectivity to revered Hindu pilgrimage sites—Badrinath, Kedarnath, Gangotri, and Yamunotri.
- With inputs from agencies
Join Whatsapp Channel