Uttarkashi, August 20: A horrifying incident unfolded as a bus, carrying 35 passengers, veered off the road and plummeted into a gorge near Gangani on the Gangotri national highway in Uttarakhand. This devastating accident resulted in the loss of eight lives, while 27 others sustained injuries. The rescue operation for one trapped passenger within the bus is actively underway.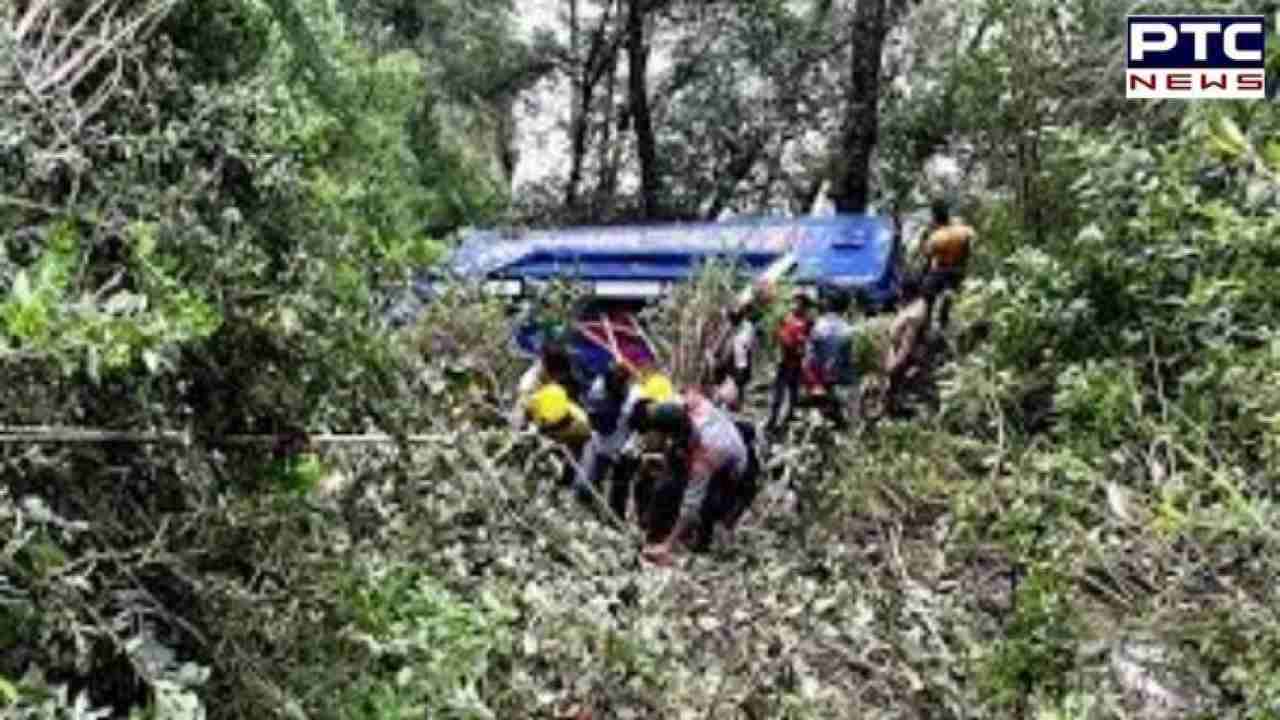 The ill-fated incident occurred around 4 pm while the bus was en route from Gangotri to Uttarkashi, a heart-wrenching occurrence that shook the region. Among the victims, seven tragically lost their lives on impact, while the injured were swiftly transported to the hospital for urgent medical attention, as reported by Uttarkashi district disaster management officer (DDMO), Devendra Patwal.
The response to this tragedy saw the deployment of the State Disaster Response Force (SDRF), police personnel, and other emergency teams to conduct the rescue operation. The primary goal was to evacuate the survivors and offer the necessary medical care.
Patwal also emphasized that the process of identifying the deceased and the injured was underway, a task made more challenging due to the extent of the catastrophe. Initial insights indicated that the bus was ferrying pilgrims hailing from Gujarat.
As investigations are still ongoing, the exact cause of the accident remains uncertain. Lalita Negi, SDRF media in-charge, communicated, "Our teams continue to carry out the rescue operation at the scene. The 27 individuals who have been successfully rescued are currently receiving medical treatment in the hospital."
The incident underscores the pressing need for thorough investigations into road safety measures and potential risk factors that contributed to this heartrending loss of lives. The accident serves as a stark reminder of the vulnerabilities posed by road travel and the imperative to implement stringent safety protocols to prevent such tragic occurrences in the future.
Also Read: Karnataka's Chitradurga, a DRDO drone crashes during trial
- With inputs from agencies