New Delhi, August 30: In a significant development, Adhir Ranjan Chowdhury, a prominent figure within the Congress party and a Member of Parliament in the Lok Sabha, is scheduled to make an appearance before the esteemed Privileges Committee of the Parliament on Wednesday. This appearance is in direct connection with his recent suspension from the Lower House, a matter that has drawn substantial attention.
At precisely 12:30 pm, the seasoned Congress leader will provide his statement before the parliamentary panel, shedding light on the circumstances and events leading up to his suspension. This instance marks a pivotal moment in the ongoing proceedings, further emphasizing the significance of this parliamentary session.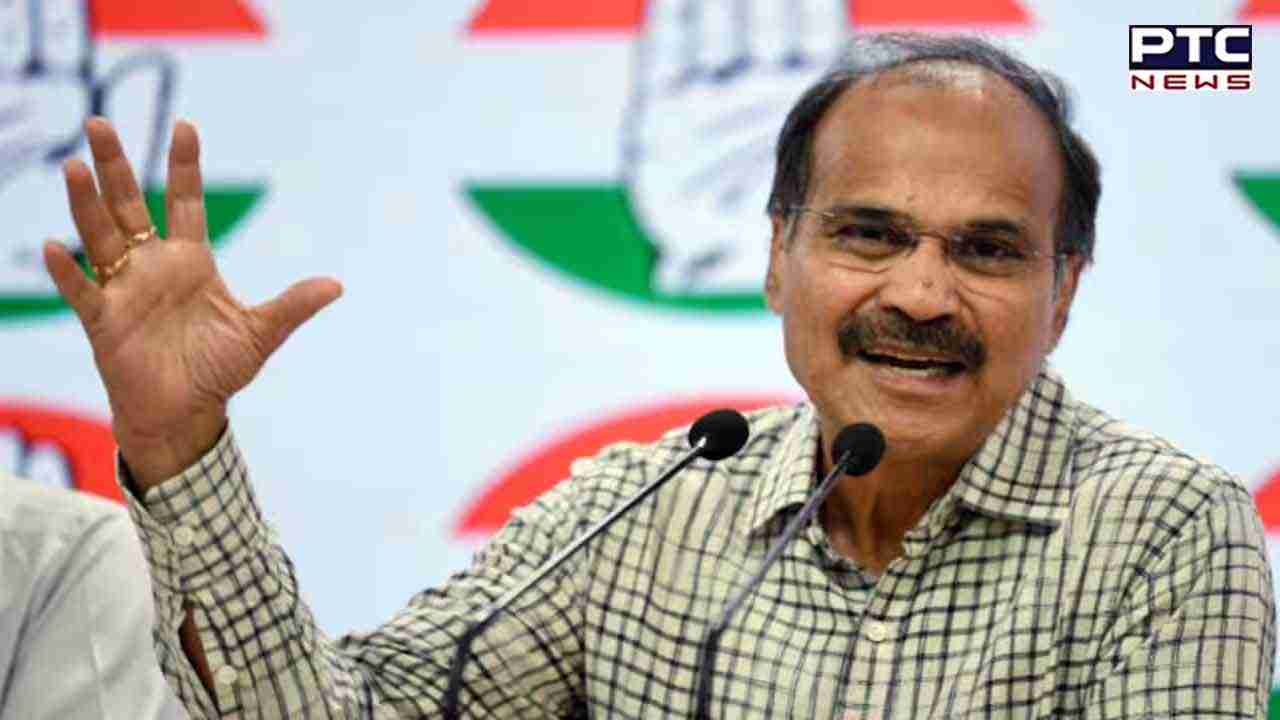 The motion for the suspension of Adhir Ranjan Chowdhury was introduced by Pralhad Joshi, the Union Parliamentary Affairs Minister. The grounds for this suspension revolved around allegations of disruptive behavior on Chowdhury's part. Specifically, he was accused of engaging in actions that disrupted the proceedings of the House during the Monsoon Session earlier in the same month. Notably, the disruption took place during Prime Minister Narendra Modi's address and the subsequent engagement of Union cabinet members.
The agenda put forth by the Privileges Committee elucidated the purpose of Chowdhury's appearance: "Oral evidence of Adhir Ranjan Chowdhury, MP in connection with motion/resolution adopted by the House on 10 August 2023 leading to his suspension from the service of the House and referring the matter to the Committee of Privileges for further investigation and report to the House." This outlines the gravity of the matter and the commitment of the parliamentary body to conduct a thorough investigation.
The resolution for Adhir Ranjan Chowdhury's suspension was sanctioned through a voice vote, demonstrating the parliamentary consensus on the matter. As part of its responsibility, the Privileges Committee will diligently examine the statement provided by Chowdhury, delving into the specifics of his suspension. Following this examination, the committee's findings will be consolidated into a comprehensive report that will subsequently be presented to the House under the leadership of the committee's chairman.
Heading the Privileges Committee is Sunil Singh, a distinguished Member of Parliament representing the Bharatiya Janata Party (BJP) from Jharkhand. Singh's role in the committee underscores the impartiality and seriousness with which the investigation is being conducted. Speaking on the matter, Singh emphasized the committee's commitment to a swift and efficient inquiry: "The committee does not believe in taking maximum days in any case of suspension of MPs in the said matter. It will conduct the inquiry in a time-bound manner and submit the report at the earliest."
In conclusion, Adhir Ranjan Chowdhury's forthcoming appearance before the Privileges Committee signifies a critical step in the parliamentary process, addressing concerns of disruptive behavior within the Lok Sabha. The committee's meticulous inquiry and subsequent report will play a pivotal role in shaping the outcome of this matter, setting a precedent for the handling of such cases in the future.
Also Read: Rahul Gandhi demands statement from PM Modi after China releases new map
- ANI