Chandigarh, March 9: Keeping in view of Holi Festival, Chandigarh Police made special arrangements on March 8 to avoid any untoward incidents and to maintain Law & Order in the city.
More than 850 police officials were put up to check on hooliganism, eve-teasing, public place drinking and rash and dangerous driving on the occasion of celebrations on Holi.
Also Read: 5 Kisan Organisation to march towards Parliament on March 13
On the day of Holi, total 14 preventive action U/S 107/151 CRPC were taken in which 21 persons were detained. One person was arrested U/S 68-1(B) Punjab Police Act 2007 & 510 IPC while drinking at public place and two persons were booked under 185 MV Act. Total 121 challan were issued and 92 vehicles were impounded by the Police Station staff on occasion of Holi.
Besides above, Chandigarh Traffic Police also made special traffic arrangements for the celebration of Holi festival on 08.03.23 in the city beautiful in the interest of public safety on roads. Total 10 Anti-drunken driving nakas were deployed to curb rash and drunken driving at prominent locations, whereas about 300 police officials were deployed throughout the city under the supervision of Senior Officers.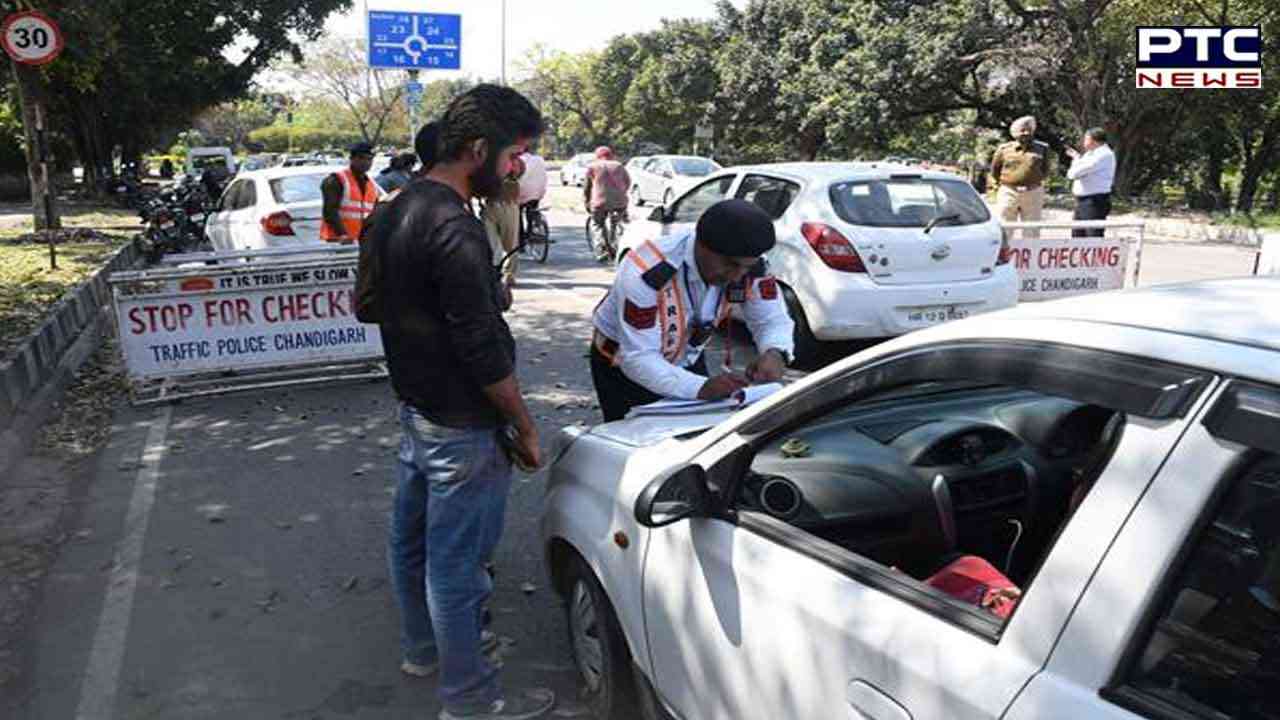 During the drive 60 drivers were prosecuted and 29 vehicles impounded in drunken driving.
Total enforcement including CCTV Cameras during the day i.e. on 08.03.2023 by Chandigarh Traffic Police is as follows:- Red light Jump - 364 Challans, Over speeding - 265 Challans, Zebra Crossing - 46 Challans, W/O Helmet & Tripple Riding - 332 Challans, Drunken Driving - 60 Challans, Miscellaneous - 52 Challans.
Also Read: JK: ED raids Hurriyat leader Qazi Yasir's residence in Anantnag
Total= 1219 Challans, Total Vehicles Impounded - 146 Vehicles.
- PTC NEWS