Chandigarh, September 8: Punjab Chief Minister Bhagwant Singh Mann on Friday announced a threefold increase in the training allowance for patwaris, raising it from the current Rs 5,000 to Rs 18,000 with immediate effect.
During a gathering where recruitment letters were presented to 710 newly appointed patwaris, Punjab Chief Minister Bhagwant Mann said the previous allowance of Rs 5,000 was insufficient for these patwaris who had secured their positions through rigorous competition. He claimed that the state government had ample resources to enhance the well-being of Punjab Government employees.
The Chief Minister told the patwaris to utilise their writing abilities for the betterment of the public instead of causing inconvenience. He expressed his disappointment with those who engage in pen-down strikes to support "corrupt colleagues", deeming such actions unnecessary and undesirable. CM Mann said the state government would not compromise on the welfare of the common citizens.
 Taking a jibe at the agitating patwaris, the Punjab CM said their aim was to manipulate the state government by causing trouble for the general public. Nevertheless, he said the government would not yield to such dramatic tactics that jeopardise the people's interests.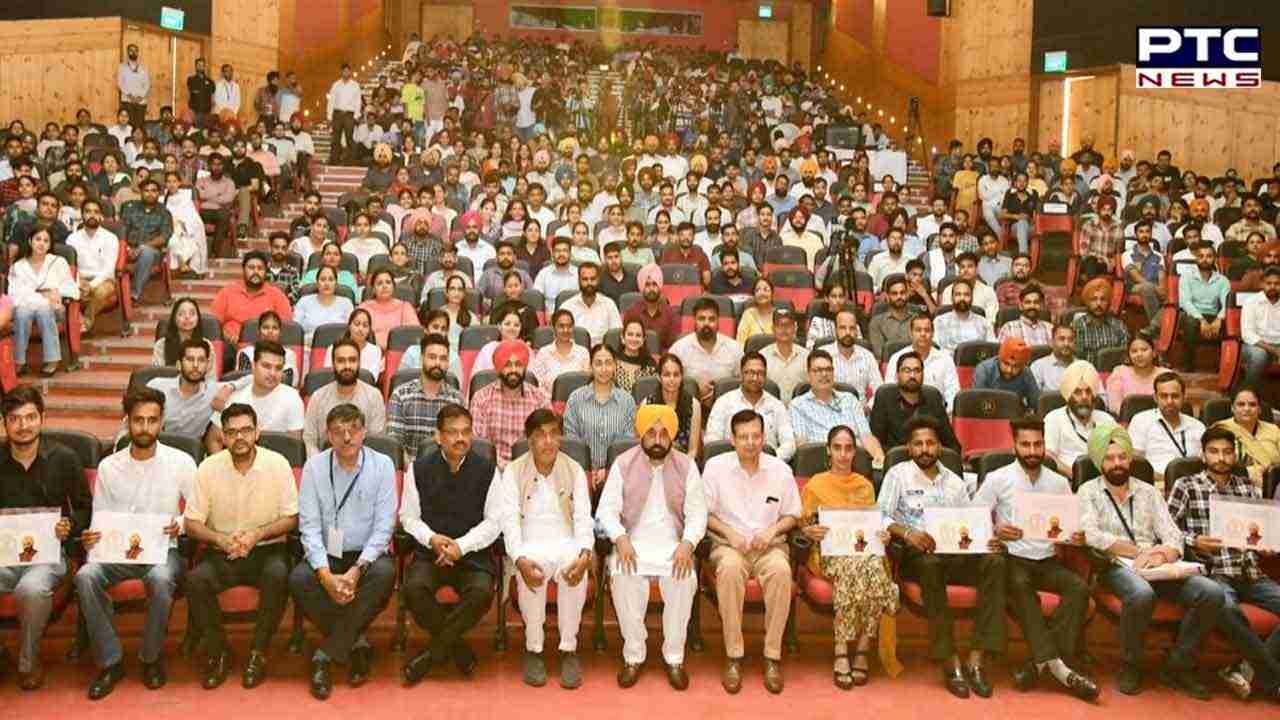 To improve the efficiency of the Revenue Department and better serve the people of the state, the Chief Minister revealed plans to conduct annual recruitment of patwaris, following a model similar to that of the police force. He announced that an advertisement for the recruitment of 586 new patwaris would be issued shortly. 
On the occasion, Cabinet minister Bhram Shankar Jimpa and Chief Secretary Anurag Verma were present.
- PTC NEWS