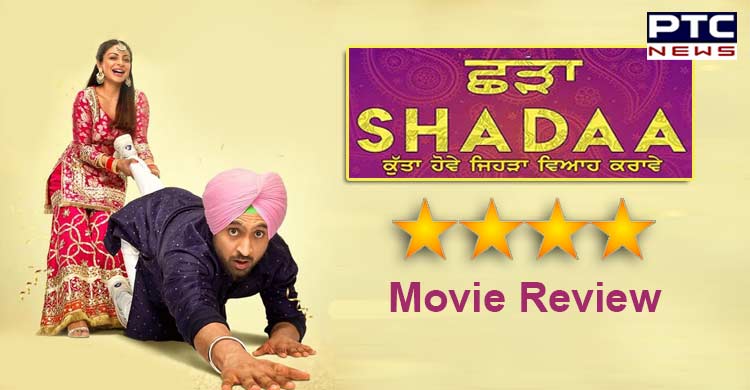 Helmed by Jagdeep Sidhu, Shadaa featuring Diljit Dosanjh and Neeru Bajwa is a must watch. From Diljit Dosanjh comic timings to the storyline of Shadaa is synchronizing the film without any breakage of attention. The audience is loving the chemistry between Diljit Dosanjh and Neeru Bajwa who are collaborating after almost four years. Also, Diljit Dosanjh and Neeru Bajwa have met the promise of the expectations and the buzz created around the corner. The story begins from the village Suhagpuara, where lives the wedding photographer who is a Shadaa or says as Bachelor, our own Diljit Dosanjh.
Diljit Dosanjh is hunting for her dream girl to get married, but can't find a willing bride. Hence, the entire village keeps on poking him on his unmarried status. Desperate Diljit, tries everything, from going through young women to going to the priests for a girl. Then, the Shadaa found a wedding planner, our own Neeru Bajwa, who is also a Shadi (bachelorette). Now, taking it as a hint from the god, Dosanjh founds wedding dhols drumming in his ears as he starts hunting for Bajwa. The film Shadaa is featuring Diljit Dosanjh and Neeru Bajwa together after their previous blockbusters Jinhe Mera Dil Luteya, Jatt and Juliet series and Sardar Ji 2.
https://www.youtube.com/watch?v=sRzpQpT-UKA
Shadaa went utterly bad for Dosanjh as Bajwa has already rejected 365 proposals, means if you count one a day, then she has been rejecting proposals for a year.
https://www.youtube.com/watch?v=ti94DXKnmkE
Also, Bajwa convinces Dosanjh that marriage is unnecessary to which he begins highlighting the cons and pros of marriage at raises the voice as freedom if being Shadaa declaring, Kutta hove Jehda Vyah Karavey [He who gets married becomes a dog]. Also, the best dialogue from the film which is almost on every Shadaa's lips these days. Well, the movie deserves a standing ovation and is a must watch.
-PTC News