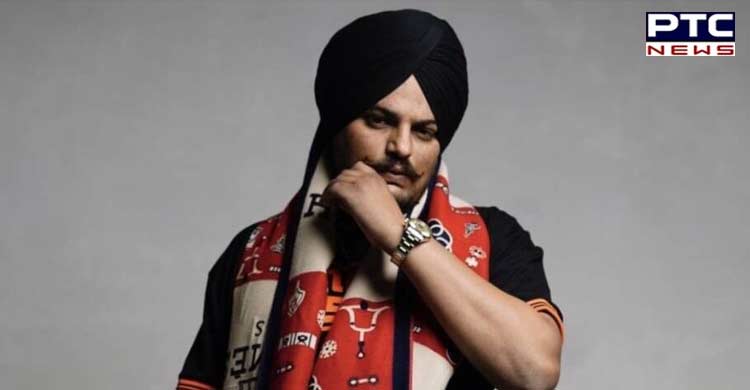 "I intend to keep Sidhu alive at least for next 9-10 years" said Sidhu's father Balkaur Singh Moosewala on slain singer's bhog, and part of his promise will be met today with release of song SYL.

Also Read: Iqbal Singh Lalpura serves defamation notice on AAP leaders Bhagwant Mann, Arvind Kejriwal
The singer, who was shot dead on 29 May 2022 has left many unreleased songs. And one among them is SYL, which is planned to release today. i.e. 23 June. But prior to the release of that song, it was leaked on many YouTube channels. The song was penned and sung by Sidhu Moosewala on the Sutlej Yamuna Link (SYL) canal issue, Punjab's rights over river waters and Sikh prisoners languishing in jails.
If you have listened to the viral lyrics and viewed the leaked version, you must have noticed that one character has been mentioned in the song. Named Balwinder Singh Jattana, he was considered as a 'Sikh Liberation Hero' by the Sikh community. He has a crucial role in protesting against the SYL canal. Balwinder Jattana was a militant of the pro-Khalistan outfit Babbar Khalsa, who, along with his three accomplices, had allegedly assassinated some officials who were discussing the construction of the canal at a Chandigarh office in 1990.
SYL stands for Satluj-Yamuna-Link Canal, a 214 km long canal that is currently under construction and was intended to share the waters of Punjab with the state of Haryana. The Satluj-Yamuna-Link Canal was first suggested in 1982. Water from Punjab would be transported via this pipeline to neighbouring states like Haryana.
They are hailed in the state for "stopping the construction of the canal" and "saving Punjab's river waters". On July 23, 1990, the meeting about the construction of the SYL Canal was held in Sector 26, Chandigarh. During that time, Balwinder Singh Jattana, along with Balbir Singh Fauji, Jagtar Singh Panjola, and Harmeet Singh Bhaowal, reached the head office of the SYL project in Chandigarh Sector 26.
Balwinder Jattana, the chief engineer of SYL canal construction was successful. It was reported that Balwinder, along with his acquaintances, entered the building and assassinated M.S. Sikri and Avtar Aulakh, the Chief engineer of the SYL project. And then, after their assassination, the project of SYL was pulled off.
The incident was swiftly blamed on Bhai Balwinder Singh, and the police immediately began to "seek revenge." Police and his team visited Bhai Jattana's home that evening, August 30, 1991, along with the local police. Four members of Bhai Jatana's family were there at this time: grandmother Dwarkee Kaur, 80, Aunt Jasmair Kaur, 40; cousin Manpreet Kaur, 13, and nephew Simranjeet Singh (5 years). All four occupants were dozing off when the police arrived. The cops opened fire on everyone without warning, killing them as they slept. Not being spared, a 5-year-old was also shot and killed.
Police learned of Balwinder Singh Jattana's whereabouts on September 4, 1991. A Rs. 16 lakh monetary reward has been set on Balwinder Singh's head. Balwinder Singh Jattana and Charanjeet Singh Channa were travelling in the direction of Sadhugarh village in the afternoon of the same day when they noticed a police checkpoint. They fled into the neighbouring fields, where they were shot dead by the police. The Sikh Community believes Balwinder Jattana was a significant factor in the SYL Canal Project's suspension at that time.
Also Read: Presidential polls: Family affair vs party commitment for BJP MP Jayant Sinha  
-PTC News