Ahmedabad, November 20: The Ahmedabad police took action against an individual who breached security during the ICC Cricket World Cup 2023 final between India and Australia at the Narendra Modi Stadium. The man, expressing support for Palestine, infiltrated the field and embraced Virat Kohli. Identified as Wen Johnson, he faced charges at the Chandkheda Police Station for unauthorised entry and breaching security measures.
According to Ahmedabad Police, the accused, a self-proclaimed Virat Kohli enthusiast, crossed the stadium railing in his admiration for the cricketer, resulting in his entry onto the ground. Sections 332 and 447 of the IPC were invoked against him for his unsanctioned presence within the Gujarat Cricket Association's premises.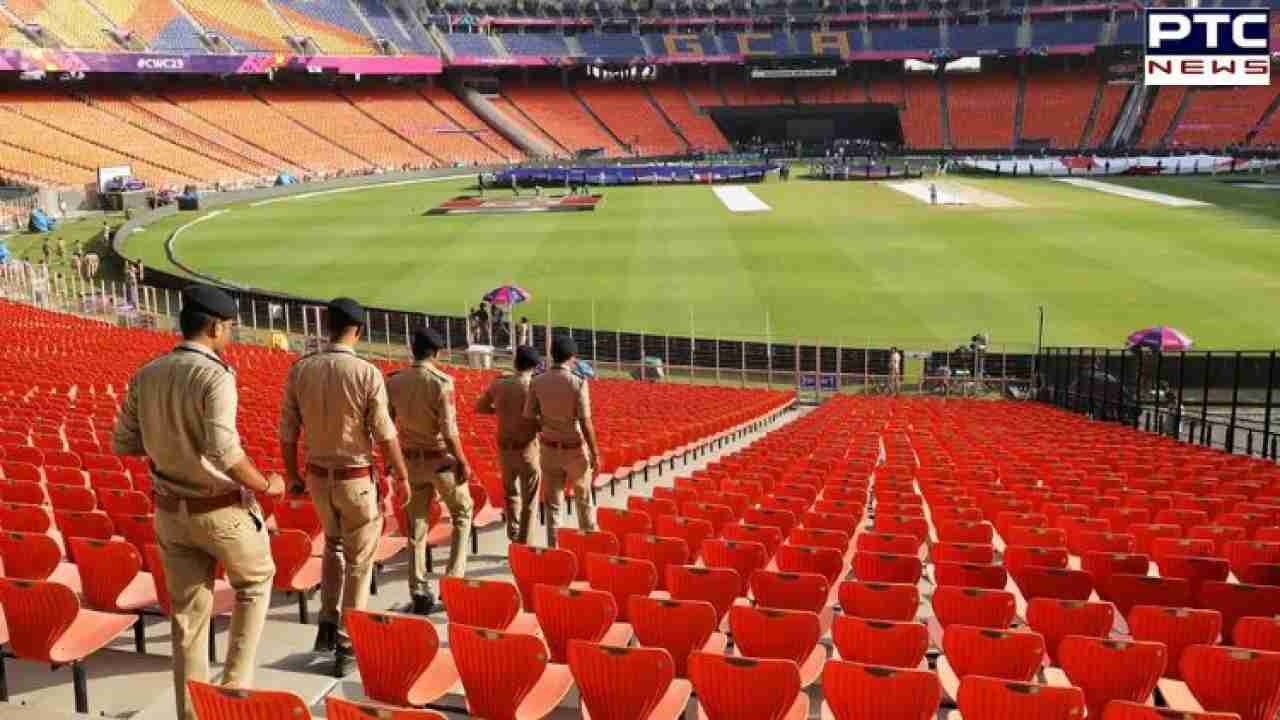 The Australian supporter, advocating for Palestine, had been detained by the Gujarat State Police earlier during the World Cup final. Following the security breach and his interaction with Kohli, he was brought to the Chandkheda Police Station in Ahmedabad. Identified as John from Australia, he expressed his support for Palestine, stating, "I entered (the field) to meet Virat Kohli. I support Palestine…"
The security breach occurred during the 14th over of India's innings in the final match, where a Palestinian supporter wearing a T-shirt bearing a 'free Palestine' slogan and a mask adorned with the Palestinian flag invaded the field. Despite swift security intervention, the breach drew attention to the ongoing Israel-Hamas conflict.
The Israel-Hamas conflict, escalating from October 7, 2023, with Hamas' unexpected assault on southern Israel and subsequent exchanges of fire, led to casualties and hostage situations. Israel retaliated with strikes on Gaza, intensifying the conflict.
Amidst India's unbeaten campaign in the World Cup, the team faced a defeat against Australia in the summit clash, concluding their otherwise impressive tournament run.
Also Read: Ahmedabad: Australian cricket captain Pat Cummins poses with World Cup trophy on Sabarmati cruise
- With inputs from agencies
Join Whatsapp Channel