New Delhi, February 1: The Union Budget 2023 was presented by Finance Minister Nirmala Sitharaman on Wednesday on which External Affairs Minister (EAM) S Jaishankar put forward ten points to explain why the Union Budget 2023 should be welcomed.

"Finance Minister @nsitharaman ji presented the Budget of the 5th largest economy of the world today. 10 reasons why the world should welcome it," Jaishankar tweeted. The EAM further elaborated that the budget for the year 2023 will enhance the ease of doing business. This budget includes the KYC process simplification, Greater GIFT IFSC activities and establishing an EXIM Bank subsidiary for trade re-financing.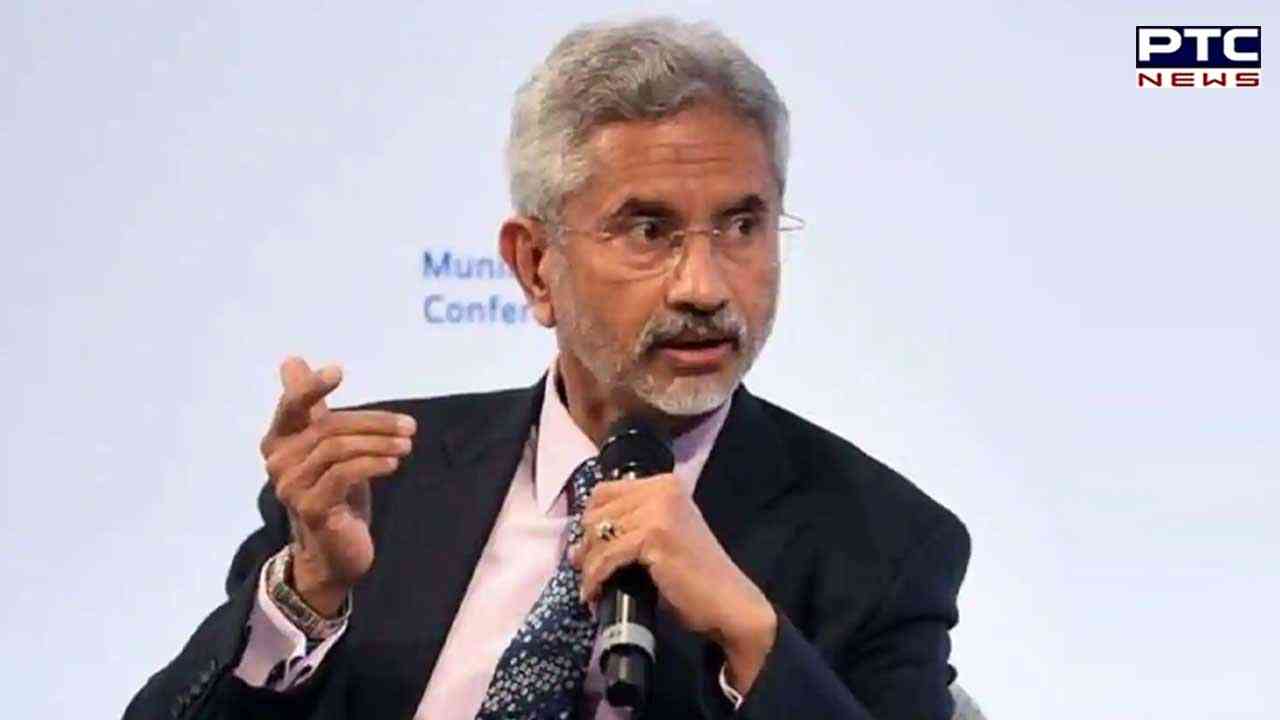 Also Read: Union Budget 2023: Amrit Kaal's first budget to lay strong foundation for

a developed India: PM Modi
The Indirect Tax support for manufacturing, with much stronger Ease of Compliance and Income Tax benefit for Startups, would further help in the growth of businesses.
Jaishankar tweeted, "Capital investment outlay increased by 33% to Rs 10 trillion (Now 3.3% of GDP)," describing India as a 'stronger engine of global growth'.
The Budget 2023 presented will strengthen global food security by making India a Global Hub for Shree Anna (Millets), establishing massive decentralised storage capacity, and promoting the contribution of Cooperatives.
Jaishankar while talking to Twitter said, "Promoting greater digital payments, National Data Governance Policy, establishing Data Embassies, creating Entity DigiLocker, Centers of Excellence for AI and National Digital Library for children and adolescents," as he noted Budget 2023's overall impact.
The Budget 2023 presented by Finance Minister Nirmal Sitharaman outlines around 100 critical transport infrastructure projects. There are projects around 50 additional air connectivity projects, the highest-ever railways' outlay that stands at Rs 240 bn and establishing Urban Infrastructure development Fund.
The Budget also ensured that it will be creating more medical research facilities and establishing 157 new nursing colleges, as well as India's participation in the global workspace.
"Ensuring Global Health Security.Promoting Pharma R&D, ensuring HR for medical innovation & manufacturing, creating more medical research facilities and establishing 157 new nursing colleges," Jaishankar said in a tweet.
"Expand opportunities through initiatives on skills&apprenticeship backed by National Apprenticeship Policy, stipend support to 4.7 million youth, creating 30 Skill India International Centres," the tweet added further.
Jaishankar stated that the Union Budget 2023-24 will also call for stronger gender empowerment. Writing on Twitter, he said, "Modi Government's pro-women policy commits to taking 8.1 million Self-Help Groups of rural women to become enterprises and collectives."
Budget 2023 also focuses on Green growth and Mobility.
- ANI