New Delhi, November 15: Canadian Prime Minister Justin Trudeau's recent condemnation of the situation in Gaza, particularly highlighting the impact on women, children, and babies, drew a swift response from Israeli Prime Minister Benjamin Netanyahu. Netanyahu shifted the blame to Hamas, asserting that it is the militant group, not Israel, that should be held accountable.
In response to Trudeau's remarks on the October 7 attacks that claimed the lives of 1,200 Israelis, Netanyahu emphasised on his X post, "It is not Israel that is deliberately targeting civilians, but Hamas that beheaded, burned, and massacred civilians in the worst horrors perpetrated on Jews since the Holocaust."
Netanyahu further argued that while Israel is taking measures to keep civilians out of harm's way, Hamas is actively putting them in danger. He claimed that when Israel establishes humanitarian corridors and safe zones for Gaza civilians, Hamas prevents them from leaving, resorting to gunpoint tactics.
"It is Hamas, not Israel, that should be held accountable for committing a double war crime—targeting civilians while hiding behind civilians. The forces of civilization must back Israel in defeating Hamas barbarism," Netanyahu stated emphatically.
Trudeau's comments on the Gaza Strip crisis come amid heightened global concern over the densely-populated region. Israel's conflict with Hamas has resulted in over 11,000 casualties in Gaza and displaced more than 1.5 million people. Heart-wrenching images of newborns placed side-by-side due to power cuts affecting incubators have brought international attention to the unfolding humanitarian crisis.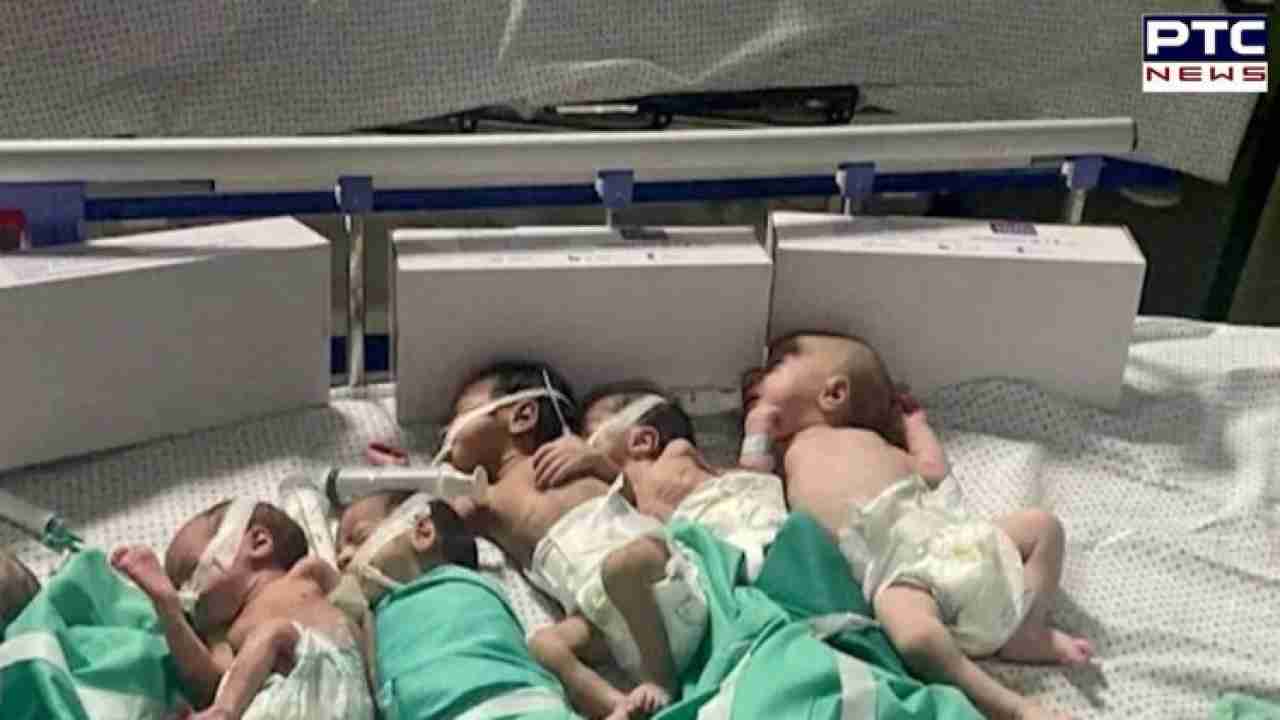 Gaza's Al Shifa hospital experienced three premature infant deaths out of 39 babies when the facility ran out of fuel to power generators sustaining the incubators.
Trudeau, during a news conference in British Columbia, urged the Israeli government to exercise maximum restraint. He expressed the world's collective witnessing of the tragic events through various media channels, emphasizing, "The world is witnessing this killing of women, of children, of babies. This has to stop."
These remarks mark Trudeau's strongest stance on Israel since the conflict began. He also called on Hamas to cease using Palestinians as human shields and release the Israeli hostages it reportedly holds, underscoring the complexity of the ongoing crisis.
Also Read: Israel-Hamas war: Gaza hospital creates mass grave for 179 bodies amid worsening situation
- With inputs from agencies
Join Whatsapp Channel