New Delhi, May 26: Prime Minister Narendra Modi made a fashion statement at the G7 Summit in Hiroshima, Japan, where he showcased his commitment to sustainability. While visiting the Peace Memorial Museum and Hiroshima Peace Memorial Park to unveil the Mahatma Gandhi bust statue, PM Modi was seen wearing a beige sleeveless jacket made from recycled materials.
The jacket, known as the chandan-shade sadri jacket, was made by the Tamil Nadu-based Shree Renga Polymers using PET bottles from their EcoLine Clothing Line.
The sleeveless jacket is not only visually appealing but also environmentally friendly. It is crafted from a soft fabric that is moisture absorbent, anti-static, and anti-microbial. The polyester pinstripe fabric used in the jacket is produced from 25-30 recycled PET bottles.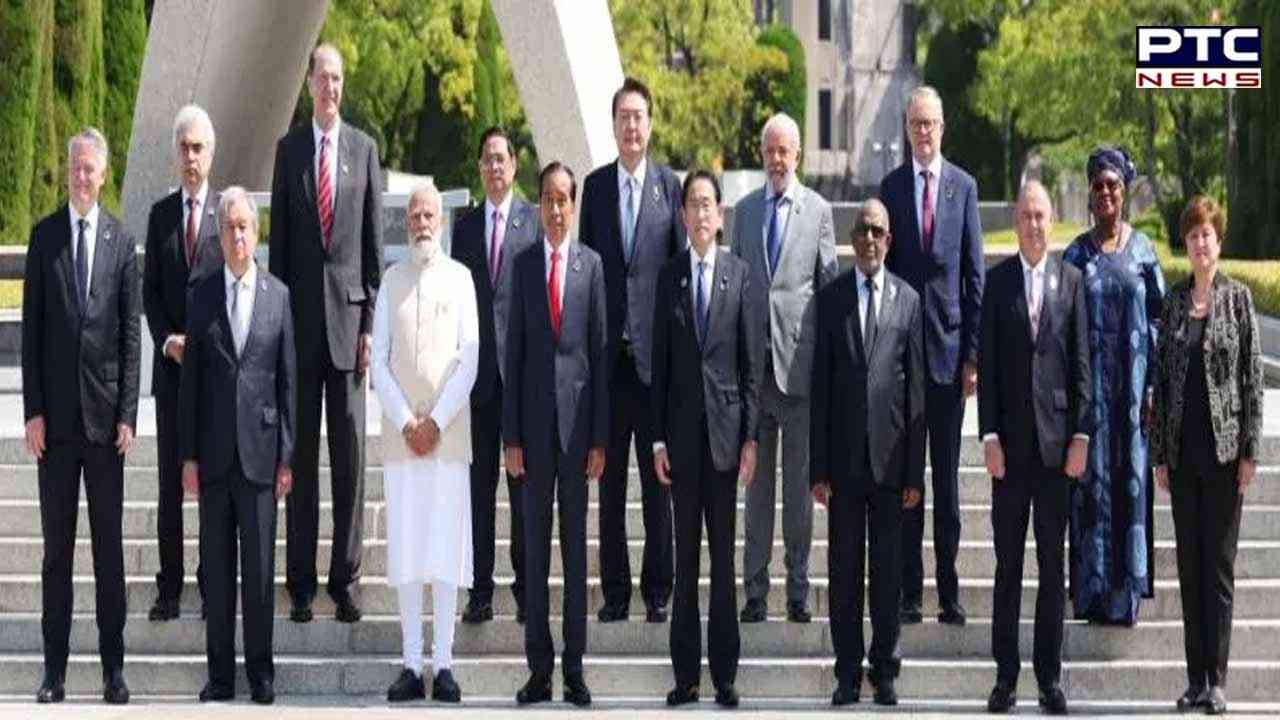 Also Read: Germany, world's 4th largest economy, enters recession as inflation hits consumers
PM Modi's choice of sustainable fashion aligns with his efforts to support Indian goods and promote indigenous cloth and handicrafts. This is not the first time he has made a responsible fashion statement. Earlier this year, he wore another sleeveless jacket from the EcoLine clothing line during a Parliament session. This jacket was also made from recycled PET bottles and was gifted to him at an event by the Indian Oil Corporation in Bengaluru.
The production process of these sustainable garments is commendable. PET bottles are collected, crushed, and melted in a controlled environment. The resulting fiber is then mixed with color and transformed into yarn, which is used to create the fabric. This innovative production technique reduces water consumption by 90% and energy usage by 50%.
PM Modi's emphasis on sustainable fashion and support for local goods has gained momentum since he assumed office in 2014. His advocacy for khadi, a sustainable fabric deeply rooted in India's freedom struggle, goes beyond rhetoric. Recently, the Lakme Fashion Week collaborated with Khadi India to showcase contemporary designs using this humble yet eco-friendly fabric.
Narendra Modi's sartorial choices serve as inspiration for embracing sustainable fashion, emphasizing the urgent need for eco-consciousness in the industry.
Also Read: Culture Clash: Amit Shah questions Congress' disregard for Indian traditions and Sengol controversy
- With inputs from agencies