Zara Hatke Zara Bachke promotion: Jaipur was abuzz with excitement as Vicky Kaushal and Sara Ali Khan promoted their upcoming film Zara Hatke Zara Bachke. The duo has been actively engaging with their fans on social media, and their recent visit to Jaipur was no different.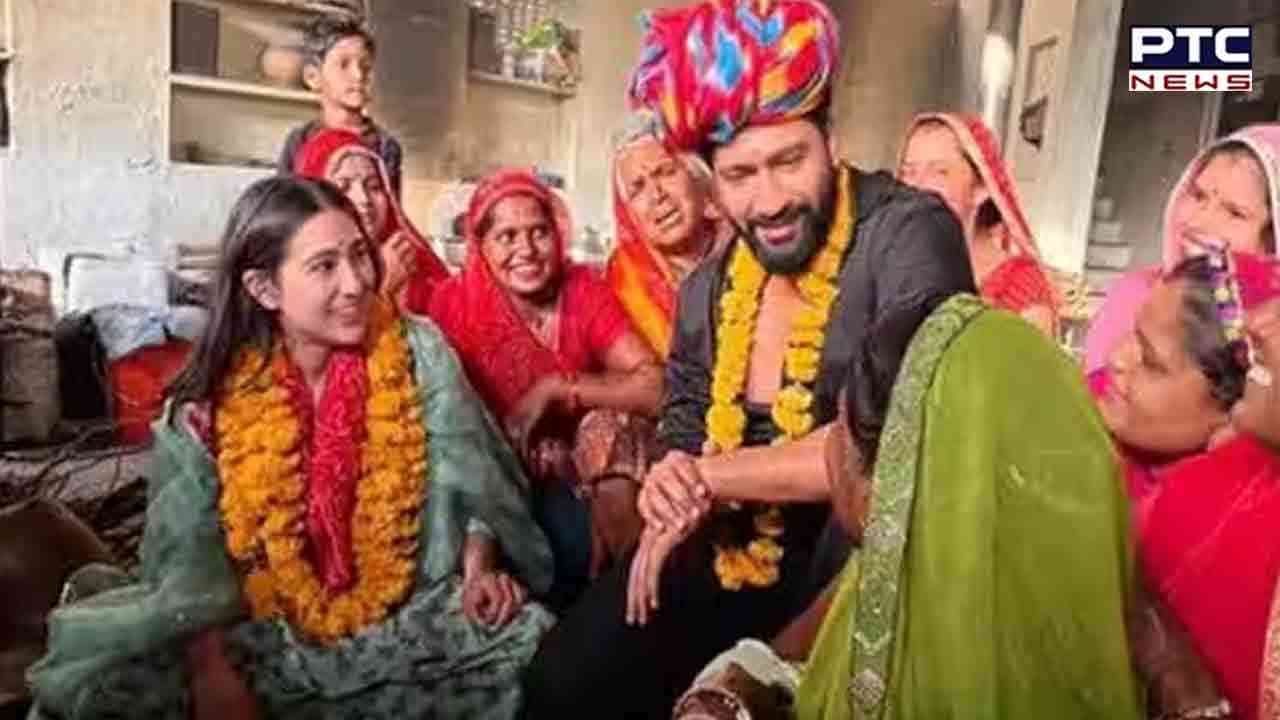 While promoting the film's song "Tere Vaaste," a video was shared on Instagram, but with a twist. Instead of Sara Ali Khan, it was Vicky Kaushal who greeted fans with the trademark "Namaste darshako" line in the latest clip. Vicky begins the video by saying, "Namaste darshako," and turns to Sara, asking, "Sahi bola na? (Did I say it right?)" Sara affirms, "Haan, namaste sahi bola aapne," confirming Vicky's pronunciation. They then express their excitement about promoting the film in Jaipur.
The video showcases the lead actors interacting with enthusiastic fans, dancing to the song, and answering questions. At one point, a fan asks Sara Ali Khan about her favorite food that she could eat for the rest of her life. Without hesitation, Sara responds, "Besan ke laddoo," and to her surprise, a fan presents her with a box of laddoos. Sara's excitement is palpable as she happily receives the sweet treat.
In another moment, Vicky Kaushal is seen singing "Tere Vaaste" in a lift. Sharing the video, Vicky writes, "Pink City love for #TereVaaste. #ZaraHatkeZaraBachke in Cinemas on 2nd June."
This isn't the first "Namaste darshako" video shared by Sara Ali Khan and Vicky Kaushal in the past few days. In a recent video, they were seen exploring a textile shop in Jaipur. Sara mentions, "Namaste darshako, as you can see, we are jutti shopping in Jaipur." Vicky adds humorously, "I don't want the shayari no more." In the caption, Sara writes, "Somya and Kappu in Jaipur."
During their time in Rajasthan, Sara Ali Khan and Vicky Kaushal also had the opportunity to meet a joint family of 170 members. Vicky shares glimpses of the gathering, saying, "Gossip session - Sahparivaar! A joint family with 170 members… Jitna bada parivaar utna hi bada dil. Dil se Ram Ram hai aap sabko (Their heart is as big as the family. Wish you Ram Ram from the bottom of my heart)." Zara Hatke Zara Bachke is set to release on June 2 and marks the first collaboration between Sara Ali Khan and Vicky Kaushal.
Directed by Laxman Utkarsh, the film promises a unique and entertaining cinematic experience for the audience.
Also Read:
- With inputs from agencies