Happy Birthday Smriti Mandhana: Indian women's team opener Smriti Mandhana is celebrating her 23rd birthday, on Thursday. The Mumbai-based Indian Women Team's Opener was born in 1996, but achieving all the milestones at a young age. Also, she is ranked No. 1 in ODI rankings. Likewise, Smriti Mandhana captained women's Indian Premier League team 'Trailblazers'. Recently, Smriti Mandhana was felicitated with the Arjuna Award for her brilliant performance by the Union Sports Minister Kiren Rijiju. The 23-year-old Smriti is all set to feature in the KIA Super League 2019, which is scheduled to begin from August 6.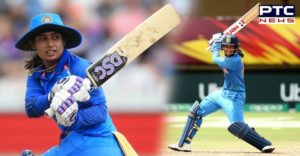 Happy Birthday Smriti Mandhana: Well wishing her many many happy returns of the day, here are some of the incredible knocks played by her.
Smriti Mandhana hammered a lightening century against the New Zealand bowlers in Napier, while the Indian women's team were touring Kiwis in 2019. The NZ batting first, got bundled out for 192, to which India defeated blackcaps in a nine-wicket victory.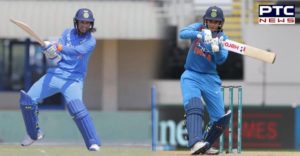 In the second ODI against South Africa in 2018, Mandhana smashed 135 after missing out in the first ODI match out of the three-match ODI series against Proteas. Smriti Mandhana guided India to a huge total of 302 runs, India won the match by 178 runs.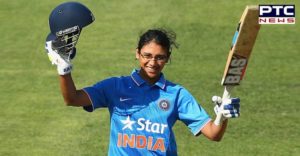 90 against Supernovas in IPL
Women's version of IPL and Women's version of Chris Gayle, Smriti Mandhana captained Trailblazers at her best. Mandhana nailed 90 as she guided Trailblazers to the fighting total of 140 runs which went to the nail-biting victory for the team.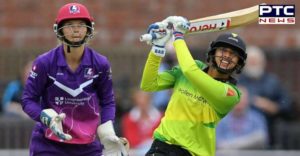 Well, 83 is always remembered for the World Cup, when Kapil Dev and squad lifted the first-ever World Cup trophy. Likewise, during Women's World T20 in 2018, Mandhana hammered lighting fifty on a pitch which was bowling-friendly. She smashed 83 runs against Australia which guided the team to 167 runs. Along with the score, the bowlers built the pressure and seized the victory with 48 runs.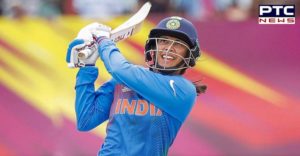 The left-handed batswoman created history in New Zealand with the fastest half-century in women's T20 international. Her half-century comes off just 24 deliveries during the first T20 international tour in 2019. However, she got dismissed for 58 and India lost the match by 23 runs.
-PTC News