Patna, May 22: Bihar Chief Minister Nitish Kumar, who has taken on the role of an interlocutor for opposition unity ahead of the 2024 general elections, met with Congress chief Mallikarjun Kharge and Rahul Gandhi in Delhi today. The purpose of the meeting was to finalize a date for a major opposition gathering in Patna, which had been planned prior to the Karnataka assembly election.
Following the meeting, Kharge tweeted in Hindi, "Now the country will be united, 'The strength of democracy' is our message! Mr. @RahulGandhi and we discussed the current political situation with the Chief Minister of Bihar, Mr. @NitishKumar today and took forward the process of giving a new direction to the country."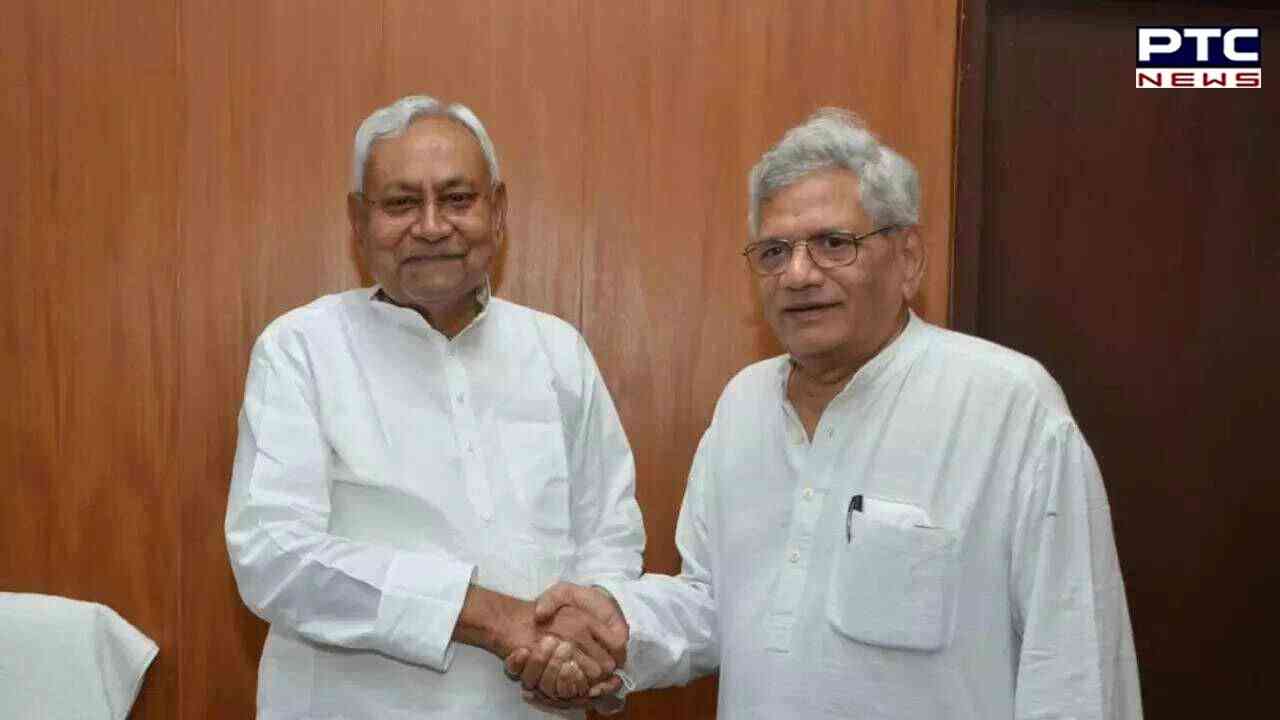 Also Read: Army deployed as fresh violence erupts in Manipur's Imphal; curfew imposed
The meeting took place at Mr. Kharge's residence on Rajaji Marg in Delhi and was attended by senior Congress leader KC Venugopal and JD(U) chief Lalan Singh, along with Nitish Kumar. Tejashwi Yadav, Kumar's deputy and another attendee, had to cancel his participation at the last moment due to illness.
Nitish Kumar has been successful in garnering the support of leaders such as Mamata Banerjee, Arvind Kejriwal, and Samajwadi Party chief Akhilesh Yadav, who have previously been critical of the Congress, in recognizing the necessity of opposition unity. His only setback has been Naveen Patnaik, the Chief Minister of Odisha, who has been known to provide issue-based support to the BJP.
Yesterday, Kumar expressed his "complete support" to Arvind Kejriwal in the ongoing standoff with the Centre over control of bureaucrats in the national capital.
Last week, Nitish Kumar met with Mamata Banerjee, where he proposed the "One-On-One" strategy, which she accepted. According to her, strong regional parties should challenge the BJP on their home turf in the 2024 elections, and in return, they would support the Congress in the approximately 200 seats where the two national parties directly compete.
"Bihar was a symbol of change in the Centre when JP's (Jayaprakash Narayan) movement started. If we have an all-party meeting in Bihar, we can then decide where we have to go next," Banerjee stated after her meeting with Kumar in Kolkata.
The recent swearing-in ceremony of Siddaramaiah in Karnataka, following the Congress' significant victory in the assembly elections, provided an opportunity for a display of opposition unity. In addition to Nitish Kumar and his deputy Tejashwi Yadav, Jharkhand Chief Minister Hemant Soren, Nationalist Congress Party chief Sharad Pawar, Tamil Nadu Chief Minister M K Stalin, and National Conference president Farooq Abdullah were in attendance.
Also Read: Heatwave alert: Delhi, North India heading towards severe heatwave; check dos and don'ts
- With inputs from agencies