Chandigarh, September 1: Tensions between NSUI and ABVP students continued on Thursday seeking the replacement of the girls' hostel warden over alleged misbehaviour.

Members of student bodies, including National Students Union of India (NSUI) and Punjab Students Union (PSU-Lalkaar), have also extended support to the dharna.
Also Read: Punjab VB raid on Manpreet Singh Issewal's residence
The situation turned so worse that the university administration had to call the police. The police detained the leaders and workers of both parties, who were protesting and raising slogans.
Adequate police force and PU security men were also deployed at the students' centre to bring the situation under control. Police officials, including DSP, also visited the university and talked to the students about the issue.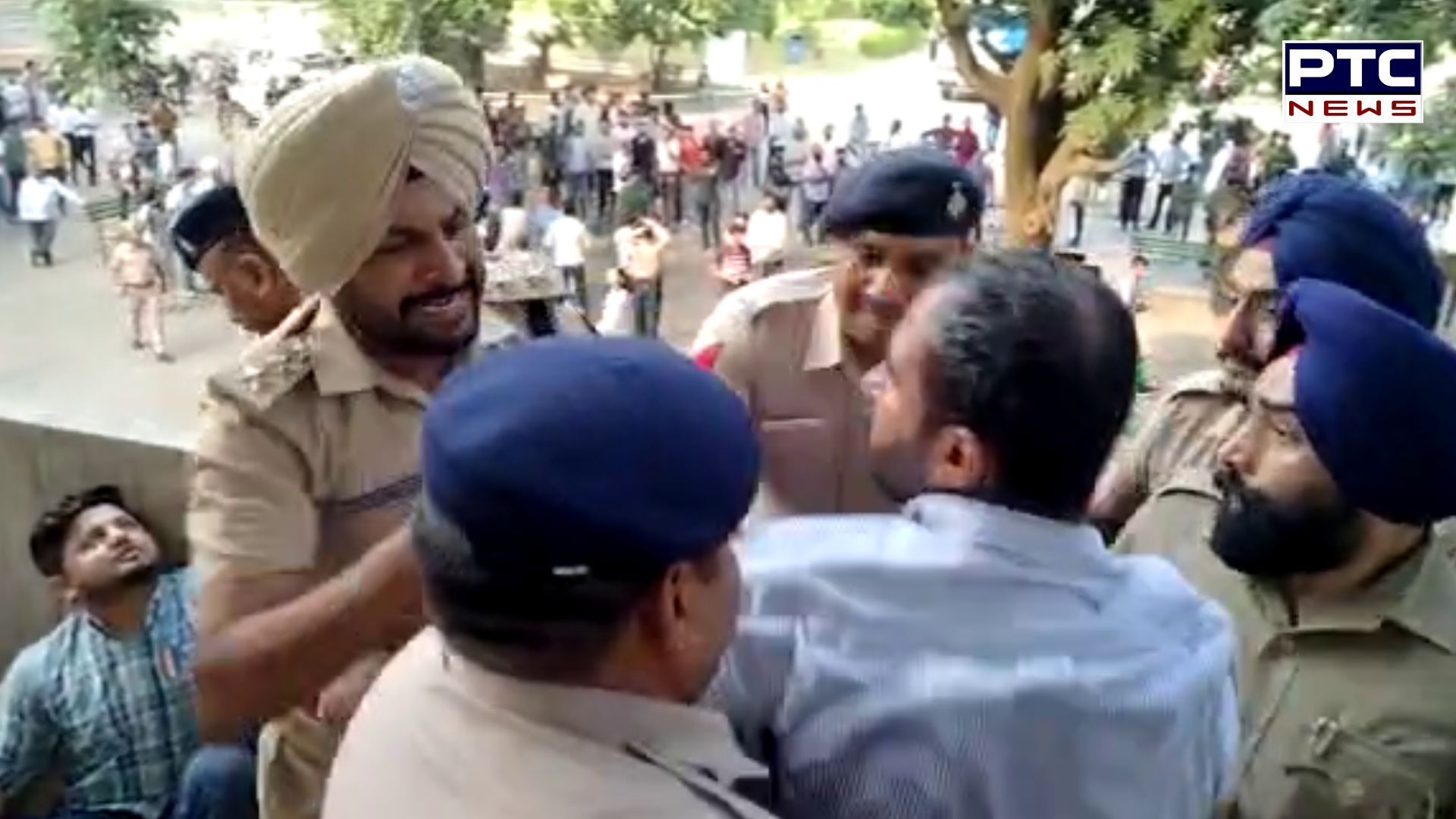 Meanwhile, the detained workers and leaders were later released by the police on Thursday morning.
Sachin Galav of the NSUI said they would intensify their protest if their demand was not met. "Hostellers are not happy with the warden's attitude and the university authorities have not accepted our demand. Even PhD scholars, who are protesting, are being threatened by their guides/supervisors to not participate," said Aman of PSU (Lalkaar).
Also Read: NYC gun law: New York's Times Square soon to be 'Gun-Free Zone'
On the other hand, ABVP president Amit Punia said, "We had launched a signature campaign regarding the students' demands, after seeing which the NSUI came into a frenzy and they have misbehaved with our organisation Dei Mahila."
-PTC News
Join Whatsapp Channel