New Delhi, March 29: On early Wednesday morning, devotees offered prayers and sought blessings from Goddess Durga on the eighth day of the Chaitra Navratri at the Chhatarpur Temple in the national capital.
The devotees also flocked to attend the 'early morning' aarti at the temple. Devotees were seen standing in the long queue and waiting for their chance patiently to offer prayers.
Mantras were chanted by priests and holy songs were played at the temple premises.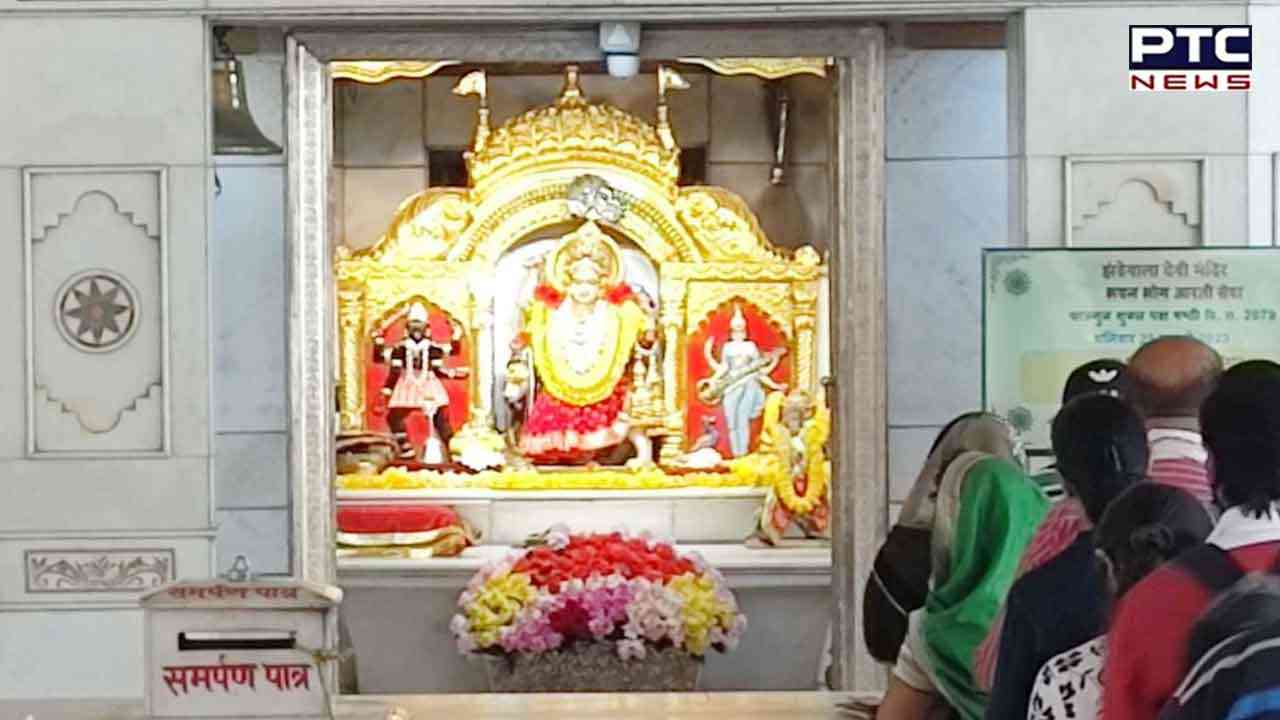 Also read: From Nepal to Punjab, massive search operation of Amritpal Singh continues
Chaitra Navratri or Vasant Navratri is celebrated during the spring season in India and it is considered to be an important nine-day celebration for the Hindu community.
This year, the nine-day festivities begin on March 22 and will go on till March 30. Each day is dedicated to a different form of Goddess Durga, worshipping the power and qualities that each avatar represents.
The first day of Chaitra Navratri falls during the 'Shukla Paksha' of the moon that is the full moon phase. The rituals performed during the nine days in order to praise Goddess Durga, vary each day. It also marks the birthday of Lord Rama, which usually falls on the ninth day during the Navratri festivity, hence it is also known as Rama Navratri.
The festival is much like Maha Navratri, dedicated to the nine different forms of Goddess Durga, collectively known as Navdurga.
- ANI