New Delhi, February1: Finance Minister Nirmala Sitharaman on Tuesday presented her fourth Union Budget 2022 in Parliament. She began her speech with a special phrase 'Amrit Kal' – that referred to the next 25 years from India at 75 to 100.

Also Read | Economic Survey projects 8-8.5 GDP growth for FY 2022-23
Notably, it was her shortest Budget speech, wherein she did not announce any change in income-tax slabs.
Financial plan 2022-23 not only covered all traditional segments such as railways, agriculture, defence, etc,  but also catered to the newly emerging trends like crypto-currency and India' very own digital rupee issued by the RBI.
The Union Budget 2022 garnered a mixed response from the opposition and corporate sharks serving different sectors.
Here is the crux of Budget 2022, explained sector-wise.
Education
Finance Minister Nirmala Sitharaman on Tuesday kept aside a record Rs 104,277.72 crore for expenditure on education in her Budget for the next financial year. This is Rs 11,053.41 crore more than the estimate for 2021-22 fiscal and translates to nearly 12% growth when compared with the previous budget estimate.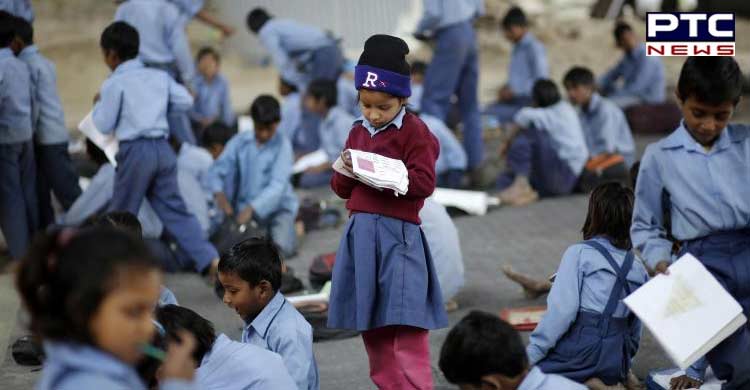 Digital education: 'One class, one TV channel' programme of PM eVIDYA will be expanded from 12 to 200 TV channels. According to the government, this will enable all states to provide supplementary education in regional languages for classes 1 to 12. A digital university will be developed to provide access to students for world-class quality education with ISTE Standards.

The elite Indian Institutes of Technology have received Rs 8,495 crore for FY23, against Rs 8,344.84 crore pegged in the RE for Fy22, as some of the engineering schools seek to accelerate growth and some seek to expand abroad.

The University Grants Commission and the All India Council for Technical Education too have seen their funding hiked to Rs. 5320.91 crore in 2022-23 as against Rs. 5139.2 crore pegged in the revised estimate of Fy22.
Health
Union Finance Minister Nirmala Sitharaman, while presenting the Budget on Tuesday, announced a national tele-mental health programme will be launched for mental health counselling.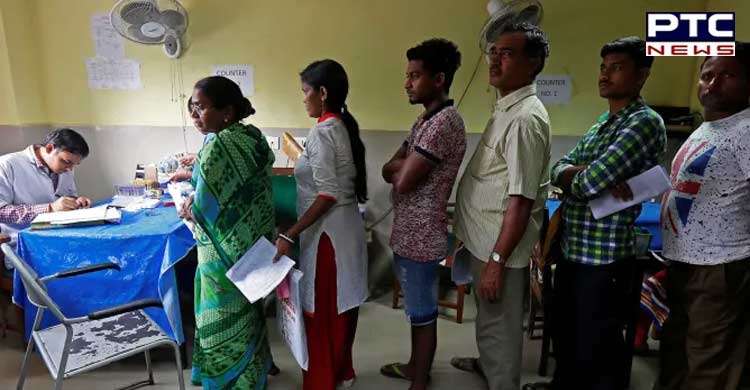 A network of 23 tele mental health centres will be set up to help people under mental distress, Sitharaman announced amid claps from Members of Parliament. The programme will help provide quality counselling and care services.

The National Institute of Mental Health and Neurosciences (NIMHANS) will be the nodal centre for the programme and the International Institute of Information Technology (IIIT), Bangalore will provide tech support for the programme.

Sitharaman also announced the rollout of an open platform for the national health ecosystem. She said that the digital ecosystem will comprise of an exhaustive list of digital registries of health providers and health facilities, unique health identity, consent framework and universal access to health facilities.
Agriculture
In the 2021 Union Budget, the two departments – Department of Agriculture, Cooperation and Farmers' Welfare and Department of Agricultural Research and Education – under the Agriculture Ministry were allocated a total amount of Rs 1,31,531.19 crore.
Presenting the Union Budget on Tuesday, Finance Minister Nirmala Sitharaman announced, "Inclusive development is the government's priority which includes the procurement of wheat, paddy, Kharif and rabi crops, benefitting over 1 crore farmers."

"1,208 lakh MT of wheat and paddy will be procured from 163 lakh farmers. 2.37 lakh crores will be the direct payment of Minimum Support (MSP) value to their accounts."

Emphasising Natural Farming Sitharaman said, "Chemical-free, natural farming will be promoted throughout the country, beginning with 5-km-wide corridors along the river Ganga".

"For farmers to adopt natural farming, a comprehensive package for the participation of state governments and MSMEs to be introduced," she was quoted as saying.

Support will be provided for branding millet products nationally and internationally, she added. A scheme will be implemented to lower dependence on oilseed imports, which will promote domestic production of oilseeds

"A fund with blended capital, raised under the co-investment model, will be facilitated through NABARD. This is to finance startups for agriculture and rural enterprise, relevant for farm produce value chain. The activities for these startups will include, inter alia, support for FPOs, machinery for farmers on a rental basis at farm level, and technology including IT-based support," Sitharaman said.
Digital Rupee and Assets (cryptocurrency)
A new digital rupee powered by blockchain technology will be issued by the Reserve Bank of India starting 2022-23. This was announced by Finance Minister Nirmala Sitharaman during the Union Budget 2022 today.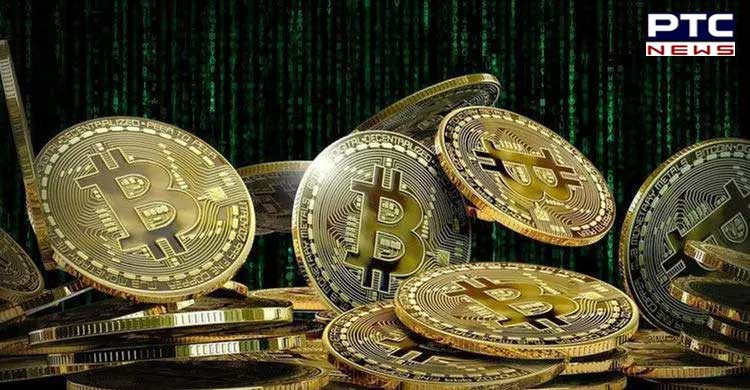 The government has also announced that any income from the transfer of digital assets will be taxed at a 30 per cent rate. This will impact gains from cryptocurrency and NFTs as well, which have seen a boom in India in recent times.

Addressing the Budget 2022 session in the Parliament, Sitharaman added, "Digital currency will also lead to a more efficient and cheaper currency management system. It is therefore proposed to introduce digital rupee using blockchain and other technology to be issued by the Reserve Bank of India starting, 2022 and 2023."
Also Read | Union Budget 2022 Highlights: No change in income tax slabs; RBI to launch India's own digital currency
The central bank digital currency (CBDC) is a digital form of fiat currency that can be transacted using wallets backed by the blockchain and is regulated by the central bank. CBDC is different from decentralised virtual currencies and crypto assets, which are not issued by the state and lack the 'legal tender status. It enables the user to conduct both domestic and cross border transactions which do not require a third party or a bank.
Economy
Capex target expanded by 35.4 per cent — from Rs 5.54 lakh crore to Rs 7.50 lakh crore. FY23 effective capex seen at Rs 10.7 lakh crore

India's growth highest among all major economies; we are now in a strong position to withstand challenges

The goal is complementing macro-growth with micro-all-inclusive welfare, digital economy and fintech, tech-enabled development, energy transition and climate action

ECLGS cover expanded by Rs 50,000 to Rs 5 lakh crore

Top focus of the budget this year are: PM Gati Shakti, Inclusive Development, Productivity Enhancement, Sunrise Opportunities, Energy Transition, Climate Action, Financing of investments

Productivity-linked incentive schemes in 14 sectors have received excellent response; received investment intentions worth Rs 30 lakh crore

Economic recovery benefitting from public investment and capital spending. This Budget will provide impetus to growth
Jobs
ECLGS extended till March 2023, 60 lakh jobs eyed in next 5 years

Efforts of central, state governments leading to jobs, entrepreneurial opportunities

Digital ecosystem for skilling and livelihood to be launched.

This will aims to skill, reskill, upskill citizens through online training.

API based skill credentials, payment layers to find relevant jobs and opportunities
MSMEs & startups
Rs 6,000 crore programme to rate MSMEs to be rolled out over 5 years

MSMEs such as Udyam, e-shram, NCS & Aseem portals will be inter-linked, their scope will be widened

They will now perform as portals with live organic databases providing G-C, B-C & B-B services such as credit facilitation, enhancing entrepreneurial opportunities.

A fund with blended capital rose under co-investment model facilitated through NABARD to finance startups in agriculture & rural enterprises for farm produce value chain

Startups will promoted for Drone Shakti

PE/VC invested Rs 5.5 lakh crore in startup, expert committee will be set up to suggest measures to help attract investment
 Telecom
Spectrum auction will be conducted in 2022 for the rollout of 5G

Scheme for design led manufacturing to be launched for 5G ecosystem as part of PLI scheme to enable affordable broadband and mobile communication in rural and remote areas

5 pc of USO Fund to be provided for R&D and technology upgradation

Contracts for laying optical fibre in villages to be awarded under BharatNet project under PPP in 2022-23

Data centre and energy storage system to be given infrastructure status; move to provide easy financing.
Defence
Govt committed to reduce import and promote self reliance in defense sector

68 per cent of capital for defence sector to be earmarked for local industry

Defense R&D will be opened up for industry, startups and academia with 25% of defense R&D budget.

Private industry will be encouraged to take up the design and development of military platforms and equipment in collaboration with DRDO and other organizations through SPV model.

68% of capital procurement budget in defence will be earmarked for domestic industry in 2022-23 (up from the 58% last fiscal)
Railways
400 new generations Vande Bharat trains to be manufactured in next 3 years

2,000 km of rail network to be brought under indigenous technology KAWACH for safety and capacity augmentation: FM
 Travel
E-Passports will be rolled out in 2022-23 for convenience in overseas travel

E-passport with embedded chip will be rolled out
-PTC News