New Delhi, November 14: External Affairs Minister S. Jaishankar and newly appointed UK Foreign Secretary David Cameron engaged in discussions on advancing negotiations for a free trade agreement (FTA) and addressed global concerns, including the Israel-Hamas conflict and the Ukraine war.
This marked Cameron's first meeting as foreign secretary following his unexpected appointment by Prime Minister Rishi Sunak in a recent cabinet reshuffle. Jaishankar expressed his pleasure in meeting Cameron, congratulating him on his new role, and conveyed his anticipation for close collaboration.
The discussions centered on "realising the full potential of our strategic partnership," encompassing views on west Asia, the Ukraine conflict, and the Indo-Pacific. While specific details were not provided, a spokesperson for the UK foreign ministry mentioned discussions about progressing the FTA, defense partnerships, science and technology collaborations, and shared global challenges.
The ministers delved into concerns such as the Israel-Gaza situation and Russia's involvement in the Ukraine conflict. Additionally, they emphasised the importance of the Indo-Pacific region for global growth and prosperity, reflecting on the robust UK-India relationship outlined in the UK-India 2030 Roadmap.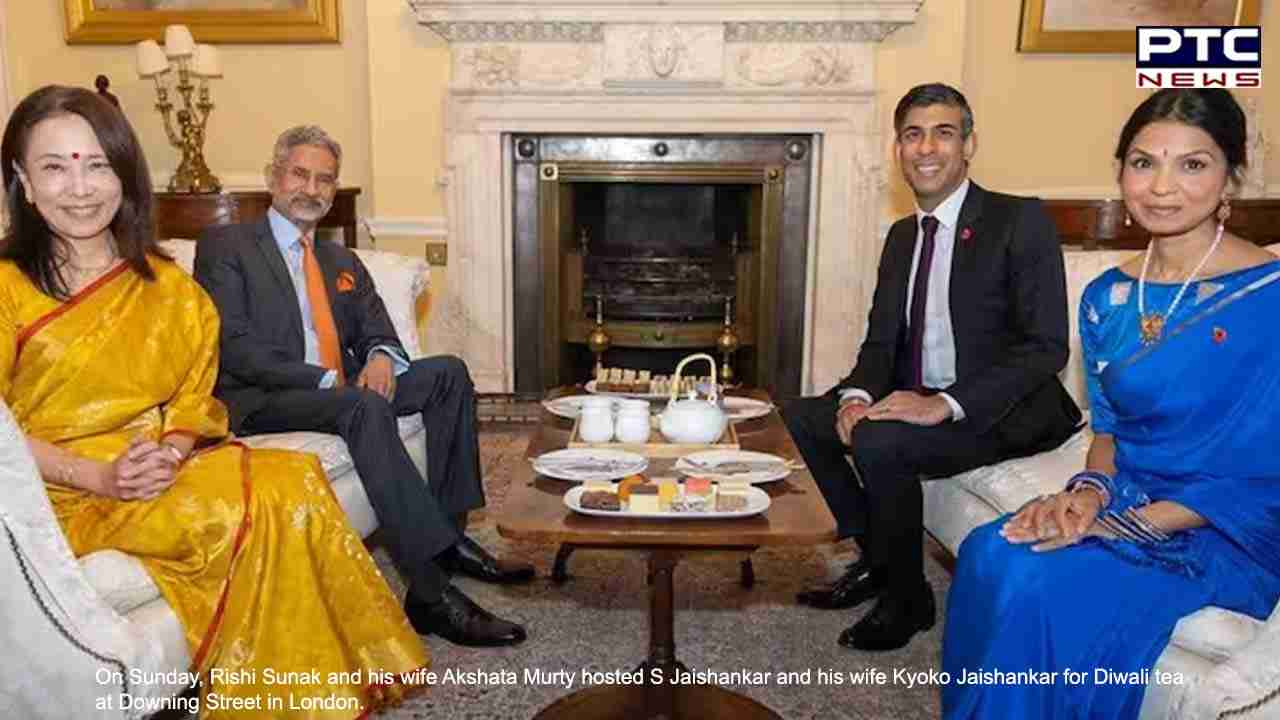 The ongoing FTA negotiations, initiated last year, have encountered challenges, requiring political leadership intervention to resolve differences on crucial issues like rules of origin, tariffs, and market access.
Before the cabinet reshuffle, Jaishankar met with former Foreign Secretary James Cleverly at a reception hosted by the Indian high commissioner. The interaction continued on Monday evening when Cleverly assumed the role of home secretary. Discussions included the significance of mobility, skills, talent in bilateral cooperation, and addressing shared concerns related to extremism, economic offenses, trafficking, and security.
In a separate meeting with UK Defense Secretary Grant Shapps, Jaishankar explored opportunities to enhance defense and security cooperation. The Make in India program was highlighted as offering new avenues for British partners. The ministers also tackled global security challenges.
Jaishankar also met with former UK Prime Minister Tony Blair, covering discussions on bilateral ties, West Asia, and Africa. On Diwali, Jaishankar and his wife conveyed best wishes to Prime Minister Sunak, emphasising the active engagement between India and the UK in reframing their relationship for contemporary times.
Also Read: UK cabinet reshuffle: Rishi Sunak confronts inaugural no-confidence letter as Tory MP declares 'enough is enough'
- With inputs from agencies
Join Whatsapp Channel