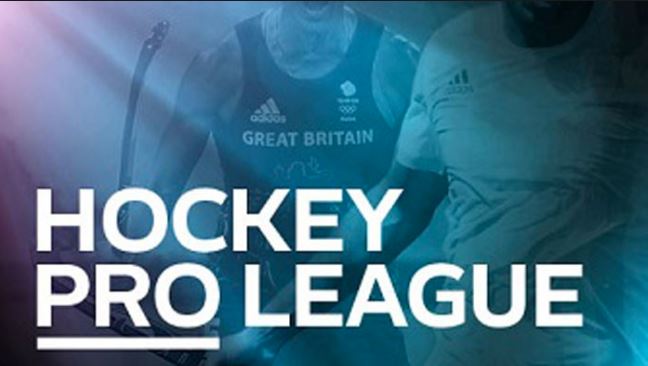 FIH Peo League: Belgium records a double
Belgium could not have asked for more on the sixth day of competitions in the FIH Pro League on Sunday. While Red Lions recorded an impressive 4-1 win over kookaburras in men's section, the visiting women's team made it double for its nation with a 2-1 win.
Intriguingly, the Aussies started as if they were planning to run away with a big win scoring a beautiful goal in the opening minute. But that was end for the home team as far as scoring of goals was concerned. On the other hand, the World Cup champions took time to settle down and once they were in motion they scored at regular intervals to reassert their supremacy in international hockey.
The Red Lions were convincing in their impressive win as perhaps  on this day the Aussies were perhaps off colour.
After conceding lead in the opening minute, Belgium came back strongly. It was Sebastian Dockier who scored twice in the game. His first goal came in the 15th minute and the second, the third for Red Lions in the 35th minute. Besides Dockier, it was drag flick specialist Alexander Hendrickx who pelted in a penalty corner goal in the 28th minute to put Belgium ahead at the breather.
Though Aussies were desperate to reduce the margin and did everything they had up their sleeves but nothing appeared to be working their way. In the 40th minute Tanguy Cosyns made it more convincing for Red Lions. Once the lead had mounted to 4-1, the two teams had repeated exchanges as the ball flew from end to end but without producing a goal.
After four games, Belgium has now nine points with two wins and two drawn games, including a bonus point from a shootout win in one of the two games. Australia, on the other hand, has yet to taste a win in two games and has one point from a drawn game which it ultimately lost in the shootout.
After Red Lions had won in the morning at Melbourne, it was turn of Belgium to make it double with a convincing 2-1 win over Australia.
Belgium was sitting pretty with 2-0 lead till the 57th minute when Peris Brooke struck for the home team's first and only goal of the match. Earlier,  Michelle Struck (35th minute) and Louise Versavel (47th minute) had given the visitors 2-0 lead