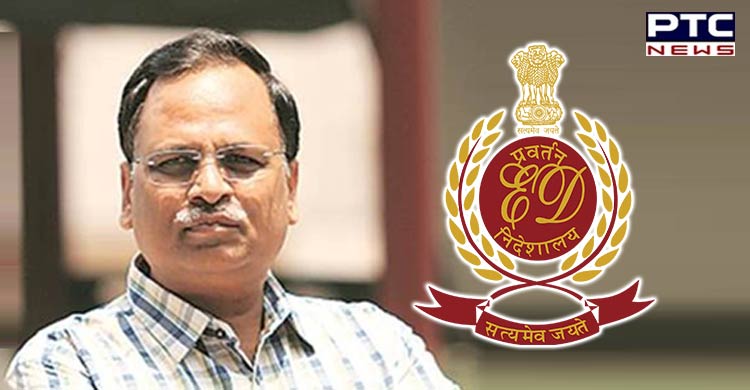 New Delhi: The Enforcement Directorate on Monday began conducting searches at the residence of Delhi's Health and Home Minister Satyendar Jain in connection with hawala transactions related to a Kolkata-based company. The Aam Aadmi Party leader had been arrested on May 30 under the provisions of the Prevention of Money Laundering Act. On May 31, the trial court had remanded him to the ED's custody till June 9.

Also Read| Operation Blue Star 38th anniversary: Amritsar fortified, uneasy calm engulfs the city
Last week Delhi Chief Minister and AAP convenor Arvind Kejriwal has spoken out in support of his Minister, calling it a "conspiracy" and claiming that the Centre had admitted in court that the MLA was not an 'accused'. Fellow AAP leader and Rajya Sabha MP Sanjay Singh has also hit out at the central government over the issue, alleging that the BJP had gotten the health minister jailed on a "fake charge" because the Delhi government's mohalla clinics are being praised all over the world.
"The Centre has itself admitted in the court that Satyendar Jain is not an 'accused'. When he is not an accused, how can they call him corrupt?" an AAP statement quoted Kejriwal as saying.
-PTC News