Afghanistan-Taliban News: In a shocking incident, the human remains have been found in the wheel well of a US' C-17 military aircraft that departed Kabul on Monday as hundreds of people from Afghan scrambled towards the plane seeking a way out.

It was the same plane that is seen in viral videos of people clamoring to get on board.
On Tuesday, the Air Force announced that the discovery of human remains in the wheel well of US' C-17 military aircraft and the online videos showing people falling off the plane upon departure has prompted the Air Force Office of Special Investigations to review the available information to better understand the reason behind the cause.
Also Read | Afghanistan: People hang on flying aircraft in hurry to leave the country, two of them fall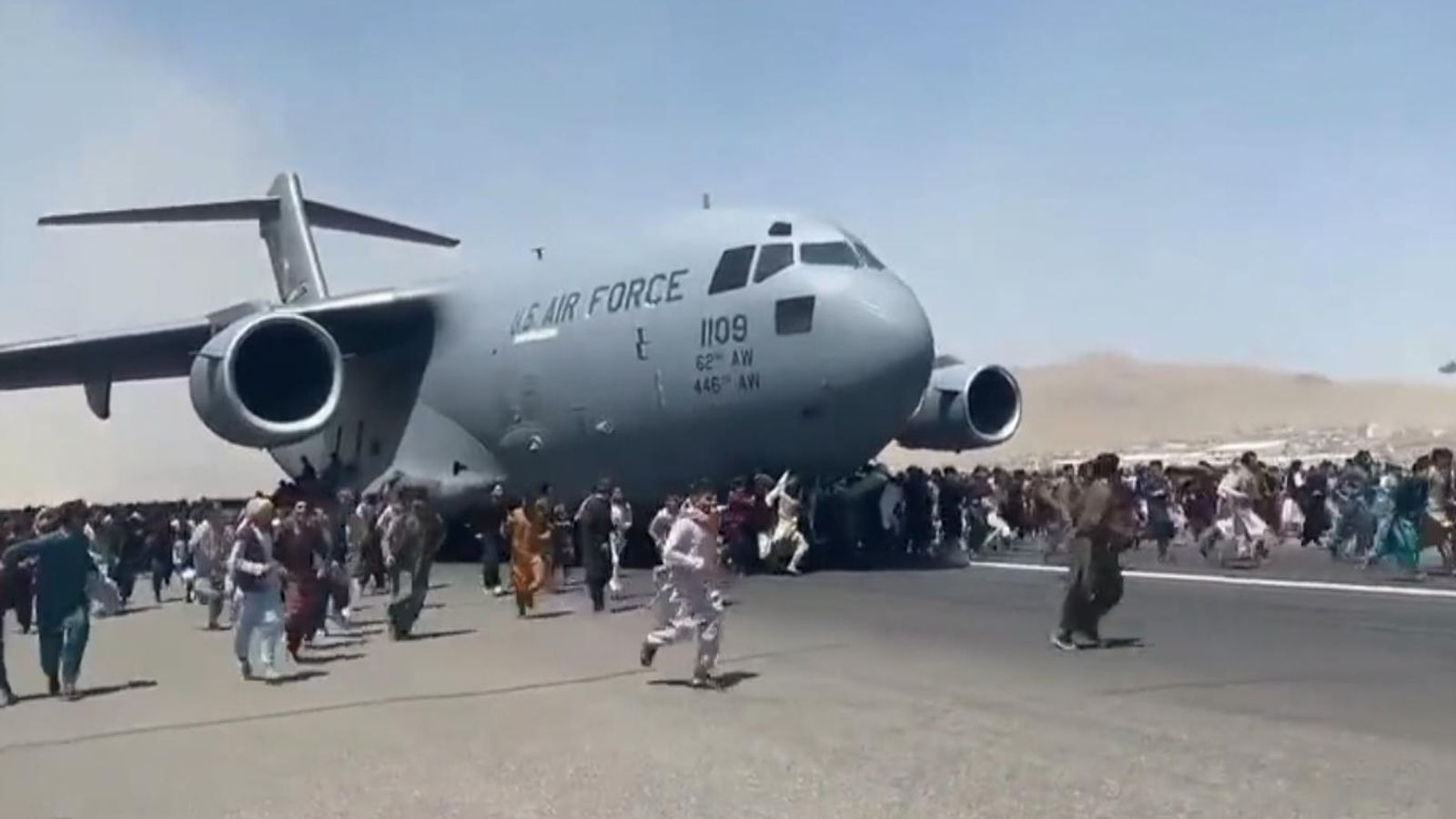 The viral video of people in Afghanistan running alongside the plane and then bodies dropping from the plane as it takes off fueled criticism of this chaotic evacuation.
Also Read | Afghanistan-Taliban News: Taliban leader Mullah Baradar says 'victory was unexpectedly swift'
Earlier, the Air Force had said that the C-17 Globemaster aircraft landed at Hamid Karzai International Airport in Kabul to deliver a load of equipment in an order to support the evacuation efforts.

Before the cargo could have been offloaded, the aircraft was surrounded by hundreds of civilians who breached the airport perimeter.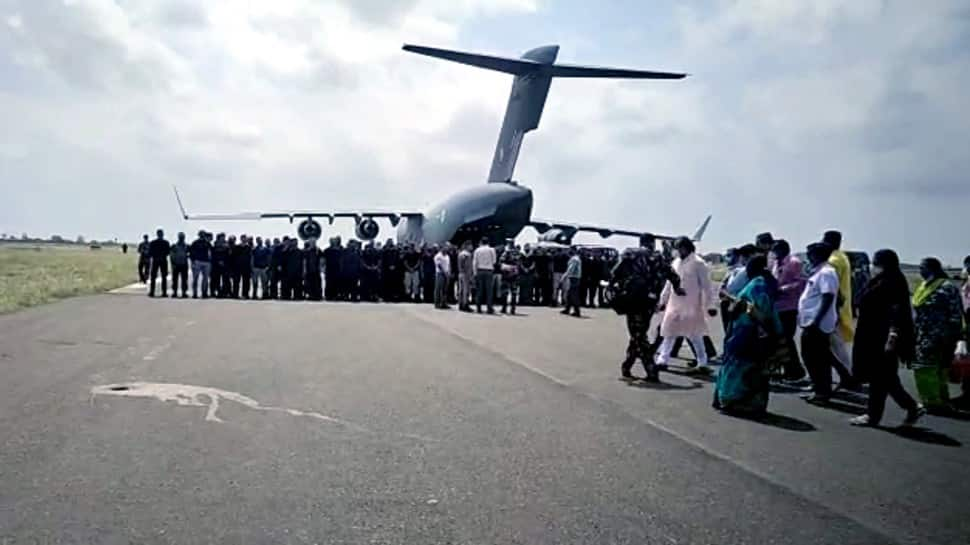 Therefore, the C-17 crew decided to depart as soon as possible, according to the statement from the Air Force.
Reportedly, there were no civilians on board. The human remains were found in the wheel well after the aircraft landed at Al Udeid Air Base in Qatar. The plane has been impounded to collect the remains and to inspect the plane.
-PTC News