Gold Price Update: Gold prices continued their descent, nearing a three-week low just a day before the auspicious Indian festival of Dhanteras. The initial boost in safe-haven demand stemming from the Middle East conflict began to wane, and investors eagerly awaited insights from US Federal Reserve Chair Jerome Powell for a clearer stance on interest rates.
At 0337 GMT, spot gold witnessed a 0.1% decrease, trading at ₹1,948.39 per ounce, marking a dip to its lowest level since October 19 on the preceding Wednesday. In the US, gold futures also dropped by 0.2%, settling at Rs 1,953.50, according to a Reuters report.
In India, MCX gold futures for December 5 registered a 0.18% decline, down Rs 111, reaching Rs 59,898 per 10 gram. Throughout the day, they fluctuated within the range of Rs 59,890 to Rs 59,903.
These figures hold significance as they precede Dhanteras, a day highly anticipated for gold purchases in India, where consumers traditionally invest in the precious metal.
A series of statements from Federal Reserve officials this week struck a balanced tone on the central bank's future decisions. While they underscored their focus on economic data and the impact of rising long-term bond yields, Jerome Powell refrained from commenting on monetary policy or the economic outlook in his prepared remarks during a conference on Wednesday. He is scheduled to speak at another conference later in the day, as per Reuters.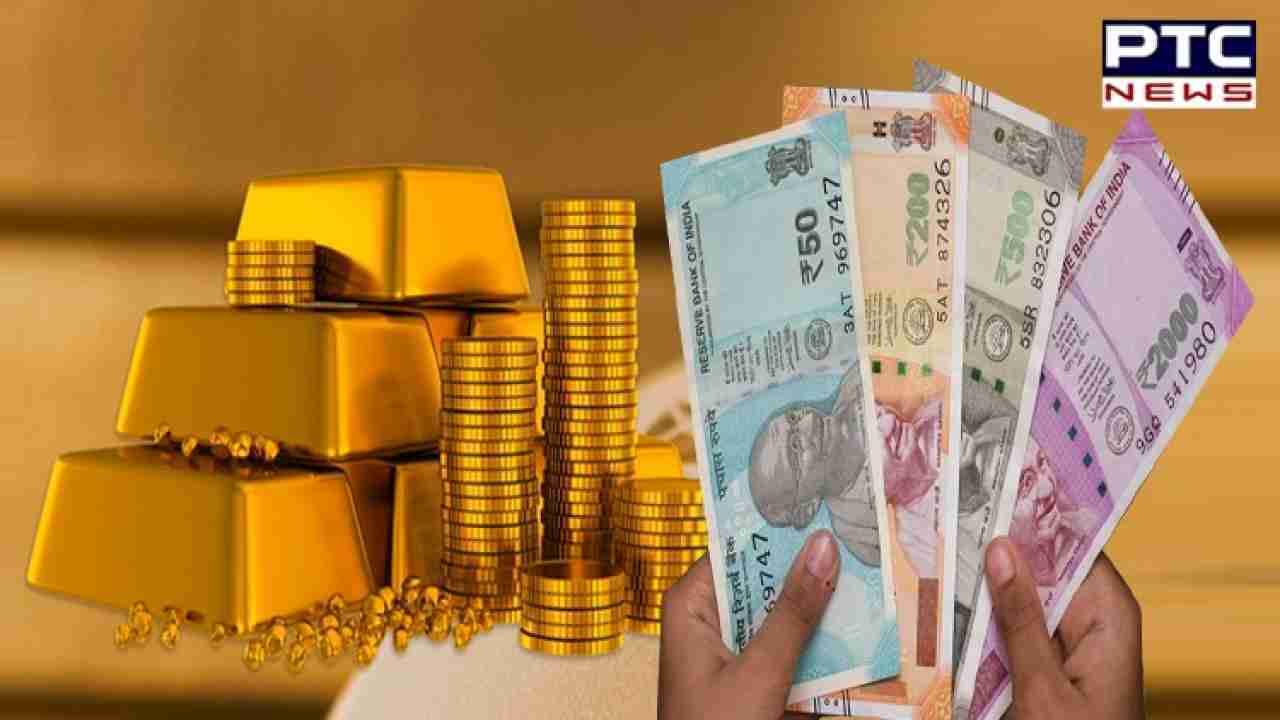 Matt Simpson, a senior analyst at City Index, was quoted in the report, saying, "He'll probably try and maintain the higher-for-longer narrative because it's not within their interest to admit to markets that cuts might be coming. Gold would have the potential to retest and break above ₹2,000, but now is not the time."
The recent surge in gold prices above Rs 2,000 per ounce was attributed to escalating tensions in the Middle East, which had driven demand.
- PTC NEWS
Join Whatsapp Channel