New Delhi, September 11: The Indian government has unveiled plans to launch a series of healthcare initiatives during 'Seva Pakhwada,' a 15-day period starting from September 17 to coincide with Prime Minister Narendra Modi's 73rd birthday, culminating on Gandhi Jayanti on October 2. These programs are part of the 'Ayushman Bhava' campaign initiated by the Ministry of Health and Family Welfare (MoHFW), which will be inaugurated virtually by President Droupadi Murmu on September 13.
The 'Ayushman Bhava' campaign comprises three key components: Ayushman Apke Dwar 3.0, Ayushman Mela, and Ayushman Sabha, all set to roll out during this 15-day period, starting September 17. Additionally, the Union Health Ministry has announced that activities such as Swachhta Abhiyaan (Cleanliness Drive), Organ Donation, and Blood Donation campaigns will also be conducted during the Seva Pakhwada.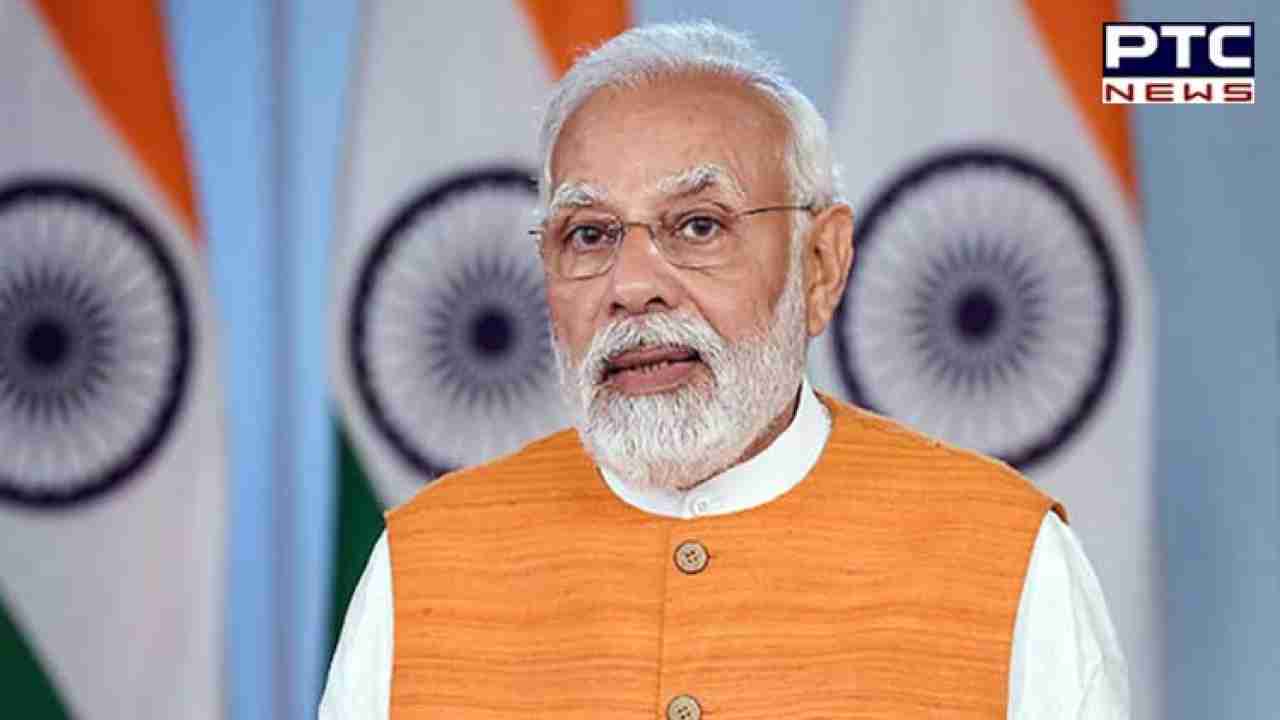 Union Health Minister, Mr. Mandaviya, emphasized the significance of these welfare initiatives in an exclusive interview with ANI. He highlighted Prime Minister Modi's dedication to serving humanity, citing the distribution of free food grains to 80 crore people and the provision of free healthcare treatment up to Rs 5 lakh for 60 crore individuals under the Ayushman Bharat scheme. As a tribute to PM Modi's birthday on September 17, the 'Ayushman Bhava' campaign will be launched and executed nationwide.
During the 15-day campaign, the Union Health Ministry aims to raise awareness about healthcare and implement various programs geared towards economically weaker sections. Key components of the campaign include the 'Ayushman Mela' and 'Ayushman Sabha,' both of which will actively involve public participation.
Mr. Mandaviya further elaborated on the campaign's objectives, indicating that the central government's healthcare programs would be executed with a mission-oriented approach during the Seva Pakhwada. As part of the Ayushman Bhava campaign, an 'Ayushman Mela' will be organized in over 1,17,000 Health and Wellness Centres (HWCs) nationwide, offering diagnosis and treatment to individuals from economically disadvantaged backgrounds. Block-level hospitals and medical colleges will also host health camps on their premises, ensuring tertiary care when needed.
In addition to healthcare initiatives, the campaign will include a 'Swacchta Abhiyaan' (cleanliness drive) across healthcare institutions, including hospitals and dispensaries, throughout the country.
Mr. Mandaviya highlighted the two other pillars of the 'Ayushman Bhava' campaign, 'Ayushman Card' and 'Ayushman Sabha.' He mentioned that 'Gaon Sabha' (village assemblies) would be conducted in rural areas as part of the campaign, with the ultimate goal of achieving the status of 'Ayushman Gram Panchayat' or 'Ayushman Urban Ward' by meeting specific health indicators. Villages that have Ayushman Bharat beneficiaries, are free from TB and Leprosy, and have achieved 100% Covid-19 vaccination will be declared 'Ayushman Gram.'
Efforts are being made to ensure that Ayushman Bharat cards reach all beneficiaries through digital platforms, emphasizing the campaign's reliance on 'Jan Bhagidari' or public participation. The campaign will also encourage youths to participate in blood donation drives for a fortnight and strive to increase participation in organ donation.
In conclusion, the 'Ayushman Bhava' campaign, set to kick off during 'Seva Pakhwada' and aligned with Prime Minister Modi's birthday, aims to foster a culture of health awareness and public participation, reinforcing the government's commitment to providing accessible healthcare to all sections of society.
- ANI