Chandigarh, February 23: DGP, Punjab, Gaurav Yadav on Thursday met his Himachal Pradesh counterpart Sanjay Kundu and gave assurance to work together to combat organised inter-state crime, including smuggling of drugs and illicit liquor, via Punjab-Himachal Pradesh border.
The top cops of both states met during a coordination meeting at the Punjab Police headquarters to ensure better synergy and coordination between the two forces.

Punjab DGP Gaurav Yadav said both police forces should work as one team and activate the basic policing and share real-time information by the use of latest technology to keep the region safe and secure.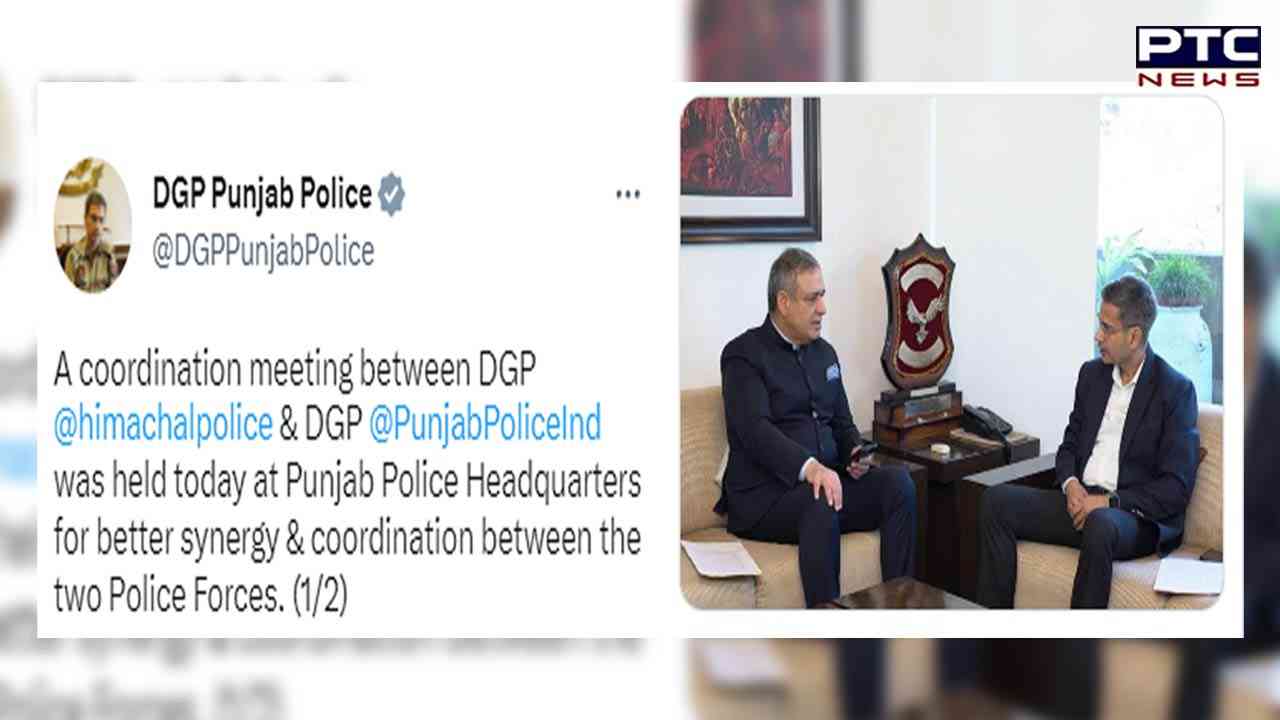 Also Read | Ajnala clash: 'Waris Punjab De' head Amritpal Singh, police reach compromise; FIR against Toofan to be quashed
DGP Gaurav Yadav said the Himachal Pradesh and Punjab Police would work together on joint operations at Punjab and Himachal Pradesh border to keep vigil on gangsters and criminals, who have been operating in these states.

It had also been decided to strengthen CCTV cameras at the entry/exit points at the border to prevent smuggling of drugs and illicit liquor, he added.

He also proposed to organise frequent meetings between district police chiefs and SSPs of both neighbouring states to discuss activities of the gangsters and criminal gangs operating in the region as so many of the issues and crime patterns are similar and inter-related.

DGP Gaurav Yadav said the Punjab Police was committed to ensuring better synergy between both police forces to make Punjab a crime-free state.

Meanwhile, DGP, Himachal Pradesh, Sanjay Kundu has assured fulsome support to the Punjab Police and said it was decided to work in close coordination to give a "knock-out-punch" to the organised inter-state crime.
- PTC NEWS