ICC Men's T20 Ranking: The Indian talismanic battler and one of the best T20I battler Suryakumar Yadav reached new career-high rating on the updated ICC Men's T20I Batting Rankings.
Indian battler Suryakumar Yadav reached the rating of 910 points in ICC Men's Ranking during the first match of India against New Zealand in Ranchi.
Also Read: India's Budget will be ray of hope for World, says PM Modi
Suryakumar played more composed knock of 26* in the second match of the series.
Notably, battler Suryakumar always remains within striking distance of England batter Dawid Malan in the race to hold the highest rating of all time for Men's T20I batters.
Malan achieved a rating of 915 points in Cape Town back in 2020, but Suryakumar now holds the second-highest rating of all time for T20I batters following his recent heroics with the willow.
He claimed the top ranking for current batters while scoring a total of 239 runs from six matches at last year's ICC Men's T20 World Cup and only last month was deservedly named the ICC Men's T20I Cricketer of the Year.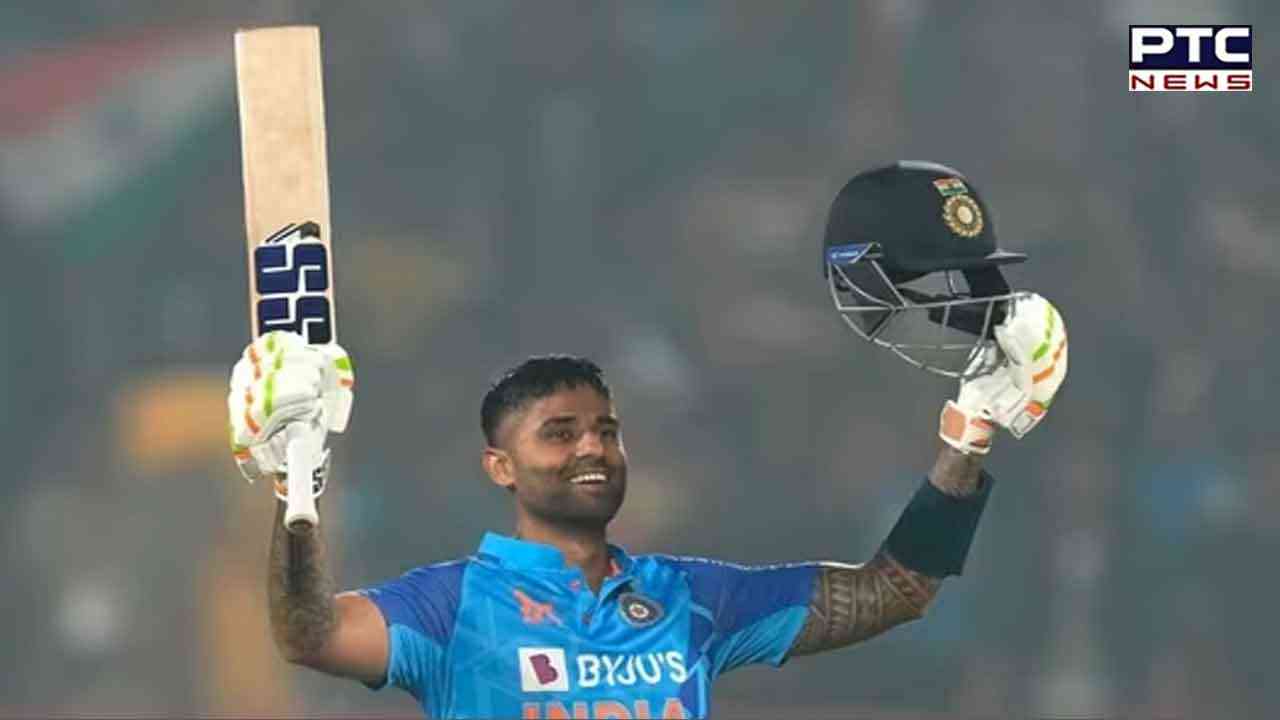 Suryakumar can rise dominates much of the interest surrounding the latest set of T20I rankings, a host of New Zealand players have been the biggest movers on the updated charts for both batters and bowlers.
The 30-year-old jumps up two places to ninth overall on the latest list for T20I bowlers and is also rewarded with a five-spot rise to 23rd on the updated rankings for all-rounders.
Also Read | Union Budget 2023: MoS Finance terms Union Budget 'Umeedon Ka Budget' , says it'll match people's expectations
Meanwhile, Van Der Dussen's rating improves from 766 to 795, meaning Babar's lead at the top is down to just 92 rating points on the second-placed South African.
- ANI