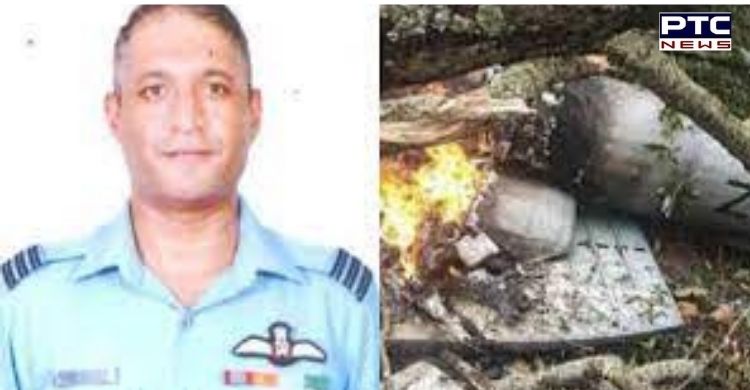 India's Chief of Defence Staff General Bipin Rawat, his wife Dr Madhulika and 10 other defence personnel were killed in a IAF chopper crash near Coonoor in Tamil Nadu on Wednesday. The lone survivor of the tragic crash that occurred in Tamil Nadu is Indian Air Force's Group Captain Varun Singh. He is being treated at Military Hospital, Wellington.

Who is IAF Capt Varun Singh?
Of a total 14 persons, Group Captain Varun Singh is the only person to have survived the IAF chopper crash, and is currently undergoing treatment at the Military Hospital in Tamil Nadu's Wellington, according to an official statement by the IAF.
Also read | Tamil Nadu: General Bipin Rawat among 13 dead in IAF chopper crash
Group Captain Varun Singh was awarded the Shaurya Chakra on this year's Independence Day by President Ram Nath Kovind for saving his LCA Tejas fighter aircraft during an emergency in October 2020.
On October 12, 2020, Varun Singh was flying a system check sortie in the LCA away from the parent base, following extensive rectification of the Flight Control System (FCS) and pressurisation system (life support environment control system).
The IAF plane crash is believed to happened due to low visibility owing to foggy conditions even though the IAF said a Court of Inquiry had been ordered into the incident. TV visuals showed the badly damaged chopper in flames. The mangled and burnt remains of the IAF chopper were strewn along the site.
Also read | General Bipin Rawat dead: Leaders cutting across party lines pay tributes
The Mi-17V5 which crashed near Coonoor in Tamil Nadu on Wednesday had 14 individuals on board. Thirteen have been declared dead, including CDS Bipin Rawat and his wife. As per the reports, Wing Commander Prithvi Singh Chauhan was the pilot of the helicopter. Prithvi Chauhan was the Commanding Officer of the 109 Helicopter Unit.
Brigadier LS Lidder, Lieutenant Colonel Harjinder Singh, NK Gursewak Singh, NK Jitendra Kumar, L/NK Vivek Kumar, L/NK B Sai Teja and Hav Satpal are among the dead.
-PTC News with inputs from agencies