New Delhi, March 21: 'Waris Pujab De' chief Amritpal Singh, was seen in a car crossing a toll plaza amid Punjab Police's massive manhunt.
According to the CCTV footages, Amritpal was seen feeling in a Mercedes SUV. The security footage was recovered from a toll plaza in Jalandhar where it shows Amripal Singh was in a Brezza. As per to the sources 'Waris Pujab De' chief changed the cars and also his clothes in the Brezza.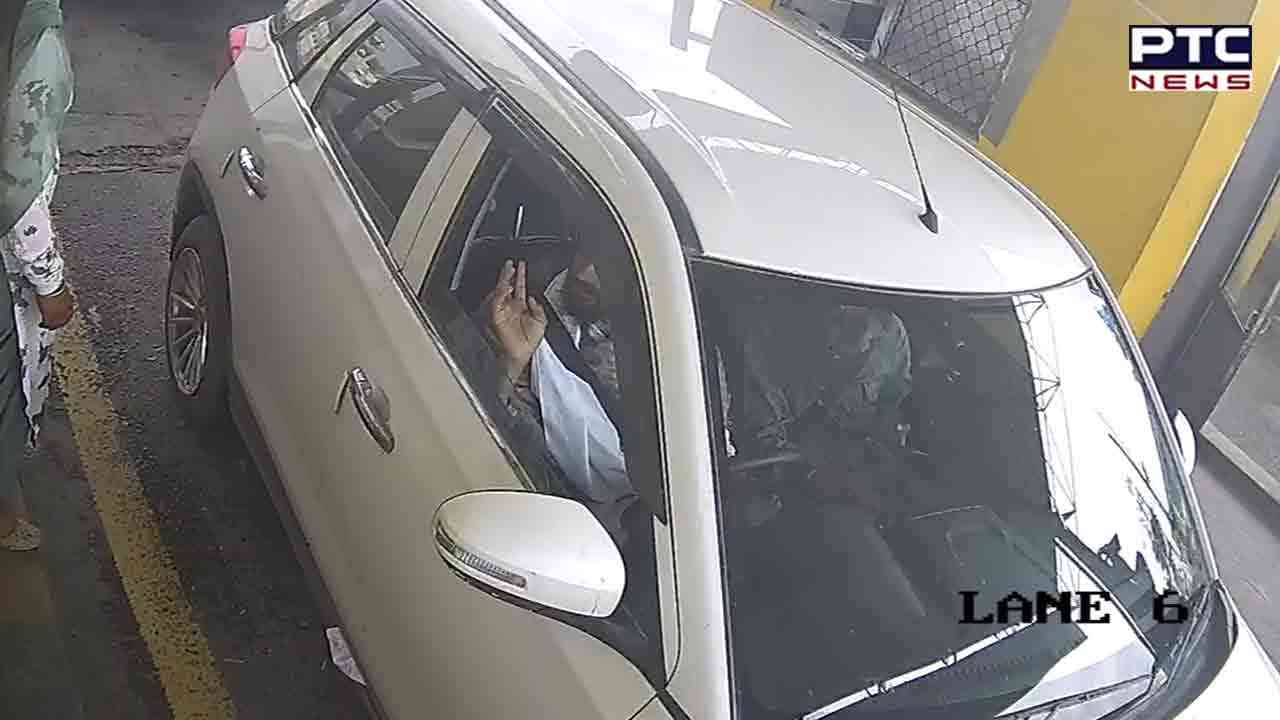 Also Read: 'Operation Amritpal': Punjab Govt imposes NSA on 'Waris Punjab De' chief Amritpal Singh
He was in his traditional religious clothes and changed it to shirt and trousers and also his turban before he fled away in a bike.
Since the past four days Punjab Police and security personnel have been on a manhunt to nab 'Waris Pujab De' chief. Regarding the case more that 120 people have been arrested but Amritpal Singh has eluded the police so far.
On Tuesday, the Punjab and Haryana High Court slammed the Punjab police and questioned, "How he managed to escape, despite deployment of 80,000 police force?" had given them the slip repeatedly.
"You have 80,000 cops. What were they doing. How did Amritpal Singh escape?," the High Court asked the Punjab government, the court later said it is an intelligence failure.
In a major development in the Amritpal Singh case, the Punjab Government imposes the National Security Act (NSA) on Amritpal Singh.
The Punjab and Haryana High Court while hearing a habeas corpus petition on Tuesday reprimanded the state government in sedition charges and unlawful activities carried out by 'Waris Punjab De' chief Amritpal Singh.
Also Read: 'Operation Amritpal': NSA imposed on Amritpal's uncle, 4 others: Punjab IG Sukhchain Gill
- With inputs from agencies