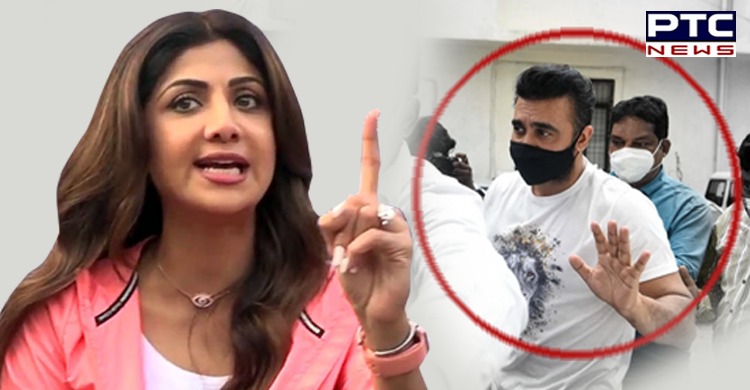 Mumbai Porn Film Case: Bollywood actress Shilpa Shetty shouted at her husband Raj Kundra when he was brought to their home in Mumbai by the police for the first time since his arrest, a report said on Tuesday.

According to information, Raj Kundra was taken to his home by Mumbai Police recently for a search operation. Meanwhile, Shilpa Shetty shouted, "We have everything, what was the need to do all this".
Also Read | Porn Film Case: Police raids Raj Kundra's house, recovers server, 70 porn videos
The 45-year-old Raj Kundra was arrested last Monday in Mumbai's porn film case. He is accused of producing and streaming porn content through mobile apps. Kundra has been sent to judicial custody for 14 days on Tuesday.
Also Read | Porn Film Case: Raj Kundra believed live streaming of porn content was future, reveals investigation
Also, the police took a statement from Shilpa as they searched the bungalow where the duo lives with their two children.

The sources revealed that the actress broke down on seeing her husband. She said that the "family's reputation was ruined." She added that their endorsements in the industry were canceled and that she had to give up several projects.
Meanwhile, the police has been investigating the decision of Shilpa Shetty to quit as director of Raj Kundra's Viaan Industries last year. Even as her financial documents were being audited.
It may be recalled that nine more people, including Raj Kundra's close aide Ryan Thorpe, have been arrested.
-PTC News