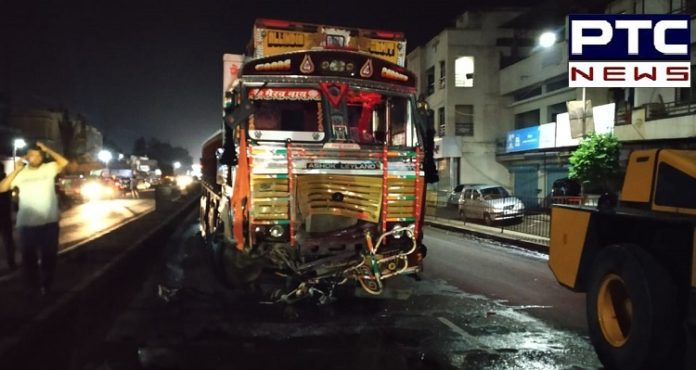 Maharashtra: As many as 9 persons died in a road accident after a car collided with a truck on the Pune-Solapur highway near Ladamwak Wasti village in Pune, on late Friday night. The police rushed to the spot after the collision took place. There were 9 people in the car and all of them died on the spot. The deceased have been identified as the resident of Yavat village in Pune, Maharashtra.
Maharashtra: 9 people, in a car, died in a collision with a truck on Pune-Solapur highway near Kadamwak Wasti village in Pune, late last night. All the deceased were residents of Yavat village of Pune. pic.twitter.com/CVihgprc92

— ANI (@ANI) July 19, 2019
As per reports, the nine people died in Solapur accident were all college students, who had gone to visit Raigarh. The students were returning to Pune when the accident took place. Reportedly, the driver of the car lost the control of the vehicle and rammed it into the track before the divider. The deceased have been identified Akshay Bharat Waikar, Vishal Subhash Yadav, Nikhil Chandrakant, Noor Mahmud Abbas Daaya, Parvez Attar, Shubham Ramdas Bhise, Akshay Chandrakant Ghige, Datta Ganesh Yadav, Zuber Aziz Mulani.
Also Read Jammu and Kashmir: 11 Students on Picnic killed after bus falls into gorge
The police reported that the accident took place at around 1 PM when the car jumped off the divider and rammed into the truck on the opposite direction route. The car was returning to the Pune, while the truck coming from Solapur hit the car and all the nine students died on the spot.
-PTC News