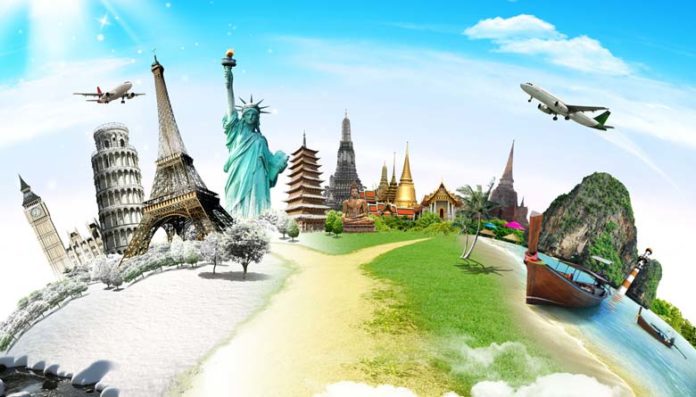 Depreciating Rupee pushes up Foreign Trip costs by 7-10%
The rupee is depreciating against the dollar since April this year. As a result, it is pushing up trip cost to various destinations by 7-10%. Owner of Odyssey Tours and Travels, Nikhil Thakurdas told the sources that if there is any further depreciation in the rupee, it would be a cause of worry for him. He said, "If it happens, it will upset the budget of families planning a trip abroad. They may either change their holiday destinations or cut short their vacations."
Travelers have postponed their plans which were scheduled for the rest of the year and some even scheduled for next year. Most of the travelers have dropped their plans to holidays abroad.
For example, if a traveler was earlier spending Rs 1.32 lakh for $2000, that person may have to shell out Rs 1.42 for $2000 now.
Nikhil Thakurdas said, "If a person was paying Rs 50,000 for a Singapore package, s/he may now have to shell out Rs 5,000 more for it now, while a package to a European destination will approximately cost Rs 10,000 more."
Santosh Gupta of Shree Vinayak Holidays said, "Even the staying cost in neighbouring countries like Sri Lanka has gone up. We were getting a hotel room in Sri Lanka for Rs 31,300 for two nights earlier. However, the price of the same room has now gone up to Rs 33,900."
also Read: Rupee plunges 19 paise against US dollar
They also said, "The same can be seen when it comes to Australia, where trip cost has gone up from Rs 3.60 lakh earlier to Rs 4 lakh now."
If Dollar keeps swelling up, then travelers are going to keep cancelling their travel plans!
-PTC NEWS