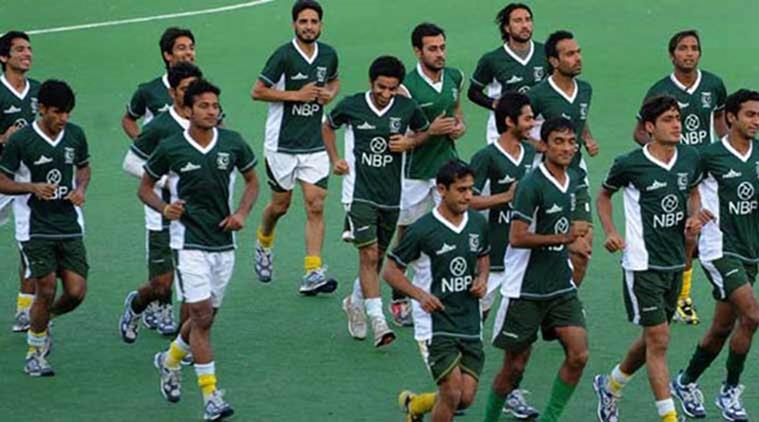 FIH Pro League: Pakistan out of first edition
Loses last chance to qualify for Tokyo Olympics
Pakistan has virtually run itself out of Tokyo Olympic Games hockey competition. An SOS from the Pakistan Hockey Federation to the International Hockey Federation conveying its inability to play first three games of the FIH Pro League has snuffed out all chances for former Olympic champions to stage a comeback in Tokyo Olympic Games.
Pakistan had missed the 2016 summer Olympic Games in Rio also.
Also Read: Hockey:Two Indian umpires among 25 officials named for 2018 World Cup for men at Bhubaneswar 2018
After failing to qualify for the Olympic Games through the Asian Games route, only option left for Pakistan was to play either in the FIH Super Finals or the FIH Pro League. Since Pakistan  did not figure in the list of 24 teams that have qualified for the FIH Super Finals that will decide teams for Olympic Qualifiers, only option left out for Pakistan was to qualify through FIH Pro League that got under way last Saturday in Valencia, Spain.
Unfortunately, because of "Inevitable circumstances" Pakistan has decided to stay away from its first three games of the FIH Pro League. Reacting to the communique from the Pakistan Hockey Federation, the International Hockey Federation (FIH) instantly decided to suspend Pakistan from the 2019 FIH Pro League thus shutting this  channel for this Asian team to qualify for the Tokyo Olympic Games.
Also Read: Odisha Hockey Men's World Cup: Belgium creates history, shoots Netherlands out of gold medal match
In order not to jeopardise the regularity and the smooth delivery of the FIH Pro League that  kicked-off successfully last Saturday in Valencia, the FIH has decided not to reschedule the event to accommodate Pakistan by readjusting its first three games against Argentina, Australia and New Zealand.
Also Read: Punjab's Raj Bajwa brought honors to India at Pan Pacific Masters Games, Australia
Insiders maintain that the Pakistan Hockey Federation was in a bad fiscal health and in the absence of any sponsors, including the State, was unable to participate in home and away format of the FOH Pro League where the participating teams are also expected to bear all their expenses.
FIH CEO Thierry Weil said: "It is regretful that Pakistan has decided only now to withdraw from the first games of the FIH Pro League. Consequently, FIH were left with no other option than suspending Pakistan from the rest of the competition's season. At this stage, I would like to thank all participating National Associations who had adapted their schedules to support a solution for Pakistan to join the competition this year."
The FIH Pro League is a brand-new competition and part of FIH's new event portfolio. It's a global home and away league involving many of the world's leading hockey nations, Men and Women, for a six-month period.
Also Read: Breaking News: Youth Olympic Games: Indian men race to 9-1 win over Austria in Hockey 5s
The non-participation of Pakistan has no impact on the competition format. The eight Men teams of the FIH Pro League will play each other on a home and away basis from January to June.
The FIH Pro League resumes on Friday with the Men's game Spain-Great Britain.
On Saturday, the Women's FIH Pro League will kick-off with the game Argentina-Belgium.
-PTC NEWS