Cash-for-query-row: Trinamool Congress MP Mahua Moitra appeared before the Lok Sabha Ethics Committee today in connection with the alleged 'cash-for-query' case. The MP had shared a copy of the letter she had written to the panel on Wednesday.
Moitra has been ensnared in a political controversy following a letter from BJP MP Nishikant Dubey to Lok Sabha Speaker Om Birla, which alleged that Moitra received bribes from businessman Darshan Hiranandani to target the Adani Group.
Sharing the letter, dated October 31 on social media, Moitra said, "Since the Ethics Committee deemed it fit to release my summons to the media, I think it is important I too release my letter to the Committee before my hearing tomorrow."
In the letter, Moitra asserted that she would appear before the panel on November 2 and debunk the allegations of 'cash-for-query' against her.
'I don't get bullied by anybody': Jai Anant Dehadrai
Advocate Jai Anant Dehadrai, said to be Mahua Moitra's estranged partner, commented on her appearance before the panel. He stated, "I can't comment about anybody else. It is a free country; anybody can say what they like. There are consequences to things that people say, and at the appropriate time, I will certainly come out and explain what has happened. I will come out with the truth. I am not afraid of anybody; I don't get bullied by anybody. If somebody is trying to alter the narrative by playing the victim, the whole country is watching. I think the public is very intelligent; they know what is happening."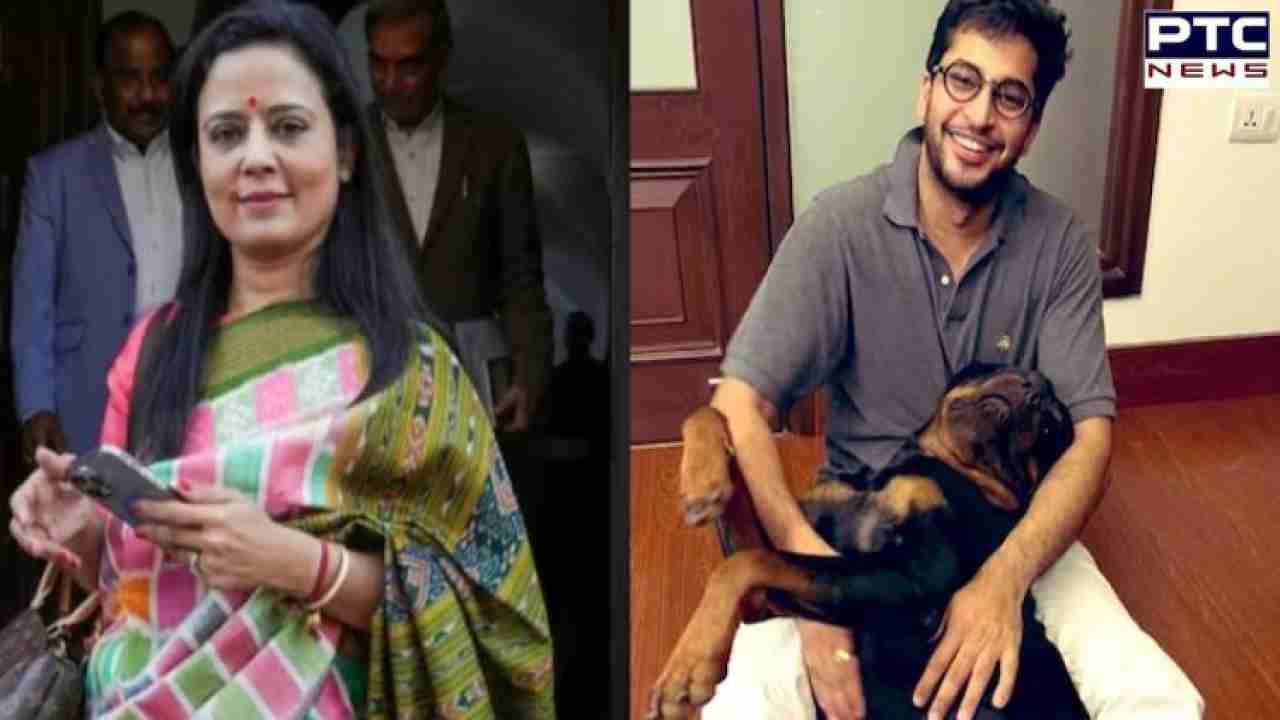 The ongoing dispute between Moitra and Dehadrai over their pet dog, a three-year-old Rottweiler named Henry, has garnered public attention. Henry is currently with Moitra.
The conflict between Moitra and Dehadrai escalated when BJP MP Nishikant Dubey claimed that he received a letter from Dehadrai, alleging that Moitra had accepted bribes from business tycoon Darshan Hiranandani in the form of "cash" and "gifts" to ask questions in Parliament.
What the letter stated
In her letter, Moitra highlighted that parliamentary committees lack criminal jurisdiction and stressed the importance of involving law enforcement agencies in such cases. She also expressed her desire to cross-examine alleged "bribe-giver," Hiranandani, who submitted an affidavit to the committee "without offering substantial evidence."
The Lok Sabha MP also sought to cross-examine the complainant, Jai Anant Dehadrai, who she claimed had provided no documentary evidence to support the charges.
"In light of the seriousness of the allegations, it is imperative that the alleged 'bribe-giver' Darshan Hiranandani, who has given a 'suo-moto' affidavit to the Committee with scant details and no documentary evidence whatsoever, be called to depose before the Committee and provide the said evidence in the form of a documented itemised inventory with amounts, date, etc.," she said.
"I wish to place on record that in keeping with the principles of natural justice, I wish to exercise my right to cross-examine Hiranandani," she said.
Dehadrai accuses Moitra of 'something far worse'
In a cryptic post, Jai Anant Dehadrai, the Supreme Court lawyer whom Trinamool Congress MP Mahua Moitra once referred to as a "jilted ex," stated that "the person accused of corruption and compromising national security is guilty of something far worse." Although he did not name anyone directly, Dehadrai made it clear in his post on social media that he was referring to Mahua Moitra, and he emphasised that he was not discussing the theft of his dog.
Also Read: Money laundering case: Enforcement Directorate raids Delhi Minister Raaj Kumar Anand's residence
- With inputs from agencies
Join Whatsapp Channel