Prime Minister Narendra Modi laid the foundation of the Noida International Airport in Jewar on Thursday. With this, Uttar Pradesh will become the only state in India to have five international airports.

Union Minister for Civil Aviation Jyotiraditya Scindia said it would be Asia's biggest airport and will create employment opportunities for more than one lakh people.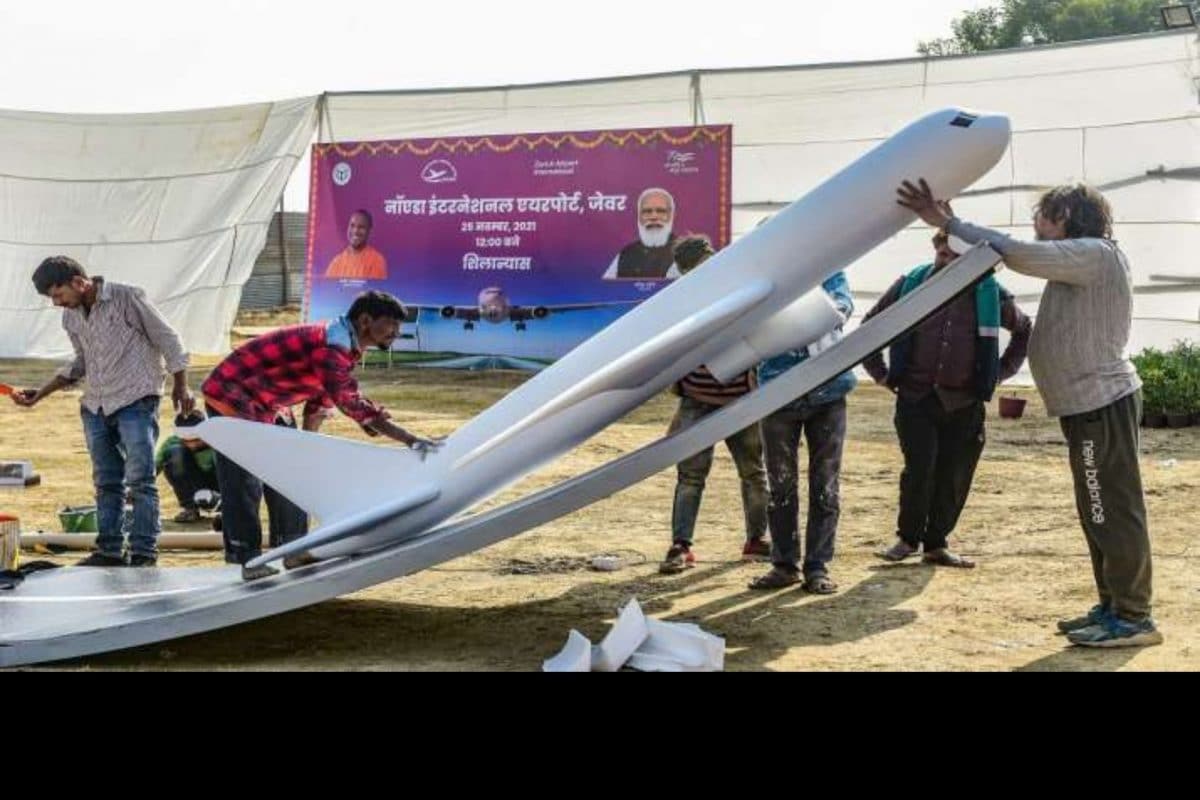 Social media
Also read | Air pollution: SC re-imposes ban on construction activities in Delhi-NCR
Speaking on the occasion of the foundation-laying stone ceremony of the Noida International Airport here, PM Narendra Modi said, "Tourism of land-locked states such as Uttar Pradesh will greatly benefit from the Noida International Airport. Now, pilgrims will be able to easily travel to temples and shrines in Uttar Pradesh."
"The agricultural potential of Western UP will witness a sharp rise and help the small farmers in exporting goods easily, efficiently and instantly," he added. PM Modi said Uttar Pradesh would now be known for its 'Uttam Suvidha and Nirantar Nivesh'.
"The Noida International Airport will become the logistic gateway of North India. It will act as one of the pillars of the National Gati-Shakti Master Plan. This airport will feature an integrated multi-modal cargo hub providing 'speed' and 'udaan' to the region," PM Modi added.
Social media
Prime Minister Narendra Modi said people in Delhi-NCR and western Uttar Pradesh would benefit from the airport. "Be it poor or middle-class farmer or trader, labourer or entrepreneur, everyone gets a lot of benefits from it. The airport will become a model of connectivity as every mode of transportation will be available here," he added.
Also read | 'Anti-party' activities: Congress issues show-cause notice to MP Preneet Kaur
PM Modi said the Noida airport was also an example of how earlier governments in UP and at the Centre ignored the development of western Uttar Pradesh.
Social media
"UP has become focal point for investments by multinational companies; it'll have five international airports. The state, which was kept in darkness by previous governments, is now leaving its mark not only nationally, but internationally too," PM Modi added.
-PTC News