Amritsar, March 31: The Border Security (BSF) on Friday recovered packets containing narcotics from border fencing areas in the Amritsar and Tarn Taran districts of Punjab.
At around 6:30 am on March 31, vigilant troops of BSF deployed at the border area recovered two stuffed black coloured socks lying in the farming field close to own side of border fencing near Daoke village in Amritsar.
Also Read: Ram Navami clash: Dy CM Devendra Fadnavis orders probe in incident
Furthermore, three packets of heroin (Gross wt - 1.7 Kg) and a note of Pak currency Rs 10 also recovered.
In another contraband smuggling incident, at around 7:30 am on March 31, vigilant Border Security Force troops while carrying out area domination patrol recovered one packet wrapped with yellow adhesive tape in the area near Kalash Havelia village in Tarn Taran.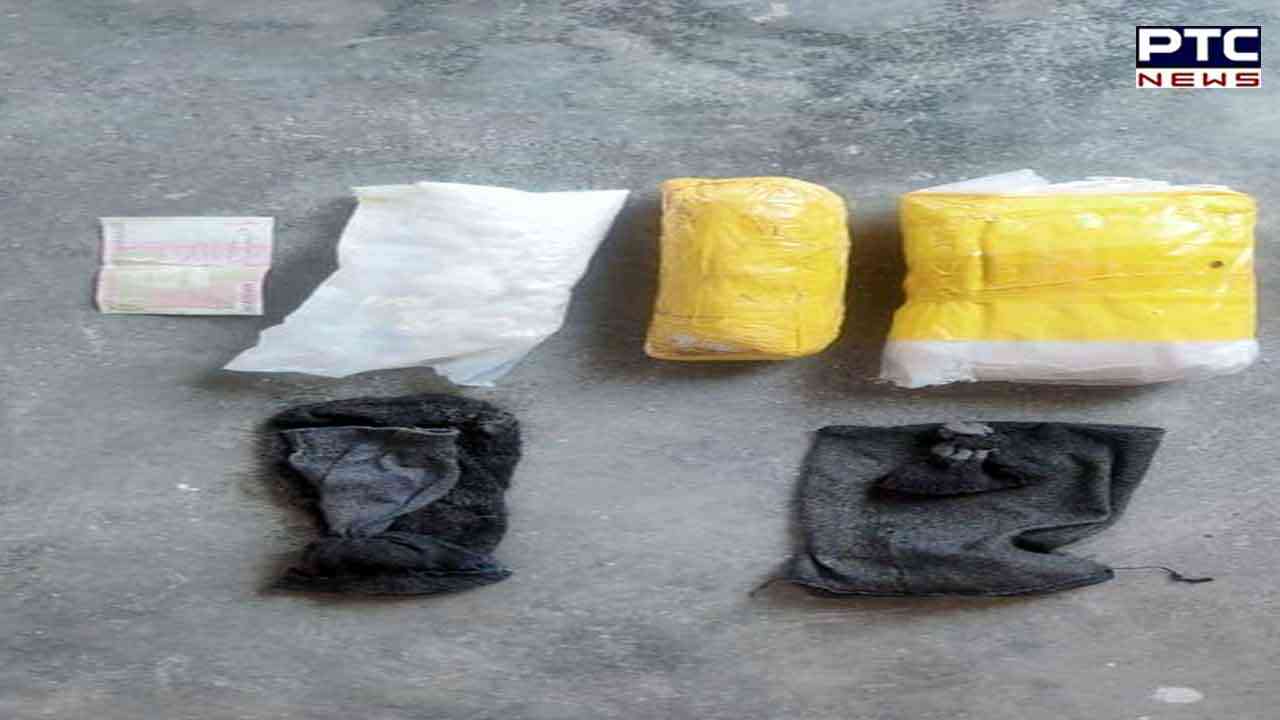 On opening of the packet, heroin (Gross wt - appx 01 Kg), was recovered.
Earlier, on March 28, BSF on late Monday night shot down a drone in the Amritsar sector and seized a packet containing contraband from Rajatal Border Outpost of Amritsar sector.
Border Security Force (BSF) foiled multiple attempts to smuggle contraband into the country.
Also Read: Health emergency situation in Afghanistan: WHO
- PTC NEWS