Amritsar Golden Temple sacrilege incident: In a shocking incident, an unidentified man jumped over a railing inside the Golden Temple during Rehraas Sahib Paath (evening prayers) and tried to catch the sword which was kept in front of Sri Guru Granth Sahib Ji inside the reserved area which is only open to Granthi Sikhs.

Alert SGPC staff, however, prevented the major sacrilege incident. The accused youth was, however, beaten to death by an angry crowd.
Also read | Sukhbir Singh Badal flays Amritsar sacrilege incident, says outrage beyond belief
According to the information, the identification of the deceased is yet to be ascertained.
Also read | Golden Temple sacrilege incident: CM Charanjit Singh Channi called up SGPC President
The police confirmed that the youth was beaten to death. His body was lying in the Amritsar Civil Hospital. No document or identity proof was found from the youth.
DCP Parminder Singh Bhandal, on sacrilege incident in Amritsar's Golden Temple, said that "Today, one 24-25-year-old man barged inside (Golden Temple) where the holy book (Guru Granth Sahib) is kept. He tried desecrating it with a sword; was taken out by Sangat."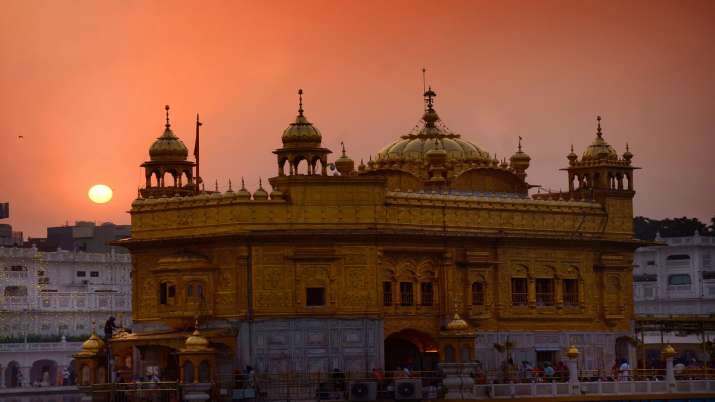 Meanwhile, five times Punjab Chief Minister Parkash Singh Badal described the​ heinous attempt to​ commit sacrilege at​ Sachkhand Shri Harmandir Sahib as "deeply shocking and​ exceedingly painful."
He said that the crime was​ too​ reprehensible for words and it has caused "deep anguish and outrage in the minds of the Sikh masses all over the world."
Furthermore, he said that it was unbelievable that "such a painful and brazen crime could be committed at "the holiest shrine of humanity" by ​a single individual, adding​ that the possibility of a deep-rooted conspiracy behind it cannot be ruled out. He said​ that the whole conspiracy needs to be probed,​ exposed and those behind it be given exemplary punishment.
-PTC News