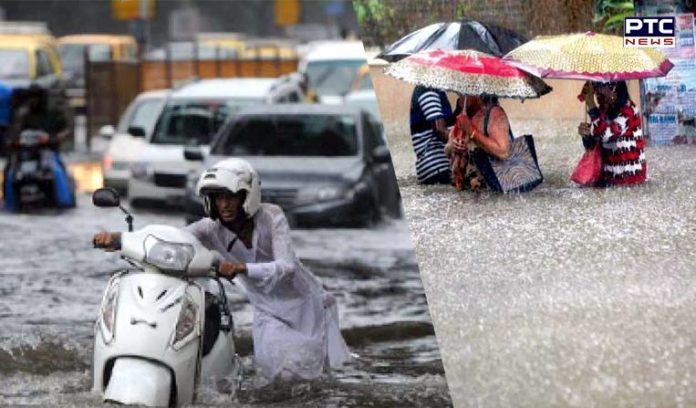 Heavy Rain disrupts Normal Life In Odisha
Heavy rains have disrupted the normal life in several parts in Odisha on Thursday. The heavy rains will continue till Friday.
Heavy rains are pouring in several low-lying areas like Jagatsinghpur, Puri, Cuttack, Kendrapara, Jajpur, Bhadrak and Khurda of the state since Tuesday.
Several areas in Cuttack city have been marked as red and the administration has closed down all educational institutions on Thursday.
The minimum rainfall of 412 mm rain since Wednesday has been recorded and life has come to a standstill in the port. Many vehicles have been submerged in water.
Areas around the famous Sun Temple in Konark have knee-deep water, while many places in the seaside pilgrim town of Puri faced severe water logging.
According to the metrological department, heavy rains and thundershowers are likely to occur in most places in Odisha. Squally wind with a speed of 40-50 kmph and up to 60 kmph is likely to sweep areas along and off Odisha and West Bengal coasts in the next 24 hours, while sea condition would be rough to very rough.
MeT office have have advised fishermen not to venture into the sea along and off Odisha coast till Friday.
Cuttack is the worst affected city. It has two-foot high rain water flowing over the busy Badambadi road.
The Cuttack Municipal Corporation (CMC) has used 150 high-powered pumps in several areas to drain out water.
Special Relief Commissioner (SRC) B P Sethi said that the situation is completely under control in spite of heavy rains in several parts of the state. The state recorded an average rainfall of 55 mm during the past 24 hours.
So far no loss of life has been reported so far and a close watch is being maintained on the water level of rivers like Mahanadi, Brahmani and Baitarani because the water level in all major rivers in the state is below the danger levels.
-PTC NEWS