PTC Web Desk: Members of various farmer organisations from Punjab have initiated a three-day 'rail roko' programme to press for several demands. These demands include financial compensation for losses incurred due to recent floods, a legal guarantee for Minimum Support Price (MSP), debt waiver, and other issues. The protesting farmers are staging demonstrations in multiple locations, including Moga, Hoshiarpur, Gurdaspur, Jalandhar, Tarn Taran, Sangrur, Patiala, Ferozepur, Bathinda, and Amritsar.
Although the majority of participating farmer groups hail from Punjab, this movement has garnered support from agricultural outfits in states such as Haryana, Himachal Pradesh, Uttarakhand, Uttar Pradesh, and Rajasthan, among others.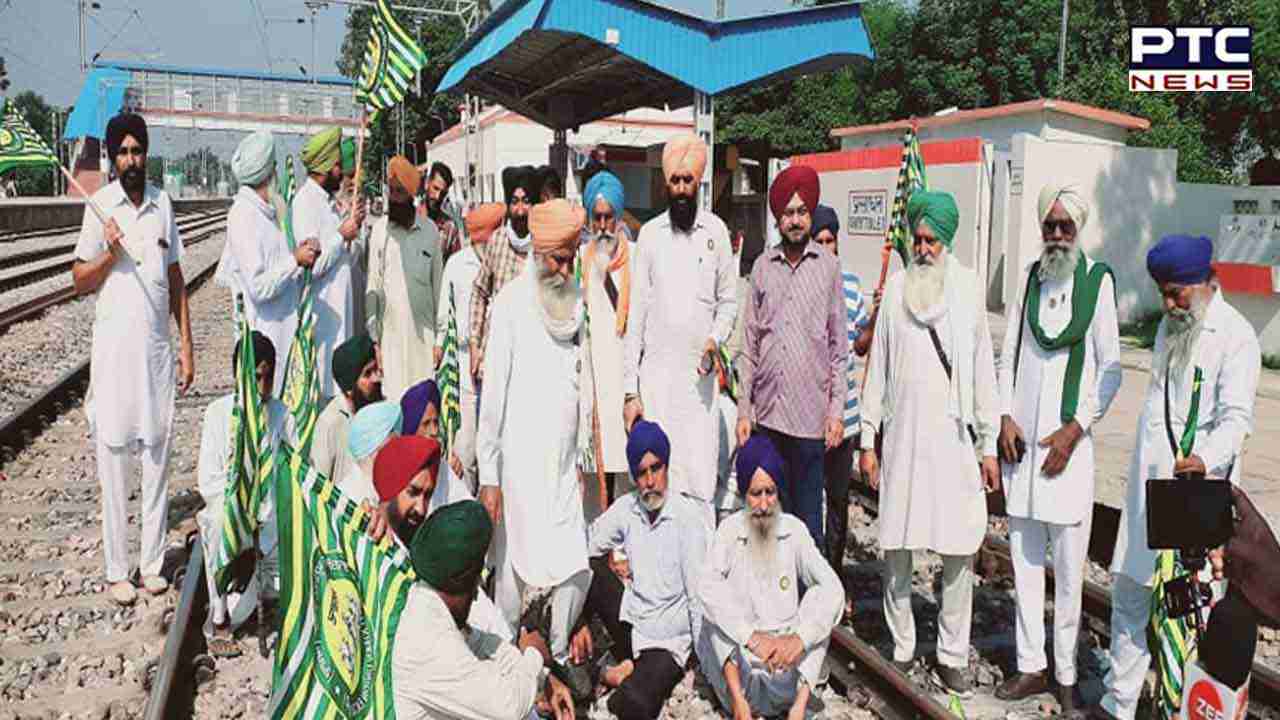 Several farmer bodies such as the Kisan Mazdoor Sangharsh Committee, BKU (Krantikari), BKU (Ekta Azaad), Azaad Kisan Committee Doaba, BKU (Behramke), BKU (Shaheed Bhagat Singh), and BKU (Chottu Ram) are participating in the protest.
Notably, 19 farmer and labour organisations in Punjab have initiated  'Rail Roko' (rail blockade) protest from September 28 until September 30. Farmers are sitting on railway lines across Punjab, resulting in disruptions in train services on several routes, including Delhi to Amritsar, Pathankot to Amritsar, and Punjab to Chandigarh.
On the other hand, in a show of solidarity with Punjab's farmer groups, farmers from Haryana have also joined the protests. In the morning, farmers assembled in significant numbers near railway lines. They have reportedly made comprehensive preparations for the three-day protest, including arrangements for food, water, and bedding. They have also brought mattresses in tractor-trailers for sleeping during the protest.
The protesting farmers alleged that they had incurred heavy losses to crops due to floods and rainfall. "Many farmers have not yet received any assessment of their losses, let alone compensation. Those who have received compensation have received very minimal amounts," said a farmer.
Farmer organisations are demanding that the victims be provided a minimum compensation of Rs 50,000 per acre. Besides, they have urged the Central Government to allocate Rs. 50,000 crore to Punjab for the losses caused by the recent floods.
- With inputs from our correspondent
Join Whatsapp Channel