New Delhi, September 19: Canadian Prime Minister Justin Trudeau's recent accusation linking the killing of a Khalistani terrorist to the 'agents of the Government of India' has escalated tensions between India and Canada. This incident adds to a history of fumbles and controversies during his tenure.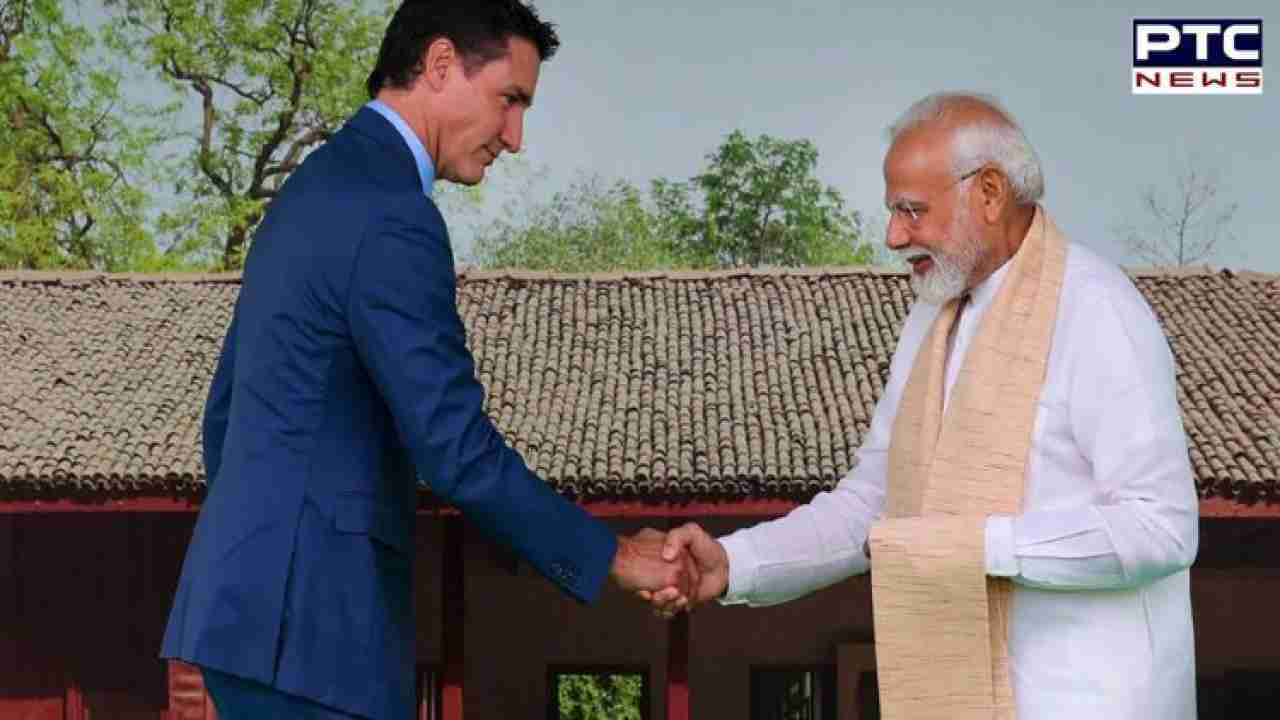 Here are 10 key points highlighting Justin Trudeau's missteps:
G20 Tension: During the G20 summit in Delhi on September 9, 2023, Trudeau skipped a dinner for world leaders. His pull-aside talks with Prime Minister Narendra Modi were characterised as frosty, with India expressing concerns over Canada's perceived inaction against protesters. To compound matters, Trudeau's plane experienced technical issues, leading to a two-day delay in his departure from Delhi.
Disastrous trip to India (2018): Trudeau's official visit to India in 2018 was marred by controversy. His family's choice of elaborate Indian costumes during official functions became the subject of widespread mockery on social media.
Row over invite to Sikh leader supporter: During the same 2018 trip to India, a major controversy erupted when Jaspal Atwal, who had been convicted in 1986 for the attempted murder of a visiting Punjab minister in Canada, was invited to a reception for Trudeau in Delhi.
Tourism trip?: Trudeau faced criticism for seemingly prioritising sightseeing over official engagements during his India visit. He was accused of attempting to court Sikh voters back home.
Support to farmers' protests (2020): In 2020, Trudeau expressed concern over the farmers' protests in India against new farm laws, pledging his country's support for the right to peaceful protest.
SNC Lavalin scandal (2019): Canada's ethics watchdog found that Prime Minister Trudeau's team had breached rules by attempting to interfere in a 2018 decision by federal prosecutors regarding the construction company SNC-Lavalin Group Inc, which faced a corruption trial.
First Canadian PM in ethics row: While Trudeau accepted full responsibility for the SNC Lavalin scandal, he refused to apologize, asserting that he had been trying to protect jobs.
Holiday at private island: Trudeau's family holiday at a private island owned by billionaire philanthropist Aga Khan raised conflict of interest allegations. The Aga Khan's foundation was registered to lobby Trudeau and his officials. In response, the ethics watchdog sanctioned Trudeau, who pledged to consult the watchdog regarding future vacations.
'ElbowGate' (2016): Trudeau was accused of crossing the floor in the House of Commons, where he grabbed a legislator and accidentally elbowed a female parliamentarian in his impatience. He repeatedly apologised for the incident, attributing it to the pressures of his high-stakes job.
Sarcastic remark to indigenous protestor (2019): In March 2019, Trudeau had to apologise for making a sarcastic remark to an indigenous woman who interrupted a Liberal Party fundraiser to protest poor living conditions. As she was escorted from the room, he told her, "Thank you for your donation."
These controversies and missteps have played a significant role in shaping Justin Trudeau's tenure as Canadian Prime Minister, impacting his popularity and international relations.
Also Read: Hardeep Nijjar killing: Canada-India tensions escalate as BC premier backs Trudeau's claims on Nijjar case
- With inputs from agencies