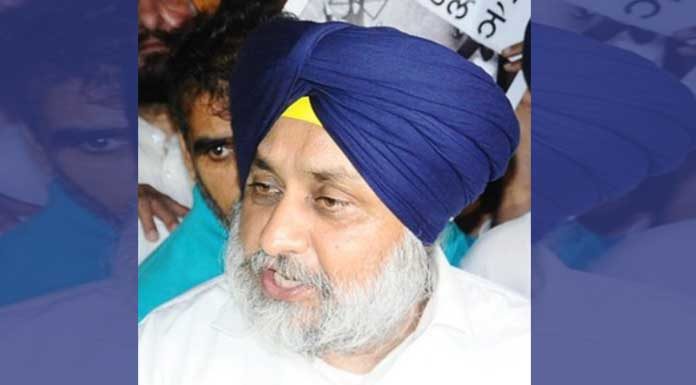 Disclosures on conspiracies forced CM to withdraw case from CBI: SUKHBIR
The Shiromani Akali Dal president Sardar Sukhbir Singh Badal said here today that by deciding to hand the case over to his own police , Captain Singh has admitted that he has
failed to achieve his objectives against us through a judicial commission and will now try to achieve those objectives by misusing the police.
Commenting on the decision t withdraw the case from the CBI , Mr Badal said that that after the sensational exposures of the conspiracies behind the report, the Chief Minsiter and has government are running scared of being exposed by the by the CBI. That is why they have been forced to run away from its its decision to get the case inquired by
the CBI.
Mr Badal said his party stood by its principled stand that its neither a sham commission nor a politically influenced police but an inquiry by a sitting judge of the supreme court which can help us arrive at the truth. Describing Chief Minister Captain Amarinder SIngh's remarks against former Chief Minister Mr Parkash Singh Badal as " unbecoming
of someone holding the high office of the Chief Minister , Mr Badal said that the fact that the Chief Minister could not speak in the Vidhan Sabha for more than five minutes on the report shows that even he knows how hollow and meaningless the Ranjit SIngh commission report is.
Also Read: Debate between Captain Amarinder Singh and Sukhbir Badal in the Assembly
-PTC NEWS