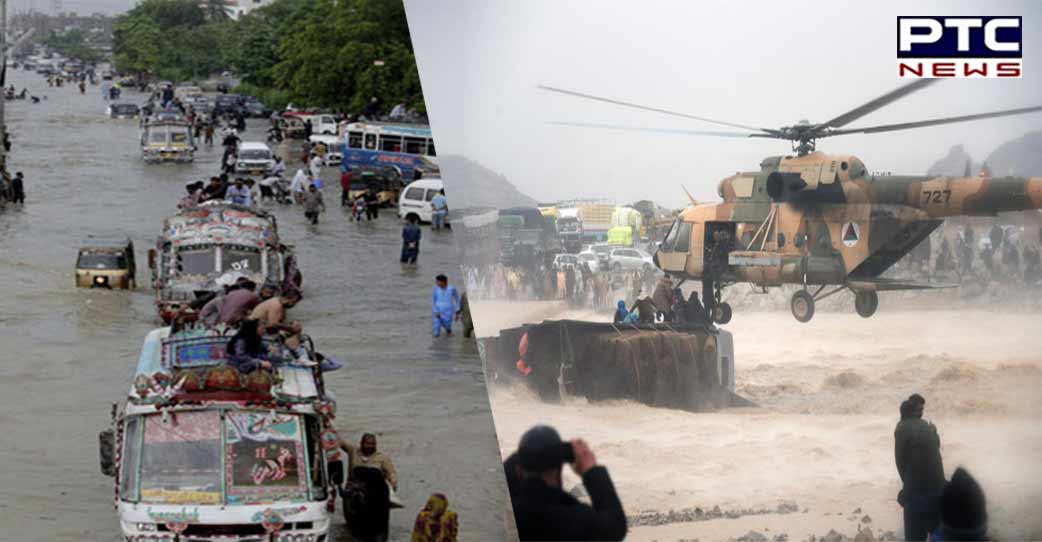 Kabul (Afghanistan), August 16: Flash floods have wreaked havoc in northern Afghanistan, killing at least 31 people and injuring 17.

The death toll is expected to rise as scores of people have gone missing, according to Khaama Press.
Parwan province, one of the mountainous provinces in Afghanistan, often experiences flooding as a result of torrential rains.
According to Khaama Press, numerous residential homes and hundreds of acres of farming fields have been destroyed in the province.
Furthermore, due to the devastating floods, the Parwan-Bamyan highway has been closed to traffic. Flooding and heavy rains have also impacted several other Afghan provinces, including Nangarhar province in the east and Panjshir province in the north.
Over the past few days, heavy rains and flash floods have impacted a large number of villages and townships in three provinces located in the country's eastern and central regions.
Also Read | Amul, Mother Dairy to hike milk prices from Aug 17; check revised rates
Floods, according to local residents, have destroyed hundreds of residential structures, thousands of acres of farming fields, and dozens of gardens.
More than 40 people, including women and children, were killed and many others were injured when floodwaters swept through a village in Afghanistan's eastern Nuristan province about two weeks ago.
Severe rainfall and flash floods in Afghanistan's Panjshir and Takhar provinces also caused considerable property damage. The heavy rains damaged or destroyed approximately 2,900 houses, a tenfold increase from the previous reporting period, as well as disrupted livelihoods. Roads and bridges, which are critical civilian infrastructure, have also been impacted.
Several localised assessments and relief operations are currently underway.
Also Read | Kejriwal urges Centre to not term free education, healthcare as 'freebies'
-PTC News