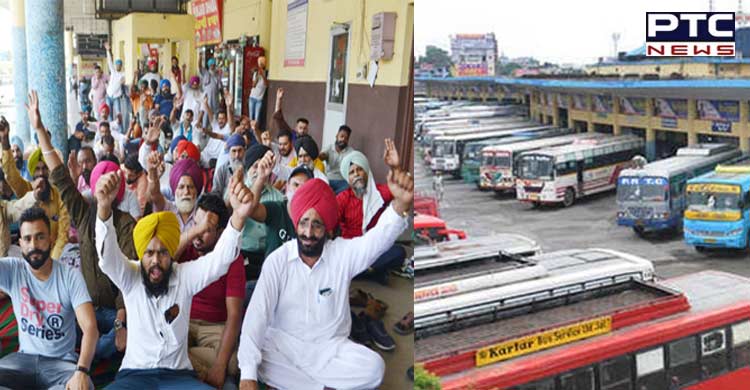 Hoshiarpur, June 21: Members of the Punjab Roadways, PUNBUS, PRTC Contract Workers' Union, Hoshiarpur, Punjab, have announced a 'chakka jam' from June 23 in protest against the non-disbursal of their salaries.

Speaking on the occasion, union president Raminder Singh accused the AAP-led Punjab Government of doing little to address their concerns. He said they had not received salaries for the last two months and now their families were on the verge of starvation. He said if the government failed to address their concerns, they would resort to 'chakka jam' from June 23.
Also Read | For first time, Navy to recruit women sailors through Agnipath
The employees said they had been facing hardships due to the non-disbursal of salaries.
"Bus drivers and conductors are forced to drive vehicles under huge mental stress. It has been decided to shut all bus stands in Punjab in protest against the non-disbursal of their salaries despite repeatedly taking up the issue with the Punjab Transport Minister. From 12 noon onwards on June 23, all employees will go on strike and the protest will continue till their salaries are paid," said the employees.
Another employee, Narinder Singh, alleged that the privatisation of all government departments by the Union Government along with the introduction of contract system in the Army was a proof that it was working hard towards abolishing government institutions in India.
Also Read | Centre files caveat in SC on pleas challenging Agnipath scheme
He accused the AAP government of following similar policies in Punjab. "The AAP government came to power in the name of protecting government departments and providing permanent employment but it is also following in the footsteps of the Centre and is on the way to abolish Punjab government departments," he alleged.
-PTC News