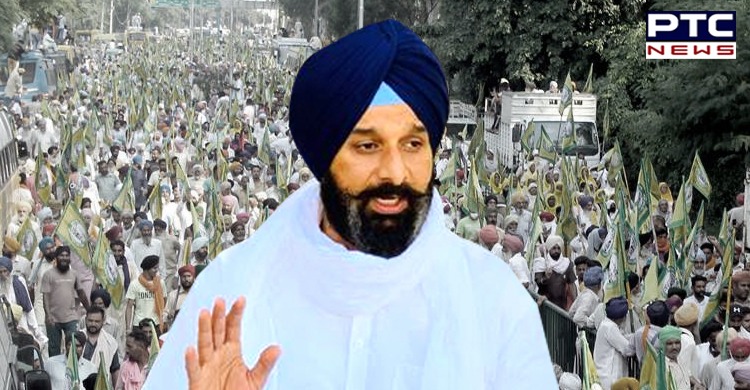 Shiromani Akali Dal leader Bikram Majithia on Friday said that Punjab Bandh was against the farm bills that had led to major questions. SAD is staging Chakka Jam to support farmers' protest.

He said that "we tried to convince the government over the farmers' interest. We asked the central government to refer the ordinances to the select committee. When the bills were moved to Parliament, the Shiromani Akali Dal strongly opposed the bill even as Harsimrat Kaur Badal resigned from the Union Cabinet."
Also Read | Punjab Bandh Chakka Jam Updates: Farmers hold statewide protest against farm bills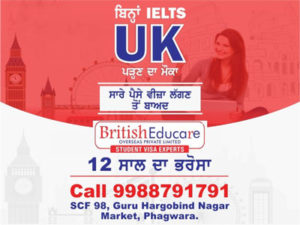 Bikram Majithia further said that all the parties should unite. "There is no politics in it as it is a major issue of Punjab's economy, farming, business and Arhtiyas," he added.
Responding to Captain Amarinder Singh's remark 'Too late too little' on Harsimrat Kaur Badal's resignation, Bikram Majithia said "If you see the protocol then Cabinet Minister is above the Chief Minister. And if Harsimrat Badal resigned then, it is a big deal."
Also Read | Punjab Chakka Jam: Sukhbir, Harsimrat use tractor to join farmers' protest
He further asked Punjab Chief Minister Captain Amarinder Singh and Delhi Chief Minister to resign and unite in a fight against the farm bills.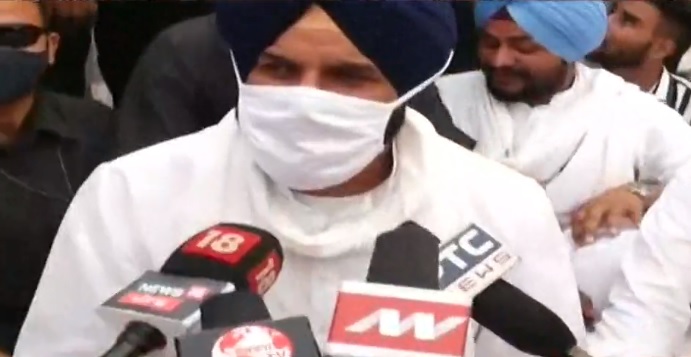 Bikram Majithia said that "Congress has already been exposed. There are pictures of the 2019 manifesto doing round on social media. Rahul Gandhi along with Ajay Maken said that they would finish the APMC Act."
On being asked that it is for the first time that the state government is supporting the protest, Bikram Majithia said that it is a double-faced government.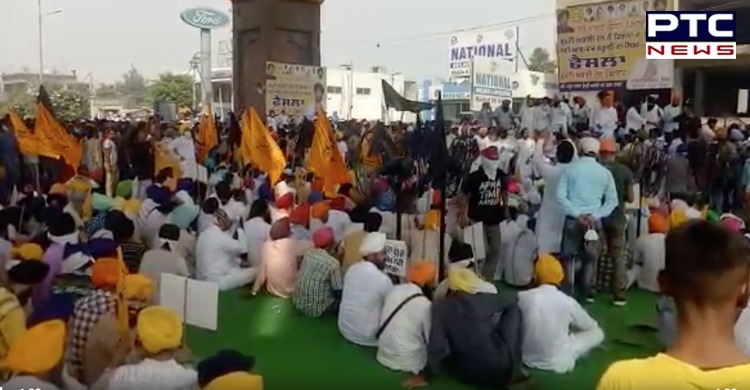 He further challenged Captain Amarinder Singh to resign from his designation and support farmers. Majithia also asked Arvind Kejriwal to open up on the farmers' issue.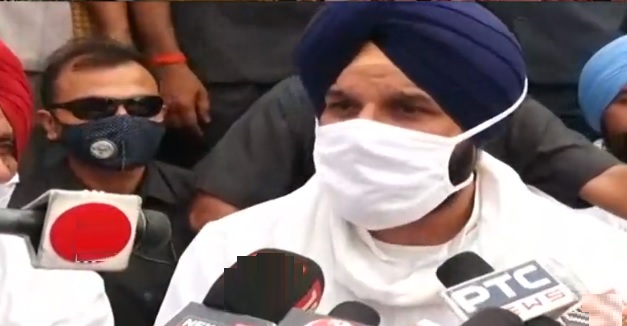 On being asked about the alliance with NDA, Bikram Majithia said farmers are the utmost priority and the fight will go longer. "We are 117 MLAs, let's resign and show them solidarity," he said.
-PTC News