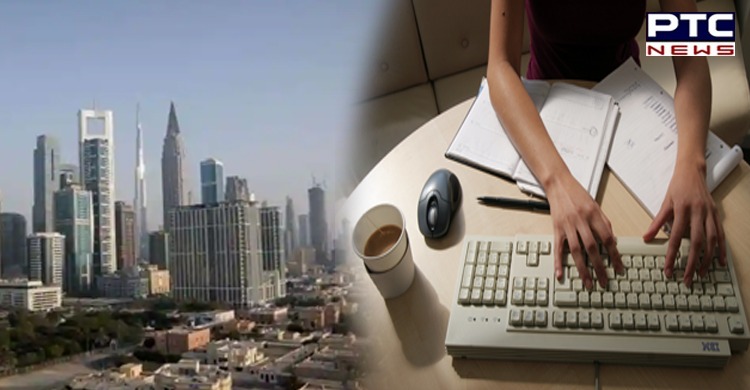 The United Arab Emirates (UAE) on Tuesday announced to change its existing five-day workweek to a four-and-a-half day starting January 1.

The UAE has become the world's first country to make the employee-friendly transition as part of its efforts to improve productivity and work-life balance.
Also read | Omicron scare: Aviation Minister takes stock of preparedness at airports, issues action plan
New work schedule 
According to the new schedule, Monday to Thursday, the work timings would be from 7.30 am to 3.30 pm, followed by a half day on Friday from 7.30 am to 12.00 pm, said the UAE government media office. Saturdays and Sundays are full-day holidays under the new rule.
The UAE government said: "Longer weekends to boost productivity and improve work-life balance; starting from 1st of January, 2022." All Friday sermons and prayers would be held after 1.15 pm henceforth. Further, employees would be offered flexible working hours and work-from-home options on Friday.
Also read | Omicron scare: Third Covid-19 wave may hit India by Feb, projected to be milder than second
The government's move is expected to make it come closer to timings of the US, the UK and Europe, boosting commerce.
The new system will first be implemented in all federal government entities; schools, colleges and private institutions are expected to follow suit. The Emirati governments of Dubai and Abu Dhabi have already announced the four-and-a-half day workweek.
-PTC News with agency inputs