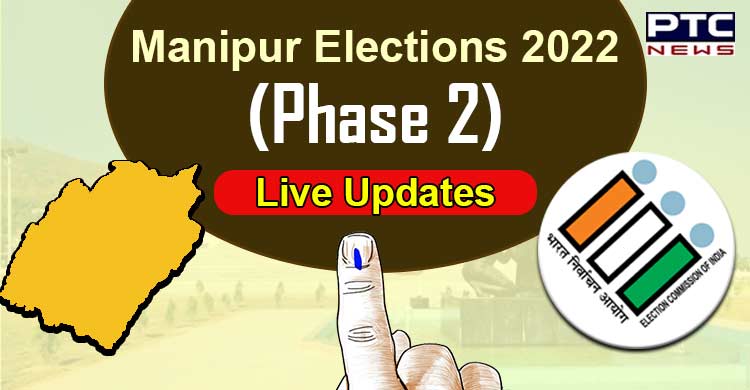 Manipur Phase 2 elections 2022 Highlights
: The polling for second phase in Manipur Elections 2022 was carried out amid tight security arrangements.

The 2nd phase of Manipur Elections 2022 to be held across 22 constituencies in the six electoral districts of Manipur. In the second phase of Manipur Elections, 8,47,400 voters will cast their vote.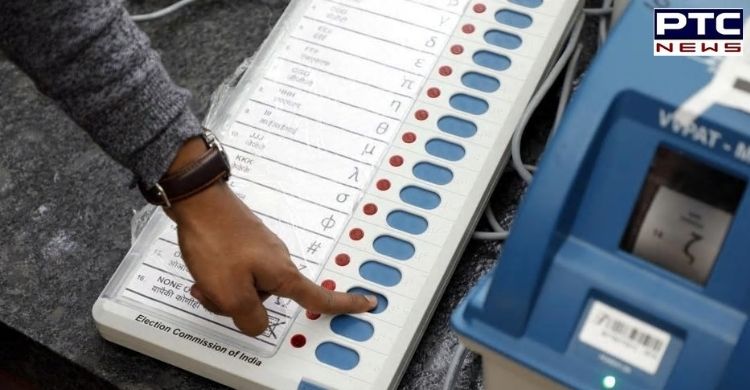 Also Read
:
Bulgarian seer Baba Vanga's prediction about Russia-Ukraine war go viral
A total of 92 candidates, including two women, are contesting in Phase 2 of the election, which will be held in 22 constituencies across Manipur's 6 electoral districts. SS Olish of the BJP is in the fray from the Chandel seat, while Y Romita of the CPI is contesting from the Kakching constituency.

The first phase of elections concluded on February 28, 2022. The results will be declared on March 10.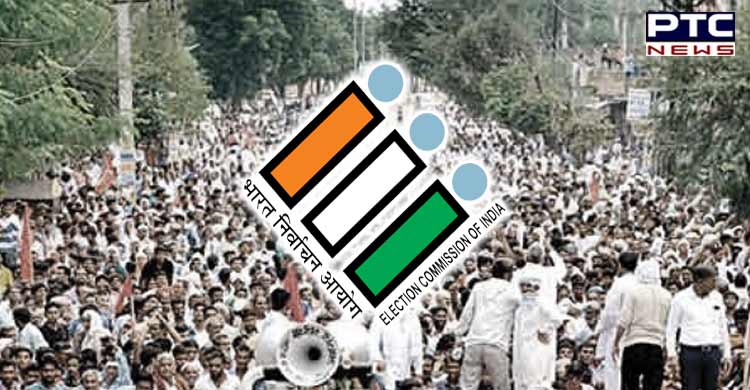 Manipur Phase 2 elections 2022 Highlights:
18:03 pm | We followed Covid protocols and tried to do a good effective poll campaigning. I want to thank the public for voting in favour of the BJP. Public of Uttarakhand, Uttar Pradesh, Goa and Manipur have decided to bring back our govt with a majority: BJP chief JP Nadda in Delhi.
16:29 pm | 67.77% voter turnout recorded till 3 pm.
14:25 pm | 47.16% voter turnout recorded till 1 pm.
12:21 pm | 28.19% voter turnout recorded till 11 am.
10:48 am | People queue up to cast votes at a polling station in Thoubal district "Unemployment is the main issue. We're voting for more opportunities," said young voters.
09:57 am | 11.40% voter turnout recorded till 9 am
09:35 am |
BJP candidate from Heirok assembly seat Thokchom Radheshyam Singh believes that he will win the election by a minimum of 5000 votes. "Polls will decide future of Manipur. I'll win by a margin of at least 5000 votes," retired IPS officer added after voting.
09:10 am |
Voters queue up in Jiribam, Chandel to cast votes following Covid-19 protocol mid the polling for the second and last phase of the Manipur Assembly elections, voters queued up outside the polling booth in Jiribam in the western parts of the state. The voters were standing in line while maintaining social distancing to follow the Covid-19 protocol. Voters in Parlon in Chandel district were also seen standing in queues to cast their votes while maintaining social distancing.
08:40 am | Today's balloting would settle the electoral fortunes of former three time (2002-2017) Manipur Chief Minister Okram Ibobi Singh and several other BJP government's ministers and sitting MLAs.
08:15 am |
There are 1,247 polling stations in the second phase of the Manipur Assembly elections. A total of about 8.38 lakh voters are eligible to exercise their franchise in this phase

08:00 am |
Voting for the last phase of
Manipur Elections2022
begins; 92 candidates across 22 assembly constituencies in fray. Repolling also being held in 12 polling stations across 5 constituencies that went to the poll on Feb 28th in the first phase.
07:00 am | Polling for the 2nd phase of Manipur Assembly elections for 22 constituencies covering six districts of the state, begins.
-PTC News