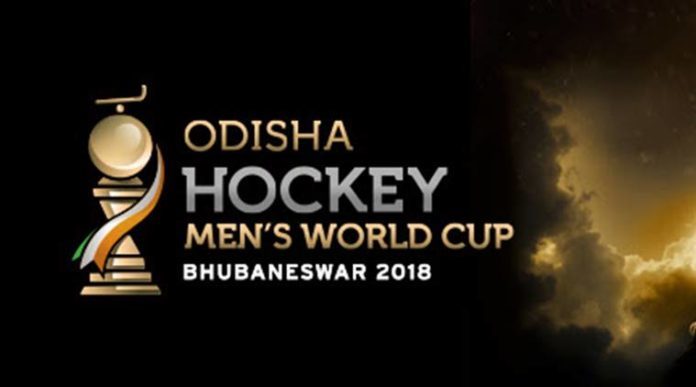 Odisha Hockey Men's World Cup: Australia trounces England 8-1, wins bronze
Australia trounced England 8-1 to win the bronze medal in the Odisha Hockey Men's World Cup at Kalinga Stadium in Bhubaneswar on Sunday. The win, one of the biggest for Australia against England, has come as a big consolation as it lost its world crown here.
Earlier in 1994, Australia had beaten Germany 5-2 in the bronze medal match.
Also Read: Odisha Hockey Men's World Cup: Olympic champions Argentina blank New Zealand 3-0
The hero of Australia's smashing win was Tom Craig, who notched up a hat trick of goals scoring second, third and sixth goals for his team. Jeremy Haywatds chipped in with two penalty corner conversions late in the second half. Tom Craig was adjudged man of the match.
With an overcast sky, settings were ideal for the medal round matches… Australia, winners of the last edition, was in command of the game from the start. On the other hand England was still trying to come out of trauma of its morale shattering defeat against Belgium in the semi finals.
Wounded Kangaroos, who lost in sudden death in penalty, shoot out to Netherlands in the second semifinal yesterday, wanted to prove a point that they are still a power to reckon with. Their superb placements, deflections and interceptions saw them dominating the proceedings throughout.
Using its rich experience and playing to a plan, Australia was, however, in no mood to let its opponents have a foot hold. Starting with a brilliant field goal in the eighth minute through Blake Gowers, Australia kept the score board moving.
In the ninth minute Tom Craig made it 2-0. When the Kangaroos were awarded their first penalty corner in the 11th minute, England went for Video Referral. The original decision of the ground umpire was upheld.
At the end of quarter one, Australia had taken a commanding 2-0 lead. It was further consolidated in the second quarter when another good move of short passes between  Jake Harvie and tom Craig saw the latter hoisting the third goal.
It was the second half blitzkrieg that demolished England. Three goals in first four minutes of the second half put Australia in a commanding position.
Following its penalty corner in the 32nd minute, Trent Mitton scored fourth goal for Australia. Tim Brand and Tom Craig then pelted home brilliant goals in the 34th minute to make it 6-0.
Also Read: Odisha Hockey Men's World Cup: Three goals in final quarter gets Australia 3 points
Barry Middleton tried to give some respectability to the score with a field goal in the 45th minute but subsequent goals for Australia by Jeremy Haywards off penalty corners completed England's drubbing, its second defeat by a margin of six or more goals, in two consecutive games.
-PTC NEWS