New Delhi, February 24: A plea has been moved in the Delhi High Court seeking its intervention and direction to declare the current election process for six members of the Standing Committee to the Municipal Corporation of Delhi (MCD) as null and void.

In the plea, Sharad Kapoor, associated with the BJP, who also contested the MCD councillor election, alleged that the Mayor had defied every constitutional and statutory norm and despite holding a constitutional post, the Mayor had betrayed the mandate of the Constitution by allowing cellphones and pens in the election proceedings of the six members of the standing committee.
Also Read | Ajnala clash: Amritpal Singh's aide Toofan released from Amritsar jail after court orders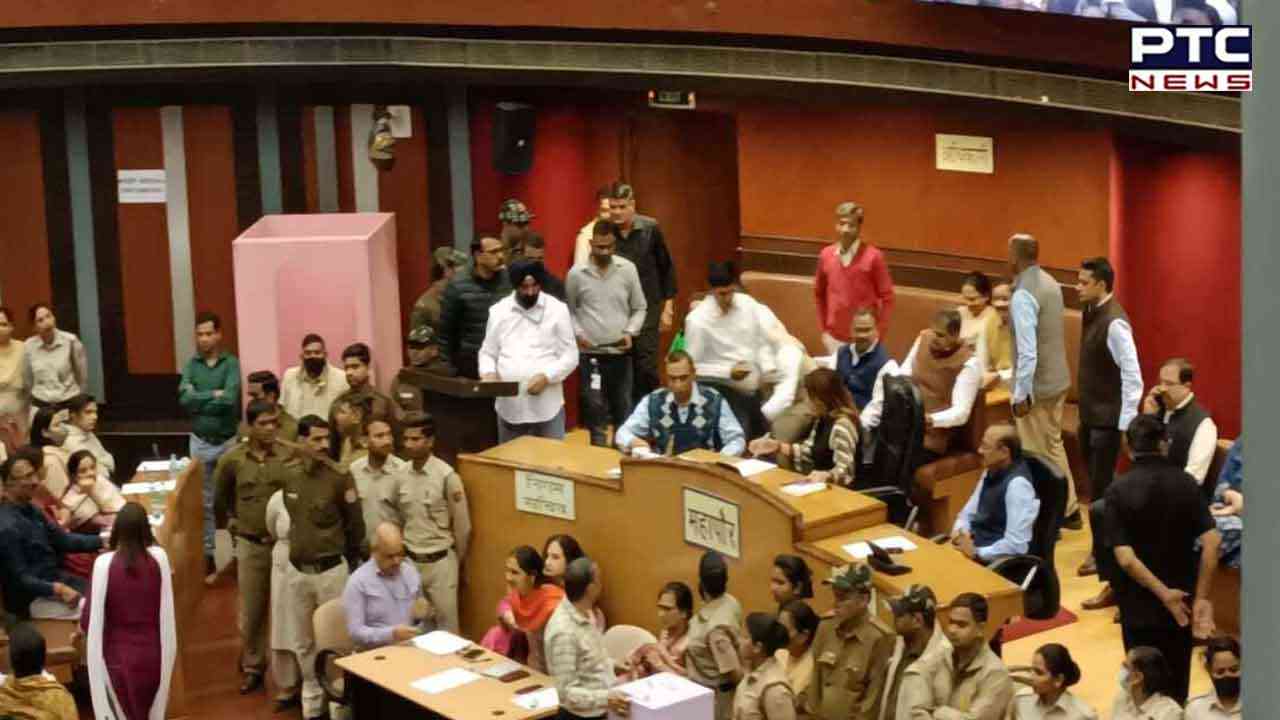 This happened despite the fact that cellphones and pens were explicitly barred in the election of Mayor and Deputy Mayor. The plea further stated that the Municipal Secretary had explicitly stated that the elections could not be conducted as there were only 245 ballot papers, which were short of the statutorily required 250 ballot papers

The guiding principles for elections for members through single transferrable voting system as enumerated in the handbook of the Election Commission of India required that to maintain the secrecy of the ballot, a violet colour sketch pen was to be provided by the returning officer to each voter and no cellphones or any type of digital camera was permitted in the voting area, said the plea.

The plea sought direction for the re-election of the six members of the Standing Committee to the Delhi Municipal Corporation afresh after getting the adequate number of printed ballot papers along with other necessary items. The Bench of Justice Purushainder Kumar Kaurav listed the matter for February 27, 2023.
Also Read | Indian-origin couple gets stuck in lift in US; misses their reception
The plea further sought direction that no cellphones/pens or any other electronic gadget be allowed during the election of six members of the Standing Committee of the MCD 2023.

- ANI